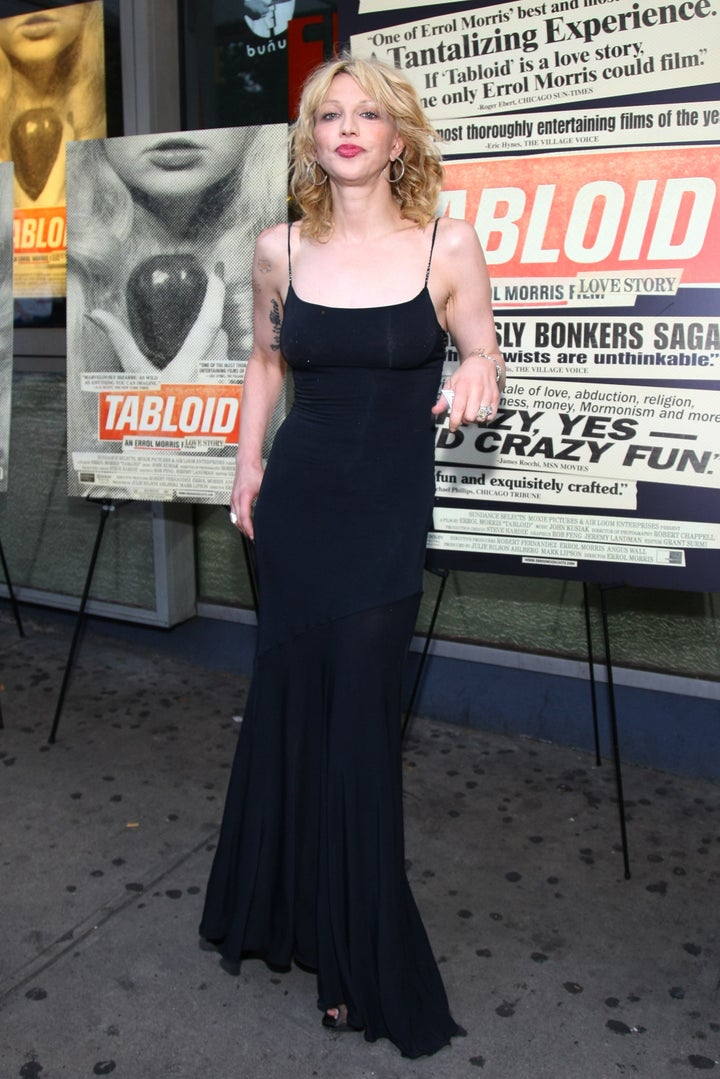 "The first time Kurt and I slept together was at a Days Inn in Chicago," she explained. "We were having our first post coital moment, and we're watching MTV and the video [Smells Like Teen Spirit] came on. I pulled away from him, because it was his video, his moment, he was the king of the f**king world, and he put his arm around me and pulled me closer. Which was symbolic, like, "I'm letting you into my life. That really endeared him to me."
The singer confessed the next time she saw the video with Kurt was at the Omni Northstar Hotel in Minneapolis.
"I'd flown there to f**k Billy Corgan, who still had lots of hair. I didn't even know Nirvana were playing that night," Courtney explained. "Kurt and I wound up at the Northstar, and our daughter, Frances, was basically made that night."
Love and Cobain were married in Hawaii on February 24, 1992 and welcomed their daughter Frances Bean, on August 18th.
Recently, Love told Vanity Fair just how angry she still is with her late husband, who committed suicide in 1994.
"Mad? Ya think?! If he came back right now I'd have to kill him for, what he did to us. I'd f**king kill him. I'd f**k him, and then I'd kill him," she confessed to the magazine. "He OD'd at least five times. I was the f**king E.M.S. I was always sticking pins in his balls. I carried around Narrcan!"

Related
Popular in the Community