You've got enough on your plate trying to prepare your home for fall. But this one is easy -- we promise. Banishing a blank wall is one of the simplest updates you can do, pretty much any time of the year, and we've got five ideas to prove it:
1. Create your own faux wallpaper.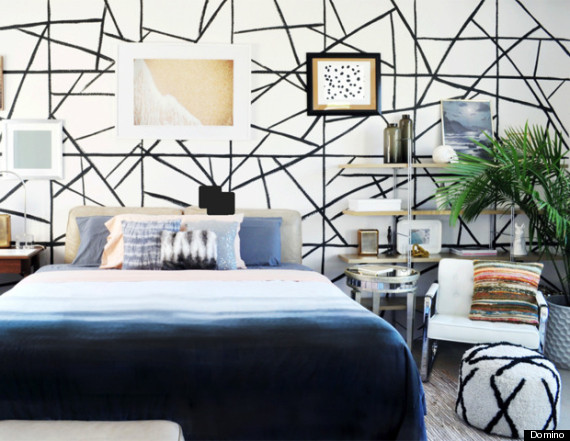 Picking out wallpaper isn't the most enthralling activity in the world, and most times you have to compromise with a print you're not totally in love with. As an alternative, grab some painter's tape and create your own graphic pattern that you can paint over or change at any time.
2. Use a metallic finish.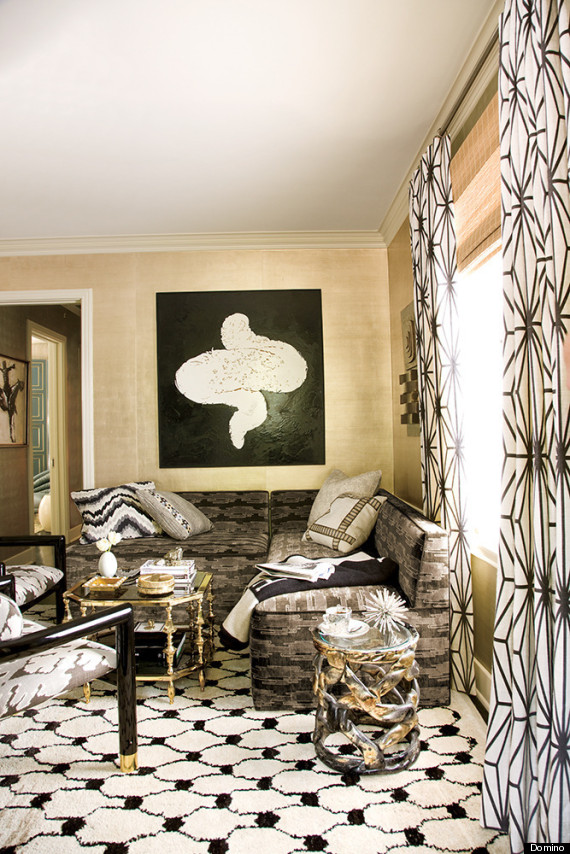 Sure, everyone knows about flat, eggshell, and glossy finishes, but paint has seriously evolved. If you're going to go through the painting process anyway, make it special with something that shines once it's dry.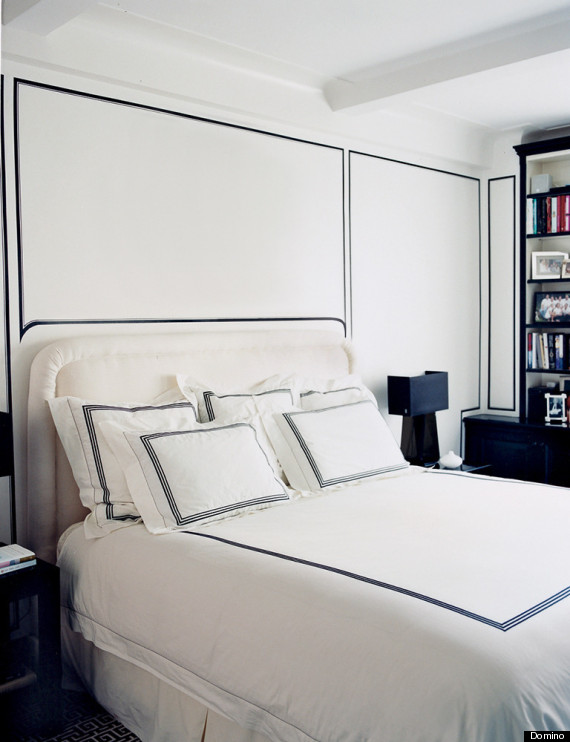 Put down the power tools -- there's no need for all of that when you've got a can of paint at hand. Paired with a little artistic vision, you can create the look of moulding (or a headboard) with just a few strokes of a paint brush.
4. Go for a faux texture.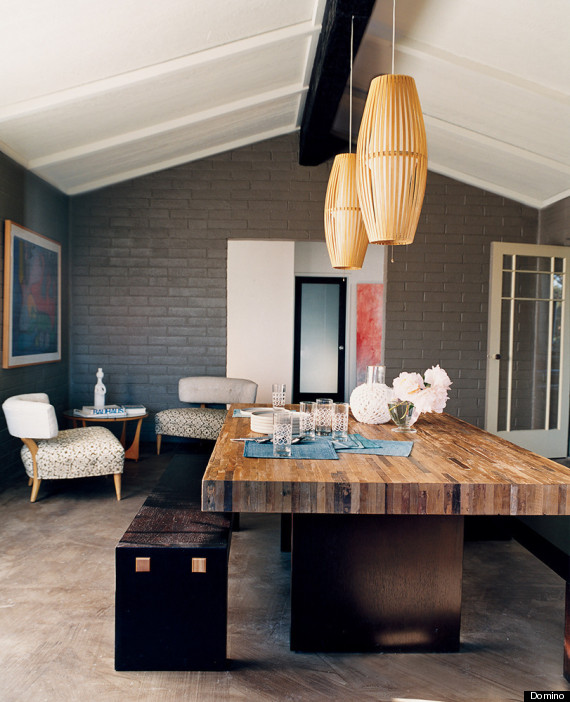 Of course everyone loves the look of exposed brick, but not everyone has the luxury of living in a gorgeous pre-war studio in Manhattan's West Village. Luckily, it is one of those finishes that can be bought in easily-assembled panels and installed similarly to tile, without having to move.
5. Try a grasscloth wall covering.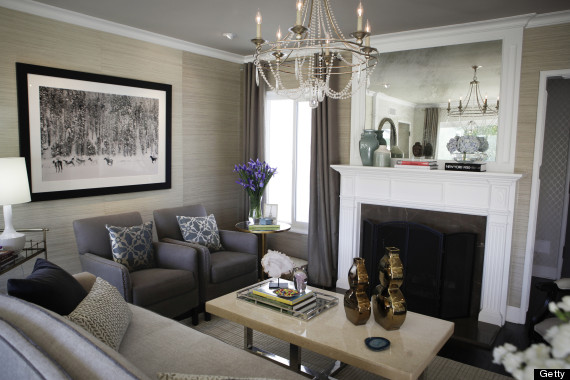 Made from dried grasses woven together, grasscloth works in modern and traditional homes alike to give walls the texture they may be lacking. They also help cover imperfections and allow you to add color without having to even think about picking up a paintbrush.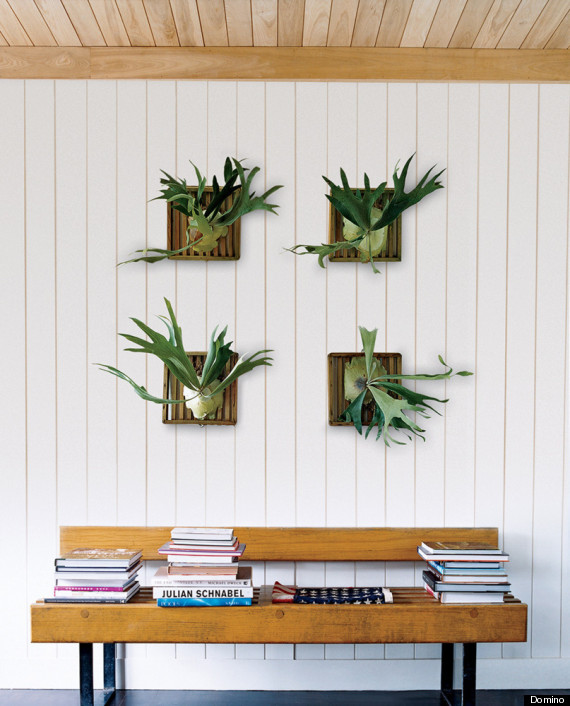 Most people shy away from paneling in fear of it looking dated. But the key to keeping it looking modern is paint. Try going with a white or dark finish, and then play with the direction of your panels, arranging them in a non-vertical formation for a thoroughly modern vibe.
7. Employ a faux technique.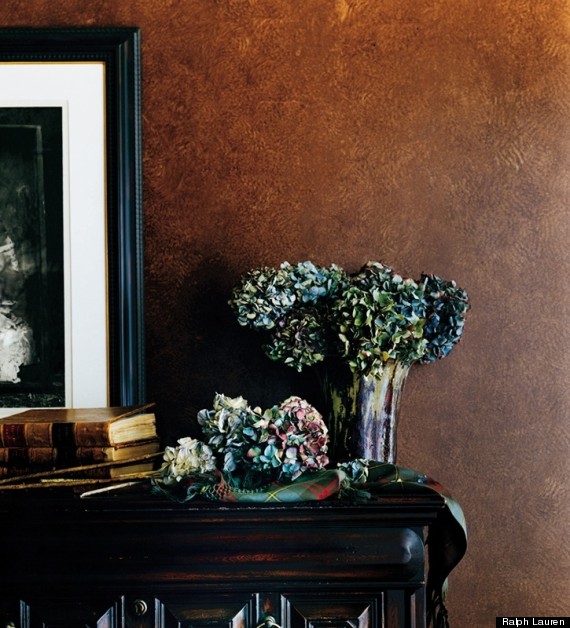 Try this to give your walls a convincingly denim, canvas or even leather appearance. The latter look is achieved by painting a standard coat and then working the brush in a specific manner during a secondary glaze coat.
Are you an architect, designer or blogger and would like to get your work seen on HuffPost Home? Reach out to us at homesubmissions@huffingtonpost.com with the subject line "Project submission." (All PR pitches sent to this address will be ignored.)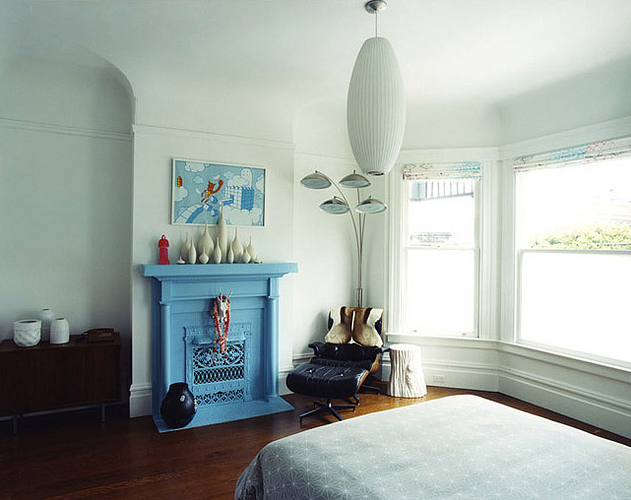 Weekend DIY Ideas: Painting Projects That Refresh Your Home