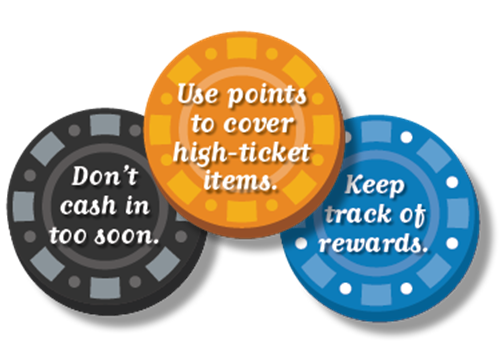 Points. Miles. Cash back. Rewards. What's the difference?
Understanding your credit card rewards can be tough! Those that play the rewards game and win, like ThePointsGuy.com and FrequentFlyerGuy.com, will often reference the importance of getting the most value from your points or miles in order to get more out of them than the typical 1 point=1 cent. Here we provide one example on what credit card reward experts mean when they stress value over (number of) points or miles using the Chase Freedom and Chase Sapphire Preferred credit cards as examples.
To most people, the Chase Freedom is just another cash back credit card that offers the typical $100 sign up bonus and a basic 1% back plus 5% back in different rotating categories. You might be shocked to learn that receiving cash back from your Chase Freedom is actually the worst value when you consider all the ways you could redeem your points. If you have the Chase Sapphire Preferred in conjunction with the Chase Freedom, you can instantly combine the Ultimate Rewards points you earn on both accounts and redeem them in a number of valuable ways.
If you take the current sign up bonuses on both cards and combine them, you can quickly see why you should never redeem your Ultimate Rewards points for cash back.
$100 bonus (10,000 points) after spending500 in the first 3 months from account opening.
$25 bonus (2,500 points) after you add an authorized user and they make a purchase in the first 3 months from account opening.
40,000 points (400 cash back) after spending4,000 in the first 3 months from account opening.
5,000 points (50 cash back) after you add an authorized user and they make a purchase in the first 3 months from account opening.
After including the points you earn on the necessary minimum spend requirements, you will have a grand total of (at least) 62,000 Ultimate Rewards points. Now, if you went the typical cash back route like the Chase Freedom advertises, these 62,000 points would be worth $620 dollars. But if you wanted to truly maximize the value of your Ultimate Rewards Points, you can get much more than 1 cent per point.
Your next best option for redemption would simply be to redeem your points for travel through the Ultimate Rewards portal and receive a 20% discount. With this approach, your 62,000 points would increase in value to $744. You just made an extra $124!
However, the true power of the Ultimate Rewards points is unleashed when you elect to transfer your points out to travel partners. Chase Ultimate Rewards points are one of the select few rewards currencies that allow you to transfer out to travel partners on a 1 to 1 ratio. Chase travel partners include 6 airlines (United, Southwest, British Airways, Singapore KrisFlyer, Korean Air and Virgin Atlantic), 4 hotels (Hyatt, Marriott, IHG, and Ritz-Carlton), and Amtrak. The great thing about transferring to travel partners is that because their redemption programs all have different guidelines and point valuations, you can often get two or three times the value of your points than if you were to redeem them for cash back! Although it may require some research, it's well worth your time.
Let's use United Airlines as an example. If you were to transfer your Ultimate Rewards points to United's frequent flyer program, you would be able to book a round trip flight from anywhere in the US to anywhere in Europe for just 60,000 points. If you live on the West Coast, this would otherwise cost you around $1,400!
So you tell me which you would prefer to receive: $600 in cash or a $1,400 plane ticket. To those who have absolutely no interest in travel, perhaps the cash back would be a more favorable choice. As for me, I'll stick with the free vacation Europe and continue receiving more than twice the value for my points!