The latest episode of "This Is Us" was so powerful that it even prompted Crock-Pot to start tweeting. (Warning: Spoilers ahead.)
The slow-cooker manufacturer created a brand-new Twitter account, @CrockPotCares, on Wednesday after an episode of the hit NBC drama shocked fans.
After a night in watching the Super Bowl, America's favorite TV dad Jack Pearson (Milo Ventimiglia) goes to clean up the kitchen and turn off the family's old slow cooker — a hand-me-down appliance from a neighbor who warned that the switch was a little tricky. So even though Jack turned it off, the slow cooker turned back on, starting the house fire that will likely kill Jack.
The Pearsons' slow cooker brand was never named, but since Crock-Pot is currently the No. 1 brand for slow cookers, they took a lot of heat.
"This Is Us" creator Dan Fogelman probably felt a little guilty about the mass hysteria, because he tried to reassure fans, too.
"Taking a moment to remind everyone that it was a 20 year old fictional crockpot with an already funky switch? Let's not just lump all those lovely hardworking crockpots together," Fogelman tweeted.
Crock-Pot confirmed that their new Twitter account is indeed real. The brand spent some time the day after the episode aired in an attempt to reassure Twitter users of the safety of their product.
"Our hope is that the team at NBC's 'This Is Us' will help us spread factual information regarding our product's safety," a spokeswoman for Crock-Pot told HuffPost in a statement. "While we know their primary mission is to entertain — something they have continued to excel in — we also feel they have a responsibility to inform."
Again, the Pearsons' slow cooker was a gift they received when they first moved into their home in the '70s, and it was pretty old by that time.
Current Crock-Pot products are low wattage with self-regulating heating elements, the brand told HuffPost in a statement. Their appliance switches are subjected to some heavy testing, including a "Rotary Knob Endurance test, Rotary Knob Force Test and Flame Burning Test and constructed of self-extinguishing, flame resistant material."
If you're still not reassured, HuffPost spoke to the New York City Fire Department about some basic cooking safety tips, and how to tell when it's time to replace your favorite kitchen appliances.
Fans will learn Jack's fate in a special post-Super Bowl episode, so it's likely Crock-Pot will have to do some heavy tweeting once fans watch the dreaded tragedy unfold.
Before You Go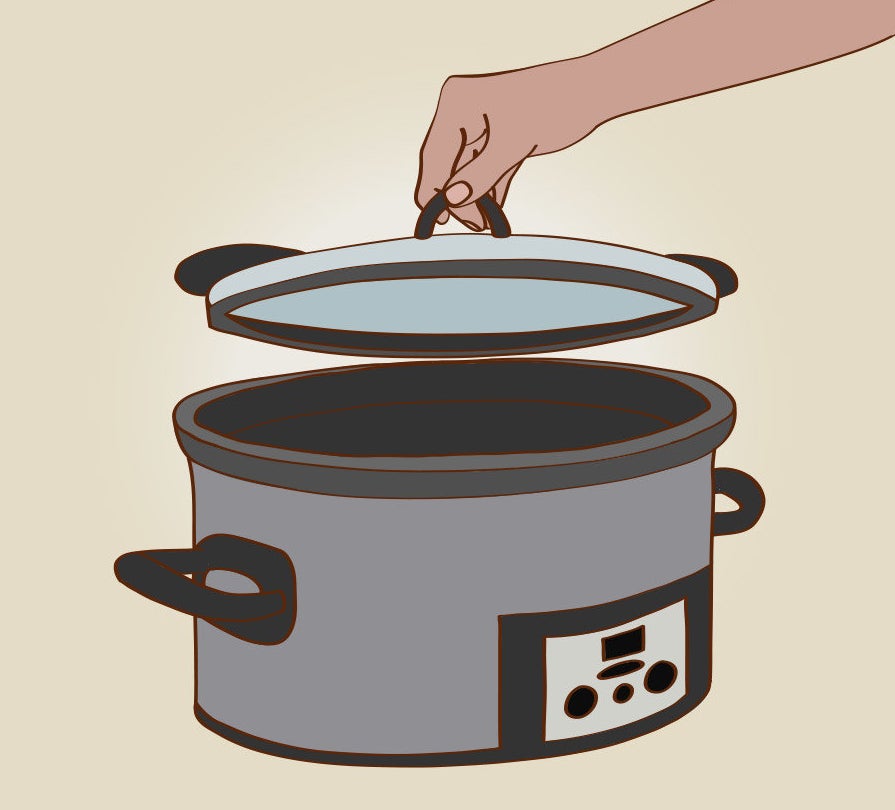 5 Myths About Crock-Pot Cooking
Popular in the Community