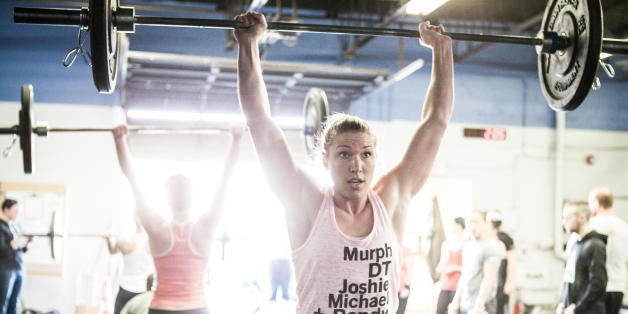 So you hardly gave CrossFit a thought before dismissing it as a workout for fanatics looking to torture themselves.
Turns out, there's more to the hot-button trend than burpees and Pukie the Clown. For the unfamiliar, here are a few of the more surprising facts about everyone's favorite workout to hate.
1. This is the man who founded CrossFit.
2. And he no longer practices.
"Glassman is no longer living the life himself," Inc. magazine reported in 2013, "but he inspires fierce loyalty in some of the world's fittest people."
3. The very first CrossFit workouts were for the sheriff's department in Santa Cruz.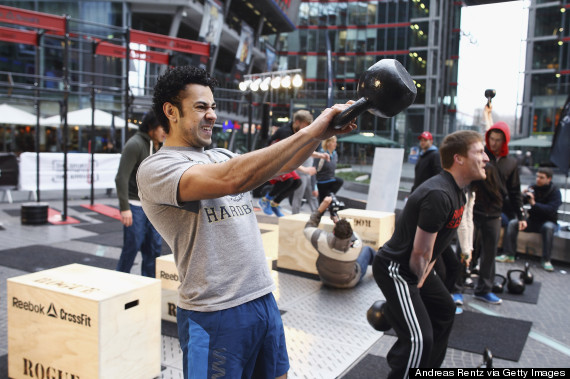 Consumers take part in a workout at Potsdamer Platz in Berlin, Germany. (Photo by Andreas Rentz/Getty Images for Reebok)
4. There's still a strong law enforcement/military connection.
Police academies, tactical operations teams and military special operations teams all use CrossFit as their "principal strength and conditioning program," according to CrossFit.com, the site Glassman started in 2001 to share his workouts of the day (WODs) with a wider audience.
5. The workouts are named after women because they "wreak havoc."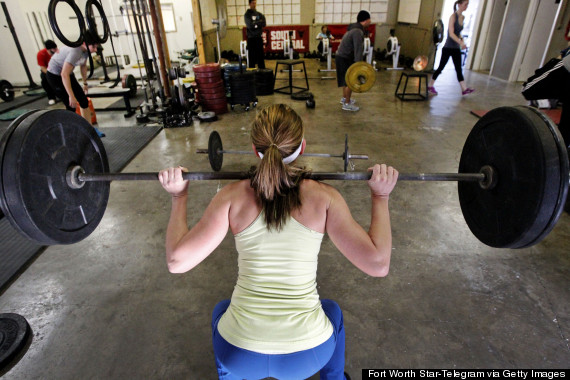 Whitney Horner lifts weights during a CrossFit class at CrossFitSeven in Fort Worth, Texas. (Ron Jenkins/Fort Worth Star-Telegram/MCT via Getty Images)
"I thought that anything that left you flat on your back, looking up at the sky, asking, 'What just happened to me?' deserved a female's name. Workouts are just like storms, they wreak havoc on towns."
Take Fran, for example: She's 21 reps of 95-pound barbell thrusters, followed by 21 pull-ups, then 15 thrusters, 15 pull-ups, nine thrusters and nine pull-ups, all as fast as you can.
6. Other workouts are named to commemorate fallen soldiers.
The Hero Workouts, on the other hand, are all named after naval officers, army sergeants, SEALs and other soldiers killed in combat, like Navy Lieutenant Michael Murphy.
Murphy was 29 when he was killed in Afghanistan in 2005, according to CrossFit.com. One of his favorite CrossFit workouts was renamed "Murph" in his honor. The workout consists of a one-mile run, followed by 100 pull-ups, 200 pushups, 300 squats and topped off with a final mile run.
7. Not just anyone can open his or her own box.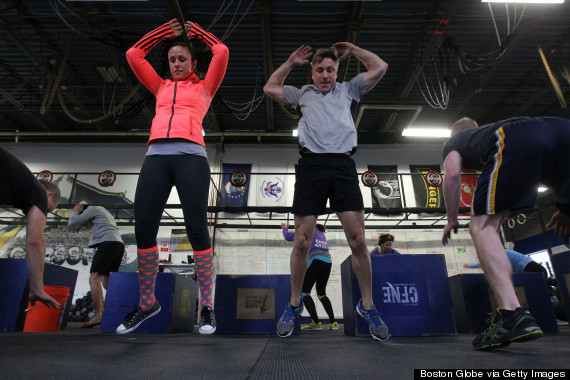 Maureen Becker and Dan Dougherty, both of Natick, jump high as they do burpees during a warm-up in a class at Crossfit New England. (Photo by Joanne Rathe/The Boston Globe via Getty Images)
That garage gym on the corner calling itself a CrossFit box likely offers more than meets the eye: Affiliation requires an application process (with an essay) and a yearly fee, plus instructors complete training courses.
8. CrossFit has a philanthropic side.
Beside chances to give back hosted by individual boxes like the anuual Memorial Day Murph and Barbells For Boobs, CrossFit's official "fundraising arm" CrossFit for Hope funnels 100 percent of donations to fighting childhood cancer, providing education in Kenya and other charitable ventures.
9. The majority of CrossFitters are women.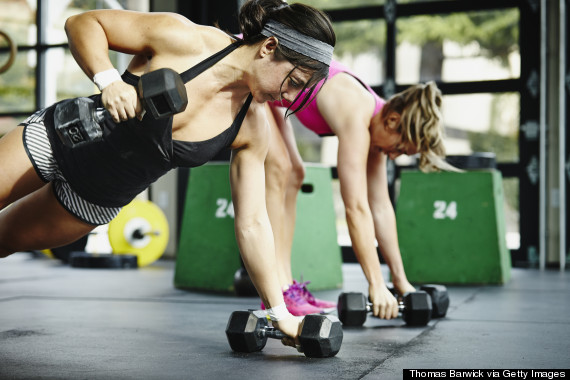 Out of the 10 million self-described CrossFitters, about 60 percent are female, according to the American Council on Exercise.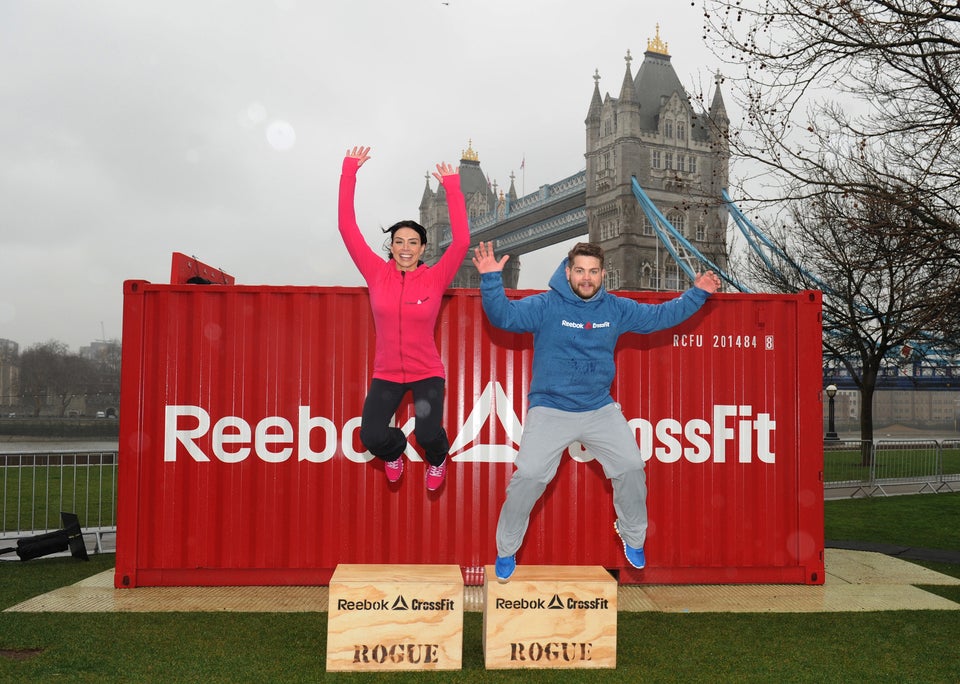 What To Expect At Your First CrossFit Workout
Correction: An editing error stated that all hero workouts were named after men, when in fact at least one has been named after a woman.
Related