Title: Cloudy With A Chance Of Kale
The assignment: Alex's kindergarten class read Cloudy with a Chance of Meatballs, and each student was supposed to draw a picture about the book.
The approach: Meatball-free. Alex's mom told us their family adopted a new healthy lifestyle and went vegetarian together.
Up next: If he's on board for future interpretations, we'd like to see a vegetarian version of "Sharknado."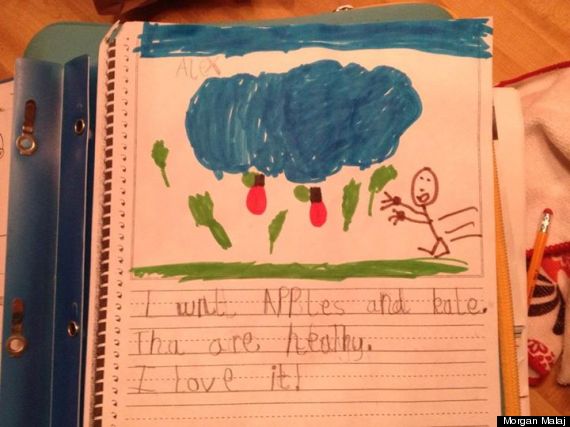 Has your child drawn or written something adorable? Send a photo, along with your child's name and age, to kidnotes@huffingtonpost.com or via Facebook or Twitter -- and it may be featured as our Cute Kid Note of the Day.
Before You Go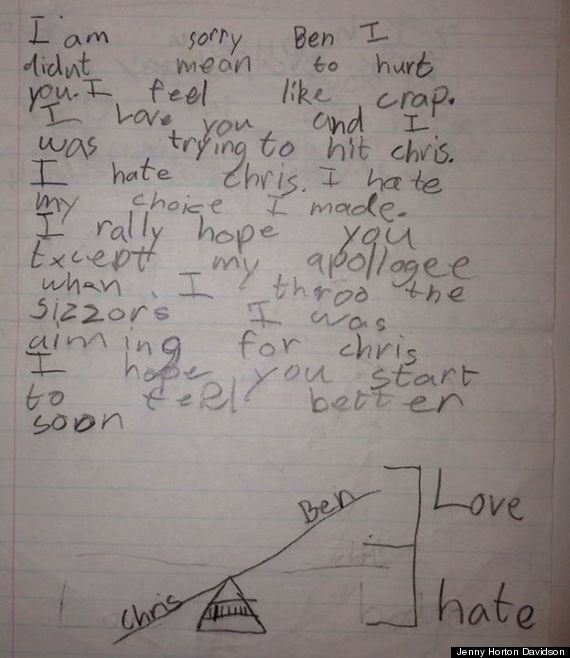 Cute Kid Notes
Popular in the Community