This cute kid note shows that a mistake can actually make something even better.
Title: Spending Time With You
Recipient: Adam's mom Andrea
The backstory: Adam gave his mom this card on Mother's Day.
Mom's reaction: Andrea called it her "favorite card of all time" when she shared the photo on Facebook. "I laughed when I read it, and he was very embarrassed that he made a mistake on the card," she told The Huffington Post. "I explained that I loved it and I like spending time with him, but I also like getting a break and being alone too."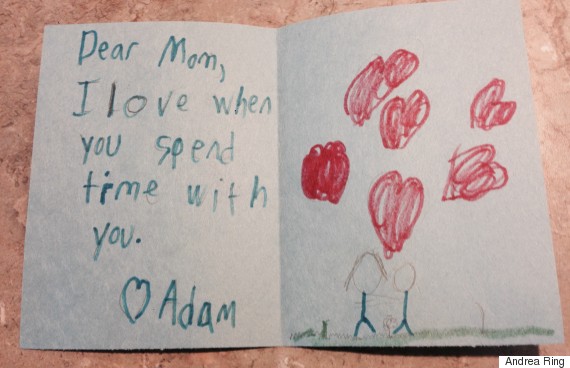 Dear Mom,

I love when you spend time with you.
Has your child drawn or written something adorable? Send a photo, along with your child's name and age, to kidnotes@huffingtonpost.com or via Facebook or Twitter -- and it may be featured as our Cute Kid Note of the Day.