If you've ever bought, well, anything really, at your local CVS Pharmacy, you've likely walked out of the store with a receipt so long it gave new meaning to the term "paper trail."
So why is it that, four years on, we have longer receipts than ever before?
In explaining why the company wasn't scrapping their super long receipts for a more convenient way of disseminating coupons and rewards, a CVS spokesperson told the Los Angeles Times in 2011 that the company's receipts are an exciting part of a customer's shopping experience.
"When you give rewards, you want people to feel excited," the rep told the newspaper. "You want them to know that they've earned the reward."
The company has also said on its Facebook page that despite concerns from some customers, their receipts are actually not as bad for the environment as they may seem.
"Printing coupons on receipts helps us cut back on the amount of paper needed to print coupons on paper or send direct mail offers," the company wrote earlier this month. "Also, our Send to Card option allows many coupons & ExtraBucks Rewards to be sent to your ExtraCare card digitally."
Still, CVS acknowledges that shoppers may be getting tired of lugging several feet of receipts wherever they go.
"We truly appreciate all customer feedback and are currently working on additional ways to reduce the length of the receipt for customers that do not want to physically print their coupons in 2014," a rep told DailyFinance.
Do you like CVS' long receipts? Tell us below.
Related
Before You Go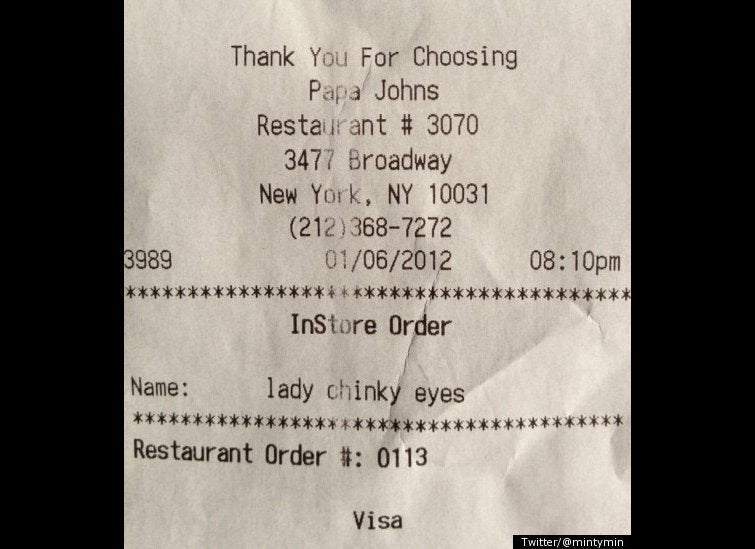 Outrageous Receipts (EXPLICIT LANGUAGE)
Popular in the Community