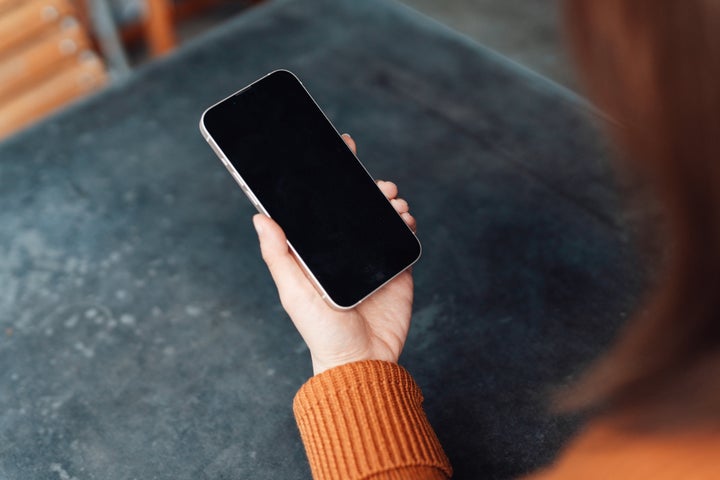 My phone flashes. It's my dad calling. I answer: "Hi, Dad!"
"Hello, Sprout!" He still uses his childhood nickname for me, even though I am now in my mid-30s and he's 63. "I had an absolutely wonderful time at the tantra retreat last weekend. Deeply moving stuff. We started with a cuddle party…"
This conversation is nothing out of the ordinary for us. My dad has always been a pretty open guy, but as I have become an adult myself, he started sharing more with me about his mental health struggles, his time in therapy and his experiences in his relationships. Eventually, when he began to explore tantra and other sexual healing practices, that became a natural part of our conversations, too.
I know most people wouldn't want to hear their dad talk about what goes on at their multi-person tantra erotics workshop. I mean, the visuals.
I will grant you that it is… arresting to pick up the phone and hear the same deep sonorous voice that read me "The Hobbit" as a child tell me about the special connection he shares with his tantric practitioner or his recent naked body painting class. But it's not like our conversations are illicit or x-rated. He tells me what he's been doing but he doesn't give me the graphic details. In fact, we're usually laughing about all the awkward and clumsy and unsexy parts that come along with having sex and having a body in general.
I have gotten some pretty strong reactions from friends when I tell them about our chats.
"Alice. No. That is DISGUSTING. He is your DAD."
To them, it seems weird or wrong that my dad calls me up and tells me about his latest sexual adventure. And, of course, there are times when I find these conversations awkward. Sometimes I don't really know what to say, so I go for a good old encouraging, "That sounds nice" or simply, "Well done, Dad." Try it with your parents the next time they say something mortifying. It seems to do the trick.
My friends might feel a bit embarrassed when I tell them that my dad and I have been chatting about how we both struggle to stay present during sex because the intimacy is overwhelming. They might think this level of honesty is a bit "too much" between a 63-year-old man and a 32-year-old woman who happens to be his child.
But it is exactly this extreme level of openness that I value so highly with my dad. It is my great fortune that I can speak with him and feel utterly unjudged, totally accepted, and completely loved. It is my privilege to try and offer him the same when he calls me up to tell me, with some pride, about the happy ending that he politely declined from his massage therapist.
"There are times when I find these conversations awkward. Sometimes I don't really know what to say, so I go for a good old encouraging, 'That sounds nice' or simply, 'Well done, Dad.'"
Not only is it trusting and vulnerable of him to share these intimate stories with me, but there is a deeper gratitude there for me, too. My dad has had some deep and enduring struggles with his mental health, and he has come pretty close to attempting to end his own life before. He has gone so far as to write goodbye letters to me and my two younger siblings, which, thankfully he never sent.
My dad has done and continues to do an enormous amount of work on himself: therapy, men's health groups, suicide prevention groups, meditation, counseling, journaling, retreats and other spiritual practices. He is emotionally intelligent, loving, honest and openly fragile in a way that very few people in my life are, let alone most men in their 60s.
My dad's sexual exploration is a big part of his healing process, and I am pretty sure it is a big part of how he copes with being here on this planet. A lot of his pain comes from the horror of losing his mother to cancer as a 7-year-old boy and being left utterly alone to deal with the terror and confusion and loneliness of that. He has described to me how his response to that at the time was to become completely numb and unfeeling.
I imagine his exploration into tantra and sensuality might be an attempt to learn when and how and where it is safe for him to feel. As a survivor of sexual violence, I can deeply and tenderly relate to this.
I am proud of my dad. Sure, sometimes it's hilariously awkward to hear him tell me about his "sensual events," but I choose to look past what is considered "normal" and be grateful to have ways to connect with someone who very nearly wasn't here to connect with at all.
My dad continues to struggle with big ups and downs. Maybe that's what helps me to shed my ideas about what kind of conversations I "should" be having with a parent and instead focus on the genuine gratitude I feel for having a relationship with this parent in the first place.
It's cool if you don't want to talk about butt stuff with your own dad. But if you are interested, I do wish you the opportunity and the courage to truly get to know your own parents in adulthood. It takes no small amount of daring to engage in that level of honesty, but for me, the rewards have been worth the risk.
My dad has read this essay in full. I think nothing will give you a better understanding about who he chooses to be than his response:
"The piece is ace, it is deeply needed, and I am honoured by you, that you hold me in such esteem, and that you are willing to say this to the world…
I love you deeply xx Dad."
Do you have a compelling personal story you'd like to see published on HuffPost? Find out what we're looking for here and send us a pitch.
Support HuffPost
At HuffPost, It's Personal
Popular in the Community