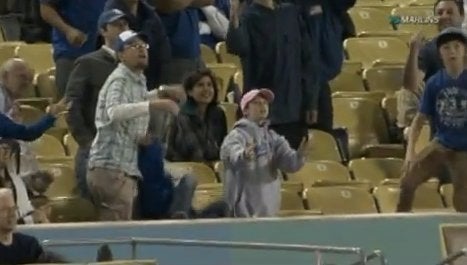 Some people are made famous through foul balls. Sometimes foul balls find their way to famous people. Whatever the case may be, fans have to act quickly -- and sometimes with questionable levels of intelligence -- when it comes to foul balls.
In the ninth inning of Saturday's game between the Los Angeles dodgers and Florida Marlins, a father holding his daughter noticed a foul ball coming his way. He reacted as fast as he could, dropped his daughter and tried to catch it.
Unfortunately, the father ended up dropping the ball as well. Scroll down to watch the video.