But, as with anything else, there are always new and exciting challenges to take on. For the Daddy Daughter Hair Factory's most recent event at Daytona State College, that challenge came in the form of nail painting.
Twenty-three dads, stepdads and "even a grandfather" attended the free class, which expanded from lessons in hair to include on nail painting, too. As Morgese told The Huffington Post, the new part took a little getting used to.
"All of us were looking at each other like 'What did we get ourselves into?' It was a tad overwhelming, but we picked it up," he said. "I had no idea there were so many steps to it."
By working with a college, Morgese hopes to expand the initiative even further to "create a stronger community for fathers to thrive in... Things like gardening, art, photography, cooking, etc.," he told The Huffington Post.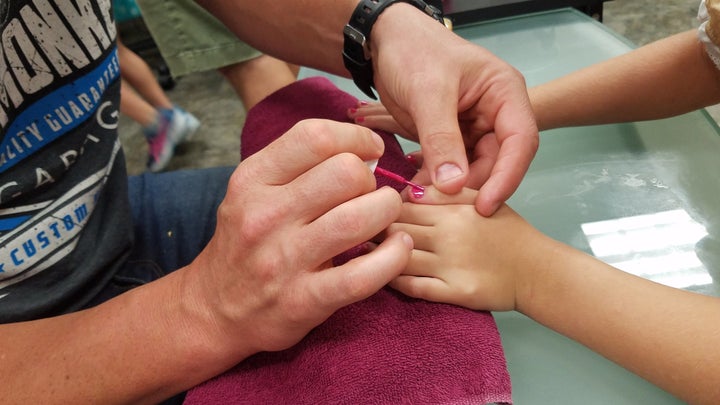 When he first posted photos of his daddy-daughter hair workshop back in 2015, the response was major. His photos garnered over 2 million views. So what, if anything, has changed in the past year?
Now there's even more volume, no pun intended, he said.
"I figured the male ego would be a huge wall to overcome, but men of all types, single and married, are embracing the opportunity to connect with their girls," Morgese said.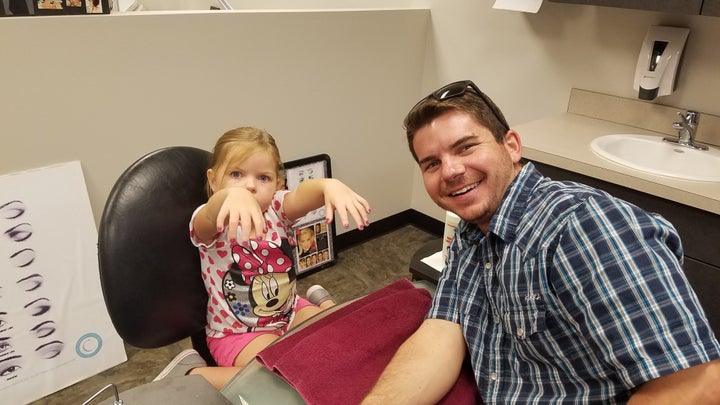 Support from brands that supply free or discounted products has allowed Daddy Daughter Hair Factory to to expand.
"We now have 12 fathers like me who run classes in their own town," he said. "It seems like every week I'm helping another class get off the ground at public libraries and community centers."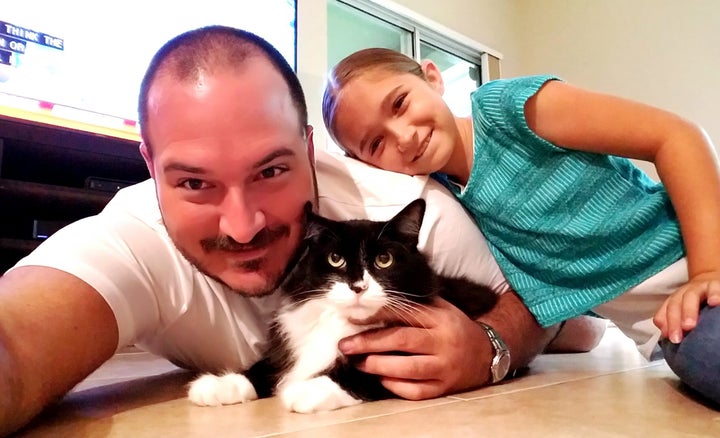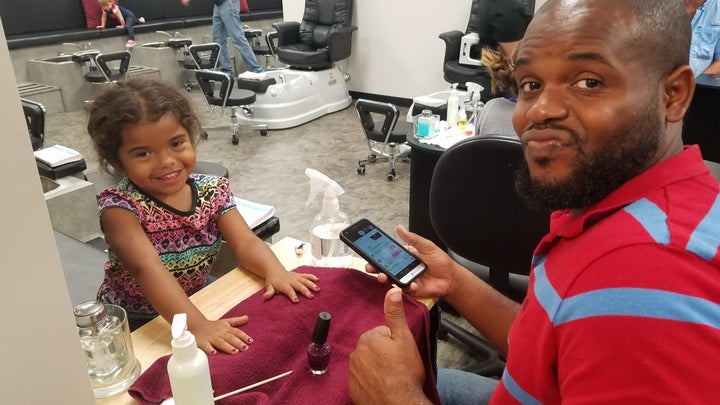 Before You Go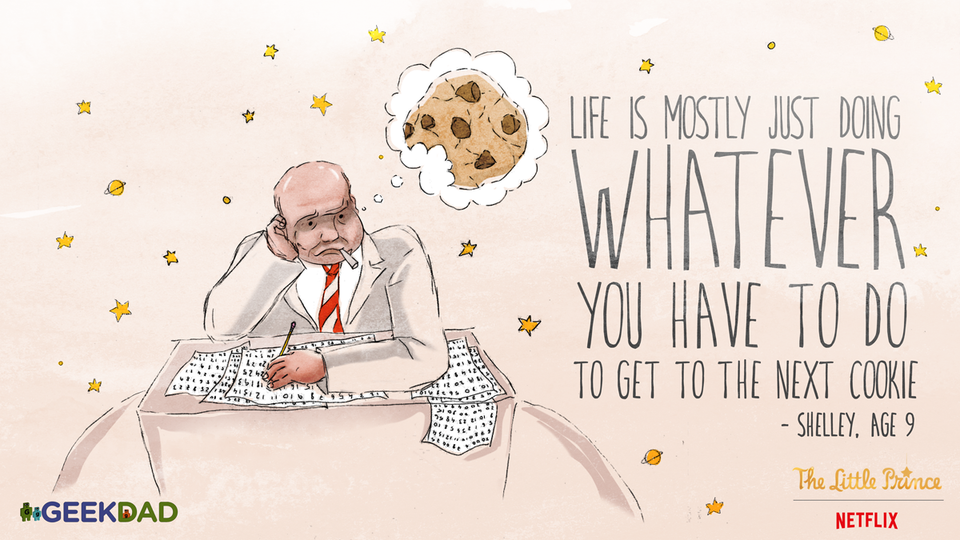 Life Advice From Kids, In Honor Of 'The Little Prince'