Dan Rather doesn't expect to get an invitation to Katie Couric's new daytime show any time soon.
This time, Williams also asked Rather to weigh in on his past swipes at Katie Couric's tenure on "Evening News." In 2007, he had said that CBS News' mistake was to "to dumb it down, tart it up" in hopes of increasing ratings.
On Friday, he said that most of his criticism had not been directed at Couric, but people who wanted to take the program in the direction of "Today."
"I don't excuse Katie Couric, but it was really the people who hired her saying... 'we want you to make softer news,'" Rather said. He called Couric "a great interviewer" for whom he had "great respect."
When asked if he would be willing to appear on her upcoming daytime show, Rather said that he "absolutely" would. "But I think you're more likely to see water run uphill than you are to see that happen," he joked.
Before You Go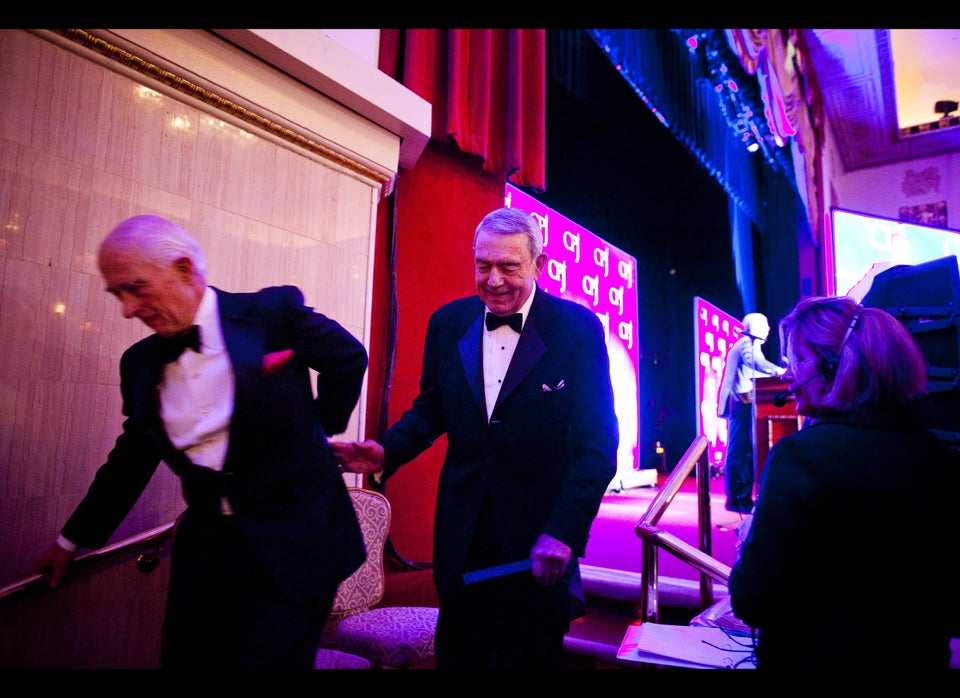 Dan Rather about town
Popular in the Community