Pack your bags, astronomy lovers. Idaho is now home to the United States' first International Dark Sky Reserve.
The International Dark Sky Association, an Arizona-based nonprofit that advocates against light pollution, designated an area covering more than 1,400 square miles as the Central Idaho Dark Sky Reserve on Monday. The reserve includes the Sawtooth Range and other wilderness areas that offer brilliant views of the night sky.
The designation marks "a watershed moment in the history of American conservation," J. Scott Feierabend, International Dark Sky Association executive director, said in a statement.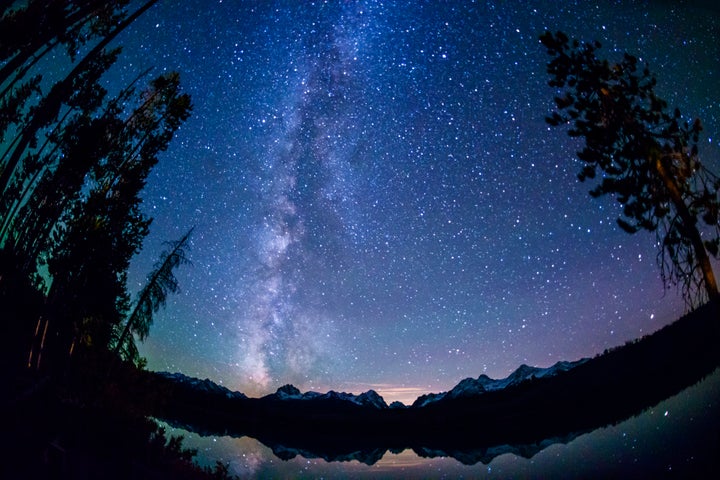 An International Dark Sky Reserve is "a public or private land possessing an exceptional or distinguished quality of starry nights and nocturnal environment that is specifically protected for its scientific, natural, educational, cultural, heritage and/or public enjoyment," according to the association's website.
Land in the Idaho reserve is mostly managed by the U.S. Forest Service, which supports the designation. The Forest Service has reduced light pollution from its facilities, but said mitigation by private interests would be voluntary, according to The Associated Press.
The Central Idaho Dark Sky Reserve is the third-largest of 12 such reserves worldwide. Others include Aoraki Mackenzie in New Zealand and Exmoor National Park in England.
Idaho's reserve was granted "gold tier" status, which means the area's night sky conditions are so pristine that only a small amount of light pollution intrudes. Night sky views are so clear that interstellar dust clouds of the Milky Way galaxy are visible.
"That such truly dark nighttime environments still exist in the United States is remarkable, but even more impressive is the effort undertaken to protect them in this case," Feierabend said.
More than 80 percent of North Americans live in areas where light pollution blocks views of the Milky Way, according to a 2016 atlas of artificial light published in the journal Science Advances.
"The fact that we're bathing our planet in artificial light at night is a relatively new phenomenon," Cheryl Ann Bishop, the Dark Sky Association's communications director, told NPR. "It's essentially akin to a human experiment that we're only just beginning to understand the ramifications of."
Related