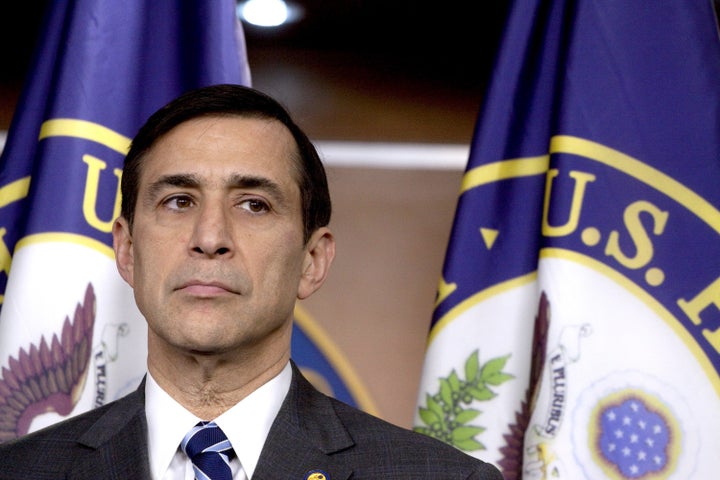 Once in control, Issa allegedly used an unusual method to fire Jack Frantz, an employee. Frantz told the Los Angeles Times that Issa came into his office, placed a box on the table, and opened it to reveal a gun. Issa told the paper, "Shots were never fired. If I asked Jack to leave, then I think I had every right to ask Jack to leave. . . . I don't recall [having a gun]. I really don't. I don't think I ever pulled a gun on anyone in my life."
Issa was soon suspected of doing something worse: burning down the factory. The initial notion that an electrical socket had caused the fire was challenged. The science of determining whether a fire was caused by arson can be flawed. But a fire-analysis report commissioned by the St. Paul insurance company, and dated October 19, 1982, a month after the incident, concluded that the fire was "incendiary." The report cited "suspicious burn patterns," such as "two separate major areas of origin," and it said, "No accidental source of heating power was located at either of these two major areas of origin." The manner in which stacks of cardboard boxes burned was inconsistent with an accidental fire. A flammable liquid appeared to have been poured over the boxes. The blue flames seen emanating from the roof were evidence, according to the investigators, of burning carbon monoxide that is produced when an accelerant like gasoline ignites. The black smoke was also a clue. "Such black smoke normally occurs in a fire only when a hydrocarbon is burning," the report said. When investigators tested burn damage from inside the factory, they found "the same identical mixture of flammable hydrocarbons" in four samples taken from diverse locations.
Calling all HuffPost superfans!
Sign up for membership to become a founding member and help shape HuffPost's next chapter