On the baseball field, Darryl Strawberry seemed like he could do no wrong. He was drafted by the New York Mets right out of high school, won four World Series championships and was voted to eight All-Star Games, making him not only one of the most talented but also one of the most popular players in the Major League. Off the field, however, was a different story.
Darryl had a very public battle with drug addiction and often made headlines for his bad behavior, leaving in his wake a series of arrests and legal troubles that, for many, overshadowed his legendary career. Today, however, the 53-year-old's life is much different. As he tells "Oprah: Where Are They Now?" in the above video, he now finds far more value in life itself than he does in baseball.
"I don't miss the game, because it's a game. Life is not a game," Darryl says. "Life is a journey, and life is more important than a baseball game."
What's most important is his own life, he adds, are his children, his relationship with God and his wife, Tracy, whom he credits with helping him turn things around. "It was a defining moment about 11 years ago when I met Tracy... who I'm truly grateful for," Darryl says.
The two met when they both attended a Narcotics Anonymous convention in 2003; their similar struggles seemed to bring them together. "We had lost ourselves," Tracy says. "I was fighting drug addiction and losing my children and alcoholism. Darryl, obviously, as everyone knows, was fighting the same battle."
As rocky as the time was, Tracy and Darryl began dating. However, despite Darryl's past success, the couple found themselves in a rather humbling living situation.
"We were living in my parents' basement," Tracy says. "You have an eight-time All-Star, four-time World Series champion living downstairs in the basement, sleeping in the bed that I [slept in during] high school."
The Strawberrys openly admit to experiencing various challenges in their relationship -- from financial difficulties to trust issues -- and the stark reality of their situation soon set in for Tracy.
"She decided, 'This is it. We're not doing this no more. Either we're going to live right or we're not going to be together,'" Darryl says. "And we did that."
They married in 2006 and worked through their issues, becoming active in church. In 2010, Darryl and Tracy, both now ordained ministers, founded Strawberry Ministries, and in 2014, they helped open the Darryl Strawberry Recovery Center in Florida. Today, they live in Missouri, focusing on their faith and helping those in need. For Darryl, it's proven far more satisfying than anything else he's accomplished.
"I really realized that that was the most important gift that we had ever given to ourselves -- becoming a servant to others," Darryl says.
Before You Go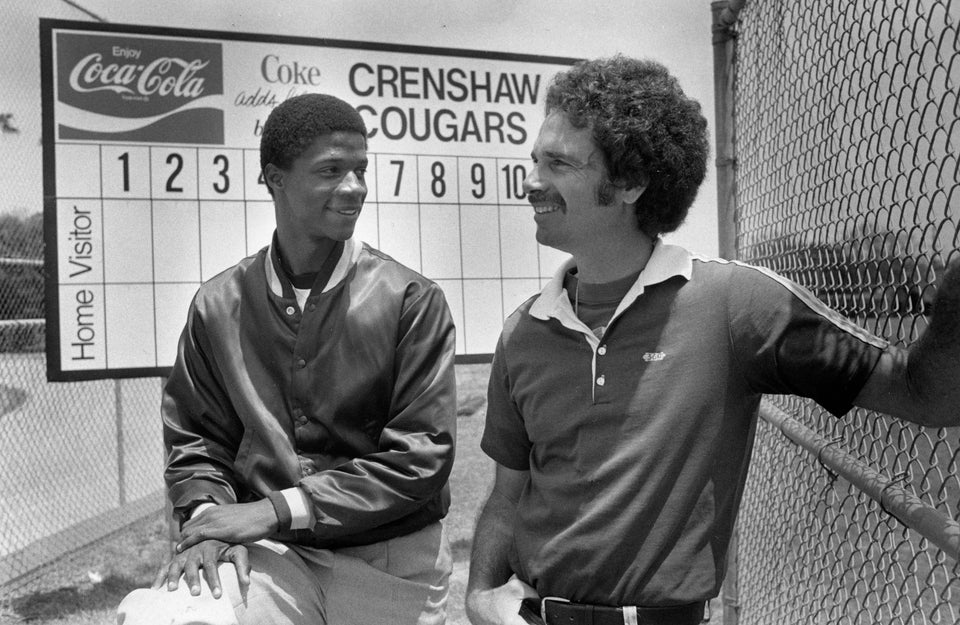 Darryl Strawberry