David Banner believes there's a silver lining to President-elect Trump's election for the black community.
During a Facebook live stream on Wednesday, the rapper-actor said he thinks the election could be the best thing that has ever happened to the black community.
"This may be the best thing to ever happen to black people, maybe in history because now there is no excuse," Banner said.
"I think the veil of America has been ripped off. The fake mask has been ripped off. Maybe Hillary winning would've kept that mask on, and we would've been further been pacified as people. So for me, now it's what are we gonna do as a community? What is the agenda?" he added.
"I see a lot of people asking, 'Where is our leader?' You are the leader. Stop looking for somebody else. That's the problem," he said. "That's the reason why we're in the position that we're in right now. We're always looking for somebody else. It's you, you do it."
Check out the livestream below.
Before You Go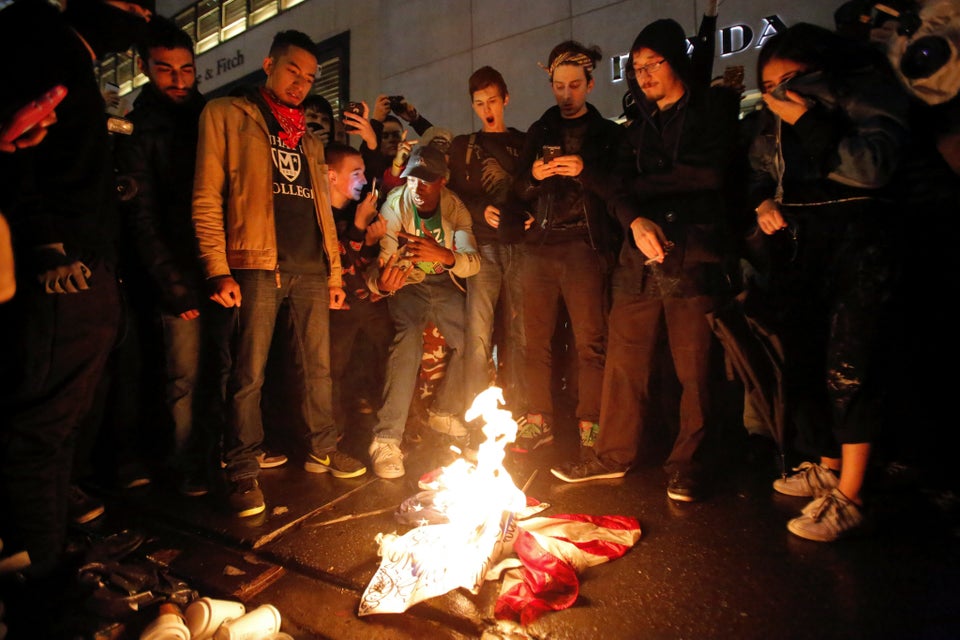 Donald Trump Win Sparks Protests Nationwide
Popular in the Community