 The private timeshare mogul and Mitt Romney supporter who swore mass employee layoffs if President Barack Obama won reelection has had a change of heart.
Earlier this year, David Siegel, the founder of Central Florida Investments and Westgate Resorts, emailed a letter to his employees warning them to vote for Romney or else. However, after Obama won the election on Tuesday, instead of firing some of his 65,000 employees, Siegel decided to give them raises.
The anti-Obama Siegel opened up about his change of heart. "I'm going to work my hardest to keep the company going and expand the best I can," Siegel told Bloomberg Businessweek. "We'll see what happens. Meanwhile I gave everybody in the company a raise this week—the average was 5 percent. I wanted to help them handle the additional burdens the government will put on them."
"I didn't do a thing," he told Businessweek. "I just wished employees luck. I didn't do anything to encourage or discourage employees, to find out who their preference was. I had said enough. If they believed me, they knew what to do. If they didn't believe me, they knew what to do."
Has your boss fired workers as a result of President Obama's reelection? Email Jillian.Berman@huffingtonpost.com and tell us about it.
"The economy doesn't currently pose a threat to your job," he wrote in the letter, obtained by Gawker. "What does threaten your job however, is another 4 years of the same Presidential administration. Of course, as your employer, I can't tell you whom to vote for, and I certainly wouldn't interfere with your right to vote for whomever you choose." Later adding, "If any new taxes are levied on me, or my company, as our current President plans, I will have no choice but to reduce the size of this company."
Siegel contacted Gawker and confirmed that he wrote the layoff letter and that it was based on a popular chain letter circulated around the time of the 2008 election.
The moneyed real estate mogul previously denied strong-arming his employees. "I wanted to inform my employees of what their future would hold if they make the wrong decision," he said on CNBC. "I wasn't threatening any of the employees. If they vote for Obama they're not going to lose their jobs."
In 2007, Siegel's net worth was calculated at $1 billion, according to Forbes. But he's not the only billionaire who expressed his anti-Obama sentiments before the November election.
CORRECTION: A previous version of this article referred to "Donald Trump" as "David."
Support HuffPost
The Stakes Have Never Been Higher
Related
Before You Go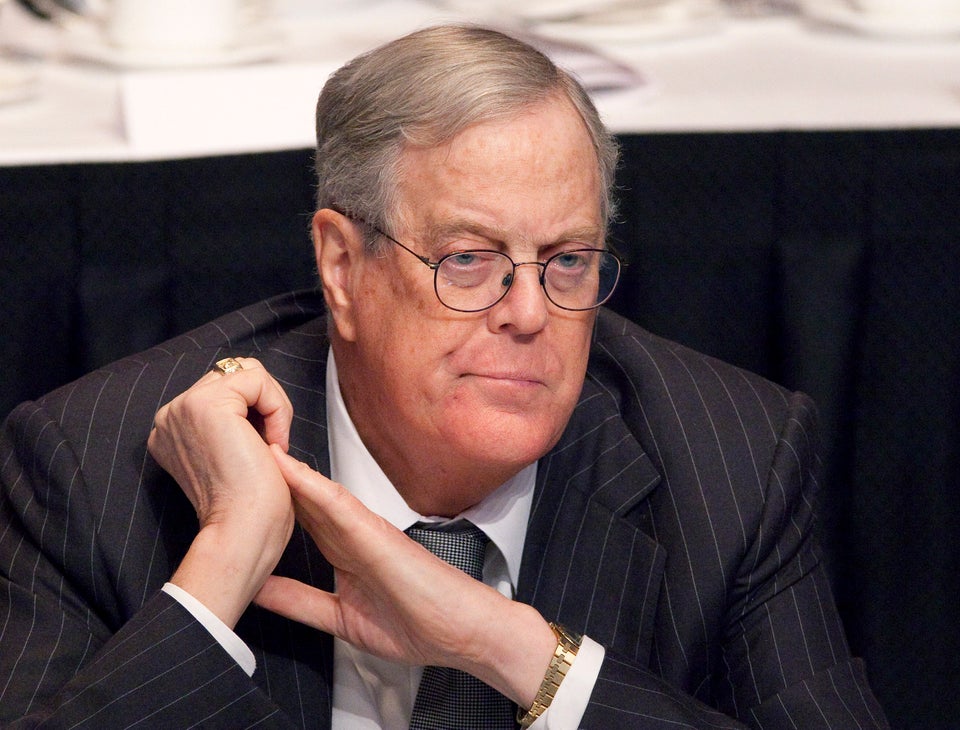 CEOs Who Urged Employees To Vote Romney
Popular in the Community