Today is the Day of the Child.
It's great to have a day that commemorates our youngest. But what else should we do? What else must we do to celebrate them as they deserve?
For one thing, we would have a keen appreciation, day in and day out, of the unique capacities and talents of our youngest.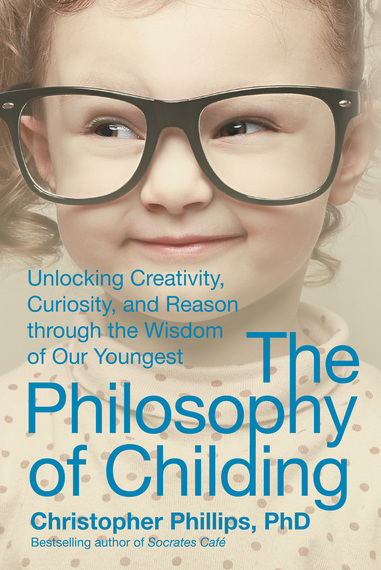 The term 'childing' first arrived on the scene around 1250 A.D. Collins American dictionary defines it as: "bearing a cluster of newer blossoms around an older blossom."
Such a rendering, if applied to the human condition, would indicate that there is no shedding of the old as we add the new, but a continual super-adding of the new to the old.
If that's so, then those of us in a position to do so need to do all we can to make sure each and every one of us can unfold in the most optimal ways. Only then can all of cultivate and harness throughout our lives our unique capacities for empathy, reason, curiosity, creativity, exploration.
My 'philosophy of childing' challenges the traditional boundaries between childhood and adulthood. I assert in my book that, rather than lapse into adulthood, we can achieve what the Greeks of old called arête--all-around excellence -- only when we older folks look to children and youth as a lodestar for our own development.
The fact is that never before has our culture been as child-centric as it is today -- and yet, never before has childhood been as strained and pinched. Its seren- dipity and spontaneity is fast disappearing in our heavily vocationalized, over-scheduled culture. Kids are expected to be adults-in-training and to be thinking about college by the time they're in third grade. To the extent that we've bought into this hyper-utilitarian notion of childhood, we not only do tremendous damage to kids, but to ourselves as well, severely constricting our possibilities for being all that we can be.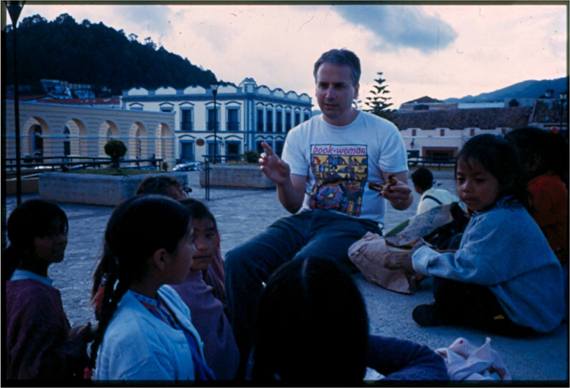 If I could boil my philosophy of childing to one sentence, it's this: Children and adults need each other's talents and skills and stores of wisdom equally if each is to develop to the full.
I never fail to learn something new about myself, and my world, because of my regular philosophical give-and-takes with children and youth. Ourr society misses out and loses out big time when we adults do not take the time on regular occasions to engage with our youngest as equal human beings. If we did, we might take a giant step forward in advocating for their greater right to self-determination, and their much greater involvement, with real clout, in the civic sphere.
If we are to become more adept at parenting, at 'adulting,' at all-around human-beinging, than I hope you will at least consider becoming a devotee of childing. If you do, you'll become a lifelong work in progress, a sculpture in the making in which you forever become more connected, more inquisitive, as the years pass.
I would like for us adults to be able to look back one day and be proud that we did all we could to herald in an Age of Childing.
What better day to get started than today, the Day of the Child.