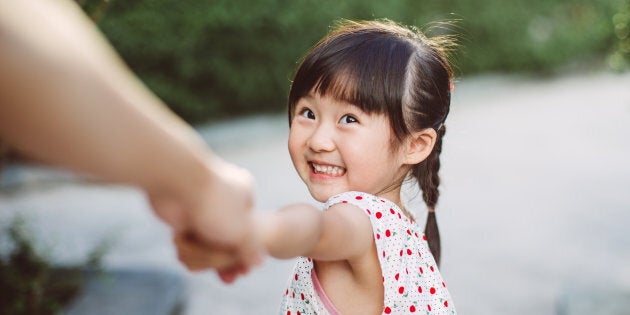 You may be looking forward to getting back to work, but the idea of sending your precious little one into the arms of a stranger can be tough. The first weeks of daycare are a big change for the whole family, largely because it's often the first time your child will be away from his or her parents.
In order to make a smooth transition, preparation is key. Here are some educator-approved tips to make it easier on everyone.
1. Practice separation
In the weeks and months leading up to the first day of daycare, ensure your child has opportunities to meet new adults and children their own age.
Try library playgroups or Facebook meet-ups with other parents and children. Swimming classes, group music lessons and playtime at the local park are all great ways for your child to practice skills they will learn at daycare, such as sharing, spending time in larger groups and taking turns.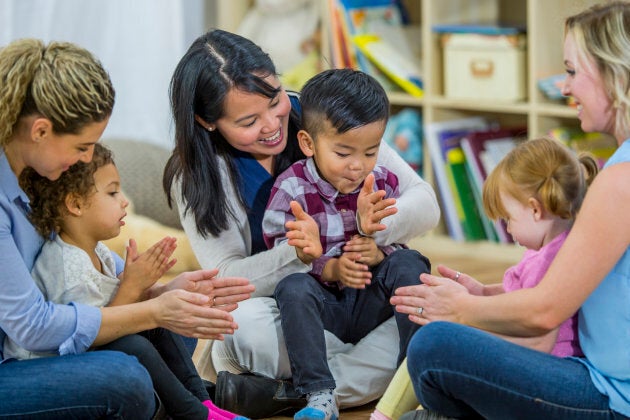 As the time approaches, try leaving your child for a few hours at a time with a trusted adult. Always let them know that you'll be back soon and leave with a smile on your face. As you see that your child is happy when you come to pick them up, extend the time period each time you're away. Start with half an hour, leading to an hour and finally try a full day apart.
These practice sessions will demonstrate to your child that you will come back and that you trust other people to keep them safe while you're away.
2. Discuss the transition within your family
A few weeks before daycare begins, you can start introducing the idea to your child. Keep it light and happy, answer any questions they may have and, even if you are feeling nervous, try not to let that seep into your voice.
Your child may be very young, but they understand far more than they can communicate. Tell them that soon they will get to go to school where they will play, paint, sing, eat lunch and meet new friends. Gently let them know that you will not go with them to daycare and that, while they're having fun there, you will go to work.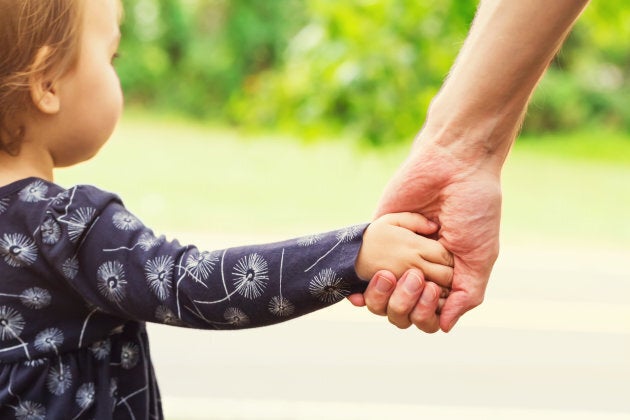 You may even choose to visit the facility a few times, walking or driving the route you will take on the first day. Tell them the names of their caregivers and, if possible, meet them before the big day. This preparation helps your child feel secure because they know what is happening and can picture the building and the people with whom they'll be spending their days.
3. Sync your day with the new routine
In order to help your child transition to life at daycare, find out when they eat and nap at your chosen facility then shift your home schedule to match theirs. The closer your child's day already resembles the timing at daycare, the less likely they are to feel over-tired or hungry, which can lead to feelings of anxiety or sadness.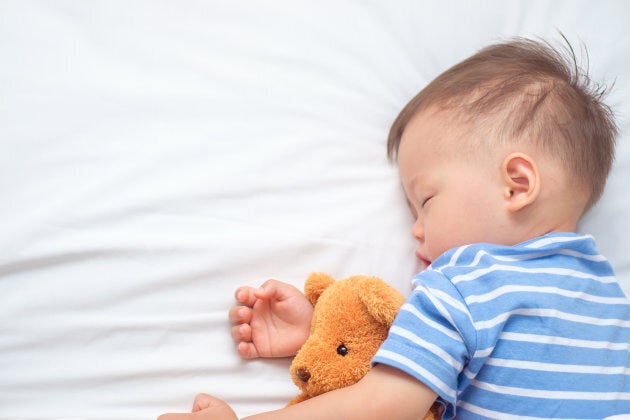 Napping in a room with many other children can be scary at first. To help your child feel comfortable, provide bedding and a stuffed animal that they already recognize. They'll feel better drifting off to dreamland snuggled up with familiar friends and fabrics.
4. Encourage your child to eat independently
About a month before beginning daycare, find out what type of food your child will be eating during lunch and snack and introduce those ingredients at home. Your child will likely be eating with other children at a low table, so try to mimic that in your own house.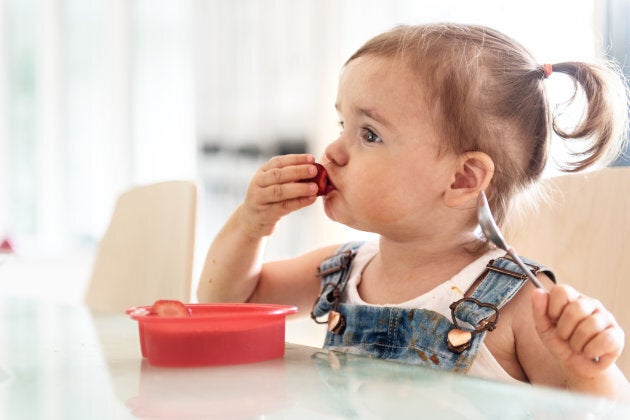 The more they can do for themselves, the better they will eat. Show them how to use a spoon and fork and introduce the expectation that we sit while we eat. Having these skills before they begin at daycare will make them feel confident at mealtime.
5. Trust the caregivers
You have prepared your child, you have researched and found the best facility for your family's needs, and now it's time for their first day.
It will be emotional but the best way to help them feel safe is to be light and happy at drop off. Give a quick kiss and a hug, tell them to have fun and that you'll be back to pick them up at the end of the day. Then, muster all your courage, and leave with a smile on your face. Even if they are crying, now is the time to show that you trust their caregivers to keep them happy and safe.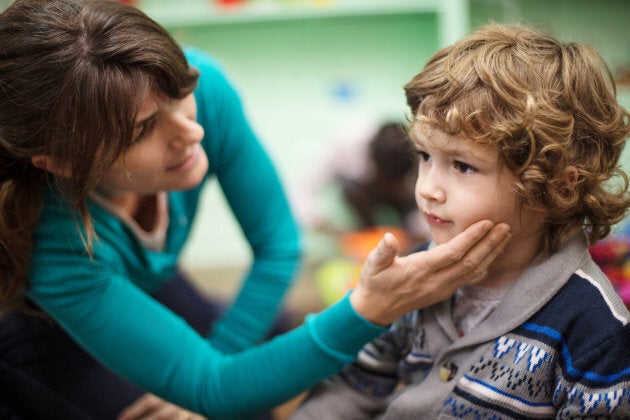 Most likely, they will cry for a little while but the professionals who care for them know how to welcome young children into the classroom. They know how to give hugs and wipe tears — it's their job. They will settle in more quickly if they can feel your confidence. If you trust, so will they.
Keep in close contact with your daycare provider during the transition weeks. If possible, let them know that you're available for a slower transition if your little one is having an unusually hard time. This can mean an hour or two to start off and, once they're feeling comfortable, lengthening their day. When discussing these options, try not to talk about your child in front of them because they can understand more than they can say.
This transition is the first of many in your child's life. By preparing them and yourself, you are supporting their confidence and their burgeoning independence.
Get ready for big hugs at the end of the day and be sure to make space on the fridge for noodle art and finger-painted masterpieces.
Related