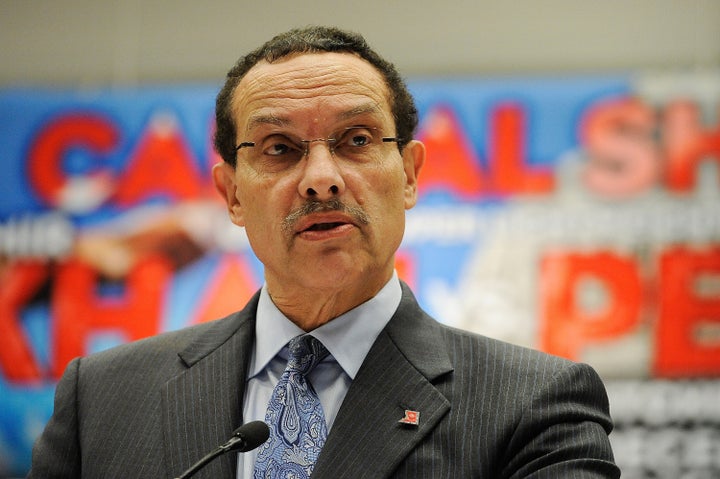 According to a media advisory, LaShawn Carson, 27, has been charged with aggravated assault while armed.
"I am pleased and relieved to announce that a suspect in this dastardly crime has been arrested," the mayor said in a statement. "As I said at the time of the shooting, while all crime is horrific and destructive to the fabric of our community, hate crimes are particularly insidious, because they instill fear in an entire group. All of our residents should have the right to walk the streets of our neighborhoods free of fear that they will be targeted because of their identities, beliefs or characteristics."
Police have said the shooting incident, involving a 31-year-old gay male victim, began after the victim and at least three suspects in the case got into an argument that escalated into a physical altercation.

A witness who identified himself as the victim's cousin said he, the victim and another cousin were sitting at a table at the International House of Pancakes restaurant on 14th Street, N.W. in Columbia Heights when he overheard the suspect and two people seated with him refer to the people sitting at the victim's table as "faggies."
The man who was shot was hospitalized and was expected to be released after being treated for a gunshot wound to his liver.
"We are here to express our anger and concern about these senseless hate crimes," D.C. Councilmember Jim Graham (D-Ward 1) said at the time, according to WTOP.
Popular in the Community