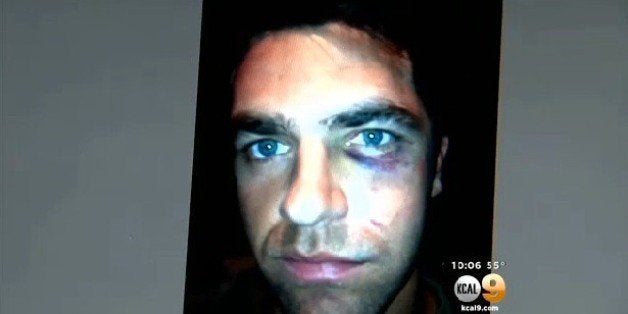 Police officers in Southern California are under fire for allegations that they beat, shocked and arrested a deaf man who was trying to use sign language to communicate with them.
Jonathan Meister, a deaf and non-verbal resident of Manhattan Beach, Calif., claims that the Hawthorne Police Department discriminated against him when they ignored his American Sign Language communication during a Feb. 2013 encounter, which eventually led to a violent confrontation and Meister's arrest.
Meister, along with the Greater Los Angeles Agency On Deafness (GLAD), filed suit against the City of Hawthorne and the Hawthorne Police department Feb. 12 over the alleged excessive force that left him with bruises and burns all over his body. Meister is suing for unnamed damages, and also wants to compel the police department to better train their officers on how to communicate with a person who is deaf or hard of hearing.
The complaint, filed in U.S. District Court for the Central District of California, contains a harrowing account of what happened on the night in question. According to the complaint, Meister was retrieving his personal belongings from the back porch of a home from which he had just moved when he was approached by two police officers who had been alerted by neighbors about "suspicious" activity.
Meister began signing from the home's backyard, and the officers gestured for him to join them on the other side of the fence. Meister "trusted" that the officers could see he was deaf and began walking toward them, signing to tell them about how he had permission to retrieve his own belongings from a friends' house, says the suit. But as soon as Meister was at an arms' length, the officers grabbed Meister's wrists and spun him around to face the other way. Because arms, hands and facial expression are the primary means of communication in American Sign Language, Meister then pulled his hands away from the officers and hopped back over the fence, to give himself another chance to explain what he was doing at the home. That's when things got violent.
The suit claims that police pushed Meister up against the wall, put him in a choke hold and then kneed him twice in the abdomen. One officer then punched him in the face repeatedly, while another officer shot Meister with Taser darts. Once he was on the ground, says the suit, officers kicked and elbowed Meister repeatedly while another officer shocked him a second time with the Taser. After a second choke hold and third Taser shock, Meister was finally unconscious and officers handcuffed and arrested him.
Although the Hawthorne PD initially arrested Meister for assaulting police officers, the charges were eventually dismissed.
The Hawthorne Police Department issued a statement Tuesday claiming that officers are already well-trained on how to overcome communication barriers with people who speak different languages, cannot see or cannot hear. They also maintain that Meister's arrest was not a case of police officers "mishandling a deaf individual." Instead, the statement reads, the violent arrest has everything to do with a "205 pound, ex-collegiate Rugby player... willfully and physically resisting and fighting uniformed Hawthorne Police Officers." From the statement:
Officers make every effort to communicate effectively and bring every one of these incidents to the most peaceful resolution feasible. In almost all cases though, it is the contacted person's behavior and actions which dictate police response -– not necessarily communication barriers. That is certainly the case in this specific matter. This was not a case of Police Officers not accurately assessing or mishandling a deaf individual. This was a case of Meister, a 31-year-old, 6'-03" / 205 pound, ex-collegiate Rugby player, with accompanying physical skill sets, willfully and physically resisting and fighting uniformed Hawthorne Police Officers conducting a felony investigation, which he was the suspect of and no verification of his innocence had been achieved.
Meister's lawsuit was first reported by Los Angeles TV station KCAL9. Anna Rivera, Meister's lawyer, told KCAL9 it is a civil rights case about officers discriminating against a person with a disability. What officers should have done, contends Rivera, is attempt to communicate with a pen and paper. Watch the KCAL9 video below for an interview with Rivera:
Before You Go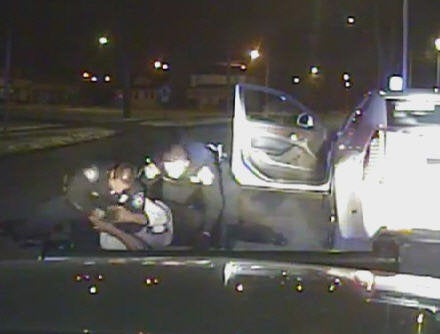 Police Brutality Incidents
Popular in the Community