The Inside Source, eBay's digital style magazine, continues our "Dear Santa" series on what today's top style makers plan to give (and hope to get) for the holidays, shared exclusvely with The Huffington Post, with the stylish sweetshop owner, Dylan Lauren.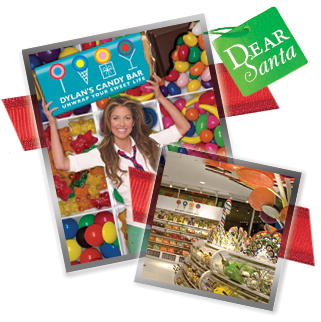 It would be easy to attribute Dylan Lauren's Wonka-like candy emporium to another example of the whims of privilege. But in only ten years since opening Dylan's Candy Bar, a shrine to gumballs and gummies on New York's Upper East Side, Lauren, daughter of legendary American designer Ralph, has managed to turn a serious sweet tooth into a confectionery empire. With five store locations and plans for expansion into other cities, plus a new book, Dylan's Candy Bar: Unwrap Your Sweet Life, Lauren is all business when it comes to appealing to the kid in everyone.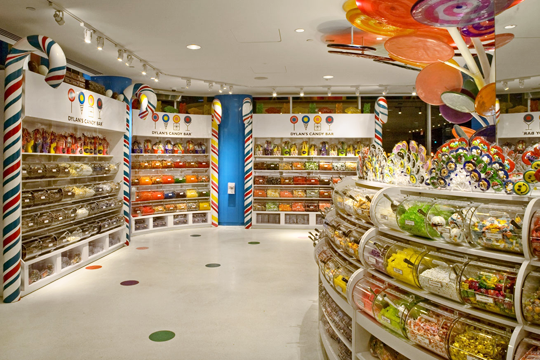 With holidays on the horizon, the New York-based entrepreneur plans to celebrate the season with her family, who combine Hanukkah and Christmas with mom, Ricky Lauren, and Ralph Lauren's wedding anniversary. "My mom and I like to set the table with creative things and I also like to make my gifts. I love arts and crafts and candy is the perfect medium!"
(images provided by Dylan's Candy Bar)
See some of Lauren's picks below, and read more of this article, authored in its original form by Amy Flurry, a regular contributor to The Inside Source, by clicking here.
What Dylan Lauren Plans to Give (and Hopes to Get) This Holiday Season
GIVING: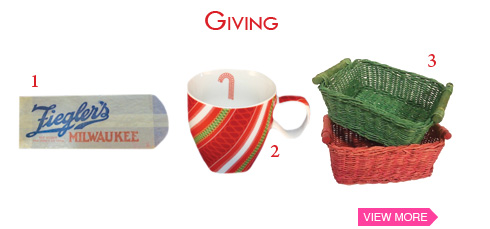 1. Vintage Candy Wrapper: "I'm the crafty one in the family. I like to decoupage frames with vintage candy wrappers."
2. Candy Mug: "I'll give coffee from Abraco, my favorite coffee house in New York, and then put it in a cute mug for a really cute presentation."
3. Gift Basket Supplies: "Everyone loves a cute basket filled with their favorite yummy goodies from the shop! You can find unique containers on eBay."
GETTING: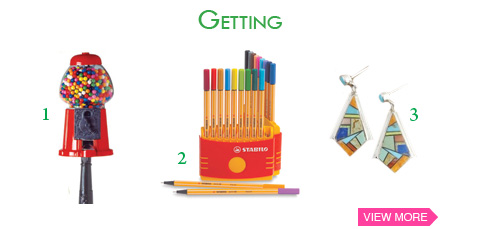 1. Vintage Gumball Machine: "I love vintage candy items, so friends and family find things on eBay like old gumball machines or icons of candy like Bazooka Joe or the Twinkie guy for me."
2. Art Supplies: "I'm the crafty one in the family. I'm kept pretty well stocked in rainbow colored art supplies."
3. Santa Fe Jewelry: "Santa Fe jewelry is a favorite, as are pieces by my friend, designer Nancy Liebowitz of Nathan and Moe jewelry. I love turquoise."

Click here for more.
Click here to check out all of the style makers in our "Dear Santa" series as we launch them throughout the month.