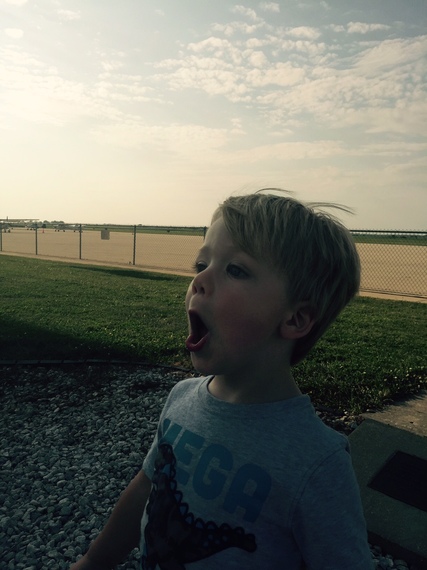 I hope you fail creatively and spectacularly. I hope you find new and original ways to fail that I can't pretend to dream up yet. I hope you get to know the taste of rejection intimately and often.
This isn't to be some kind of morbid hard ass, and it's not out of some misguided effort to attract more readers for my blog.
I am saying this because a life without failure is not a life worth living. I want you to fail, because failure is an extension of not being afraid to try. Sure, it will probably start out with baseball, swimming, soccer and maybe even a few music lessons here and there.
As your parents we will be in charge of your initial set of activities. I want you to fail because you might have to try 20 activities before you find the one you know you cannot live without. Finding that one activity might be worth batting ninth, riding the bench or messing up an instrument solo. Believe me, I did all those things myself at some point or another. But I also had a heck of a lot of fun with my athletic career and learned some invaluable lessons.
I want you to fail because I want you to find whatever it is that makes you hop out of bed with a smile on your face when the alarm clock goes off in the morning. Most people have to try a whole host of things before they find what that is. The process may not be easy, but it is worth it.
I want you to develop your natural strengths, and find the things that you love doing. I hope you can learn to take what you do, and figure out how to make a contribution.
All this requires failing.
You may even fail a few times with whatever you want to spend the rest of your life doing, and that is also OK. I was fired from my college newspaper. But I went on to win several awards for feature writing and news coverage.
My writing has been rejected by a long list of publications. That is OK, because I've also been published on a good list of regional, national and International websites. The list of places I've been published is the list that matters in the end.
Anything in life truly worth having is worth fighting for. The only disappointing failure is the failure of not trying.