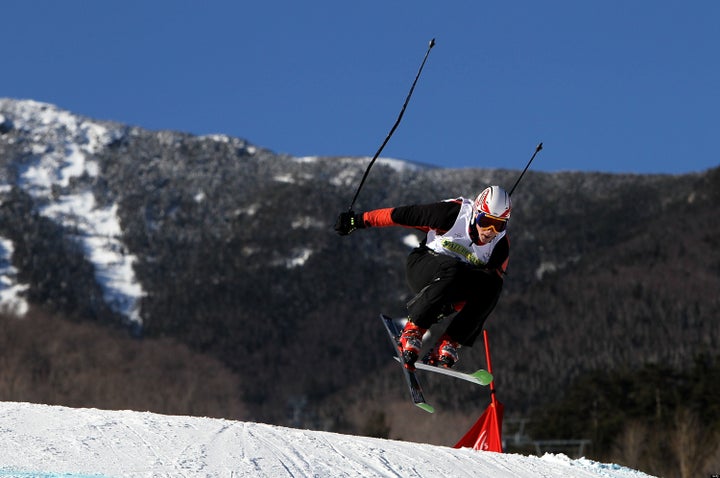 For years, Park City has enjoyed a dedicated following but the wider international acclaim lavished on the world's poshiest ski towns seems to escape it. That may all be changing now with a burst of high-profile brands setting up shop and thus shining a well-deserved spotlight on the community. A fact that proves that high-thread count sheets, indulgent spas and A-list chefs go a lot further than prestigious film festivals (or even playing host to an Olympic games) do in getting noticed by the recreationally affluent set. As far as a cushy ski experience goes, there is plenty to like about Deer Valley. For four years running Ski Magazine has rated it the top ski resort and ski purists/ zealots rejoice at the ban on snow boarders (I'm waiting for the ACLU to sue over that one).
For families, Deer Valley has a renowned ski school that many parents swear by and I must admit I was startled when I saw my son linking turns down the mountain (which made me glad I opted for their instructional program over Plan B -- just tossing him down the mountain). The resort caps the number of lift tickets sold daily and with high-speed quad lifts blanketing the mountain, it means lift lines are Vermont's problem. All this is nice of course but what really sets Utah skiing apart is unbelievable snow. It's the second driest state in the country after Nevada (in terms of precipitation not alcohol consumption...relax...you can exhale and continue reading). While it may not rain much, it gets bombarded with snowfall. Many of its clustered resorts get upwards of 600 inches a year and unlike the wet heavy stuff they get in other parts of the country, the dry climate in Utah's high desert produces an incredible quality of snow that is noticeably light and fluffy.
Against this backdrop, the St. Regis set about building a world-class resort and spared no expense in doing so. So what does $320 million buy in Utah? A pretty darn nice property that includes the first funicular in North America. It is a pretty spectacular entrance to the property and it affords a great view. My son begged me daily to take him for a ride on it and he volunteered that I should build one for our apartment back in New York (yeah, OK, kid...I'll just put in for a federal earmark).
Although I am always good with a beer and cheap Mexican food après ski, the hotel's Jean Georges restaurant, featuring epic fondue, ups the ante in the dining category.

The hotel pampers in every imaginable way with a ski concierge that helps with everything (including offering to help take your boots on and off something which I actually found to be almost a bit too much, but like elaborate table settings in restaurants trying to get that third Michelin star, it goes with the territory. What was flawless was the experience at the Remede spa featuring a striking design and expert therapists.
Managing partner Michael Zaccaro told me that despite not being a skier, it was love at first sight when he came to Park City on his initial visit to scout the location and he vowed to create a resort that he could be proud of. Not surprisingly, he sees Park City as a year-round destination featuring hiking, biking, boating and very respectable golf courses where you hit the ball a mile because of the thin air.
In case you couldn't tell, I have a special affection for Utah having spent many a ski season and summer visiting a beloved Uncle and I would feel a bit remiss if didn't point out a few cultural differences I noticed. Utah is bizarrely friendly and polite and for a New Yorker like myself the lack of hostility can be jarring. Four-way stop signs don't work in Utah because it creates hopeless gridlock since everyone wants to let the other person go first. Driving in general is surreal as you can find yourself on a three-lane superhighway set against majestic vistas and courteous drivers who actually use their turn signals. In New York you never use them since all you're doing is signaling the driver behind you to speed up and cut you off before you can make your lane change.
So while the St. Regis may offer an introduction to Utah in sumptuous luxury, once you're there you just may find a lot to fall in love with.