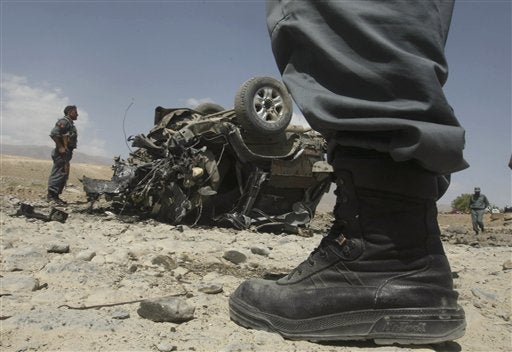 I wanted to be sure HuffPo readers saw my post on The Bilerico Project about the Great Bilerico Soap Drive! One of our readers is a lesbian deployed to Afghanistan. She (and her unit) need some soap!
We've teamed up with Just Bubbly handmade soap to ship the engineering unit some suds. Read the entire story on the blog and see how you can help her (and her unit!) get clean with style.
Let's be clear though - we are NOT making any money off this deal. We're not trying to make cash, we're out to get some soap to our reader!
As gays and lesbians, we may not be welcome to join the military, but we'll make sure those who can serve know we appreciate them. No matter how we feel about Bush's wars, our sister serving in Afghanistan should be able to be clean and smell nice!
Popular in the Community