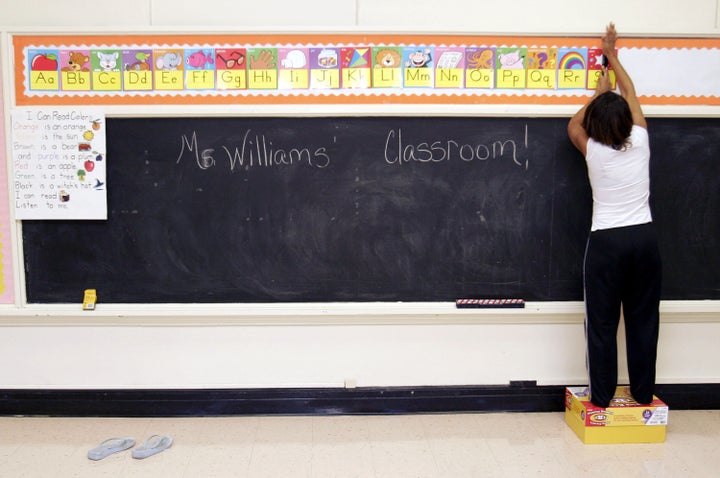 (Reuters) - Detroit public school teachers will take a 10 percent wage cut and pay more for health care in what the school system's manager on Friday said were "extreme measures" needed to address a financial emergency.
The measures are designed to save nearly $82 million as part of the Detroit Public Schools' effort to address a $327 million deficit.
"These wage concessions and health care cost-sharing plans are being implemented because we are in an extremely difficult financial period for Detroit Public Schools," Roy Roberts, the emergency manager for the school system, said in a statement.
The changes overwrite the previous union contract. Keith Johnson, head of the teachers' union, could not be immediately reached for comment.
The wage concessions became effective on Friday, and teachers will see the effect of this change in their paycheck starting August 23.
Teachers will also have to pay 20 percent of their health care benefits, starting September 1. The school district will also suspend payments for sick days that remain unused after an employee's retirement, among other changes.
The school district has already made cost cuts as part of the 2011-2012 budget, in part by cutting 796 staff positions and closing schools.
Other school systems across the country have made similar concessions. Last month, the Chicago Board of Education, the nation's third-largest school system. voted to rescind a 4 percent raise for its teachers.
(Reporting by Deepa Seetharaman; Additional reporting by Karen Pierog in Chicago; Editing by Leslie Adler)
Related
Popular in the Community