Warning: This series contains some seriously explicit imagery and may not be suitable for work environments.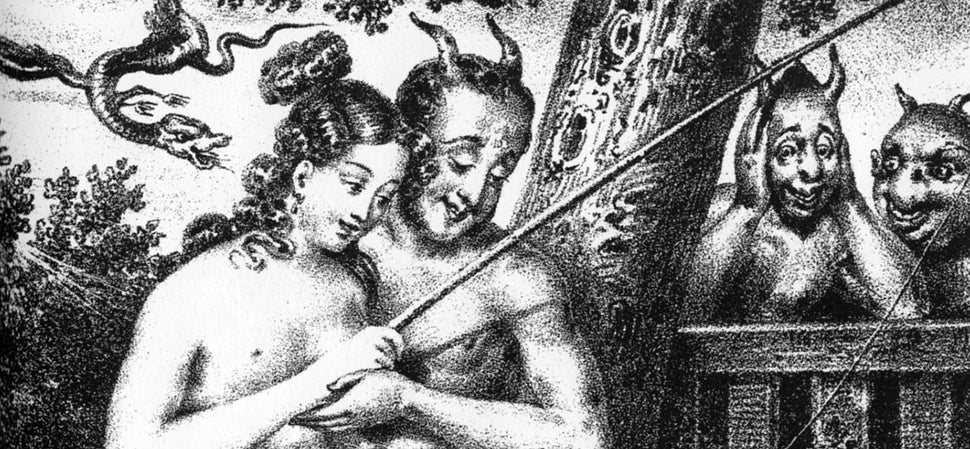 Pop culture has the tendency to collectively fixate on a single supernatural phenomenon for a period of time, obsessing over vampires or zombies or wizards until they fade out of relevance and make way for a new paranormal craze. These days, it's witches. Specifically, fictional practitioners of witchcraft that often celebrate and empower the feminine other. The current witch mania plays out intensely on social media, as well as through contemporary film, art, and fashion. 
Rewind a couple of centuries, though, and devilish demons were all the rage -- naughty little fiends who were as titillated as they were repulsive. "Impish, hyper-sexual, grotesque, playful; sort of the antithesis of what a proper citizen of the era was expected to be," Robert Stewart explained to The Huffington Post.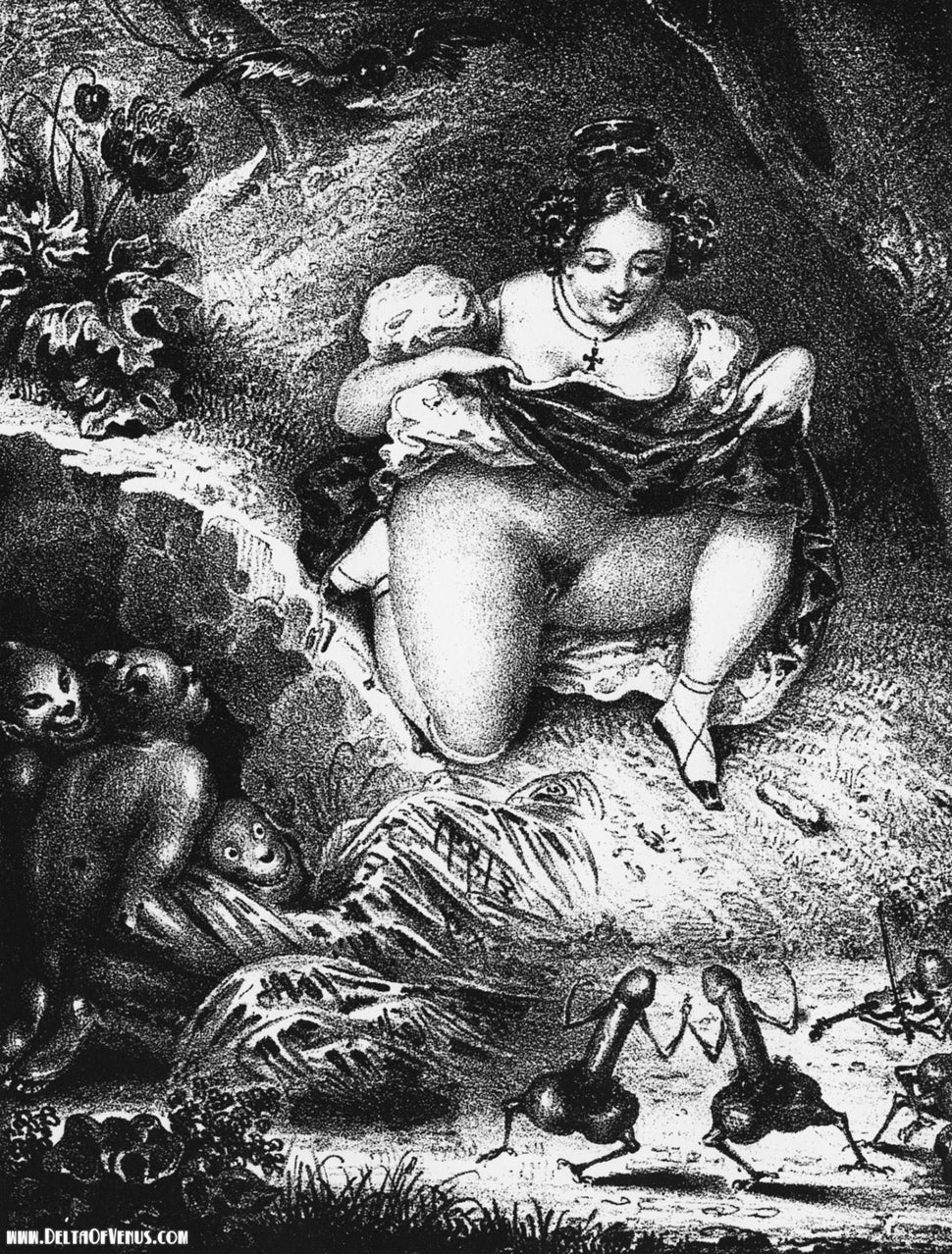 Stewart is the self-described webmaster of Delta of Venus, an online compendium of vintage erotica, containing everything from X-rated silent films to 16th-century drawings of doing the dirty. A particular pocket of his website is devoted to what he calls "devilries," bizarre and explicit renderings of ladies getting physical with various demonic forms. In one image, a short and chubby demon dangles a phallus from his neck like a fleshy bib. In another, a parade of demonic jokesters emerge festively from a large vagina. 
The webmaster discovered the images years ago when he purchased an antique photo album that happened to have some devilish illustrations tossed in. "Aside from the unique visual style, I loved how playful these pieces were, sort of gleefully obscene," Steward recalled. "They capture the mischievousness of lust in a way that still kind of resonates today. A reminder to not take sex seriously all the time."
A striking aspect of the devil illustrations, Stewart points out, is that the prim and proper ladies featured in the images seem to be consenting participants in the sexual acts taking place, and they often experience pleasure. "To me it seems to be a commentary on how the expectations of chastity and propriety in the 19th century -- and by extension, the male-dominated society that created them -- were by and large joyless and especially repressive for the female gender. The women are left turning to supernatural entities for pleasure and play."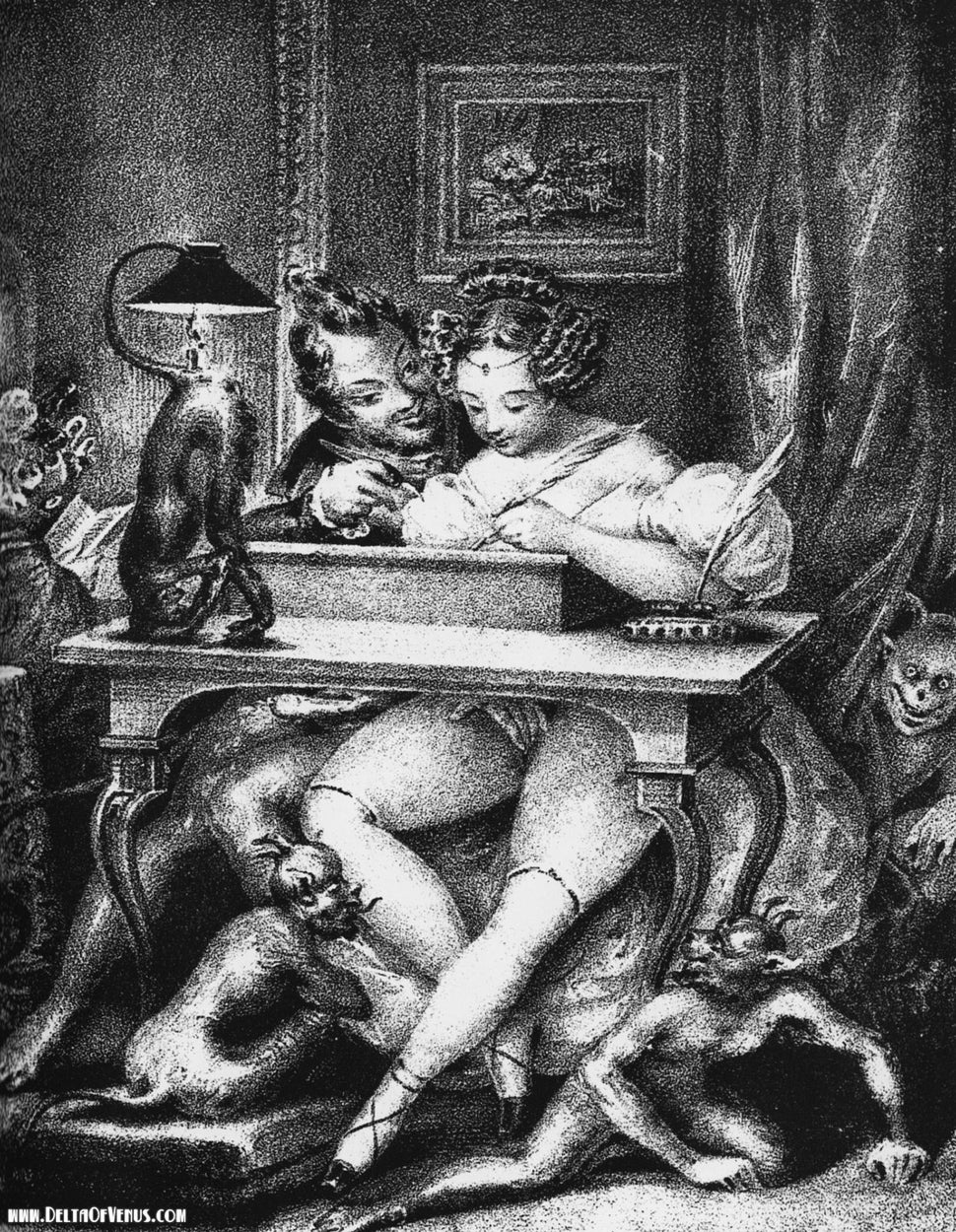 Stewart's illustrations are second- and third-hand reproductions by anonymous artists, though he notes you can find some of the original lithographs for sale online. According to the curator, the first original artist to dabble in the devil was a French man by the name of Eugene le Poittevin. (If you've heard the name, and aren't a devilry aficionado, you may recognize le Poittevin from his far more SFW landscapes and maritime-themed work.)
In 1832, le Poittevin published a collection of devil-centric erotic stories titled Les Diableries Érotiques, filled with playful and obscene content that sent 19th-century Paris into a frenzy. Following its contentious success, he soon created more books riffing on the similar theme of devil sex.
"There's not really any 'Evil' with a capital 'E' at work," Stewart clarified. Rather, this devil has more in common with the Greek mythological image of the satyr exuding lewd lustiness. "It feels like we're getting classical archetypes filtered through a Judeo-Christian lens. Dionysus, Bacchus, Priapus, all by way of Satan and his minions."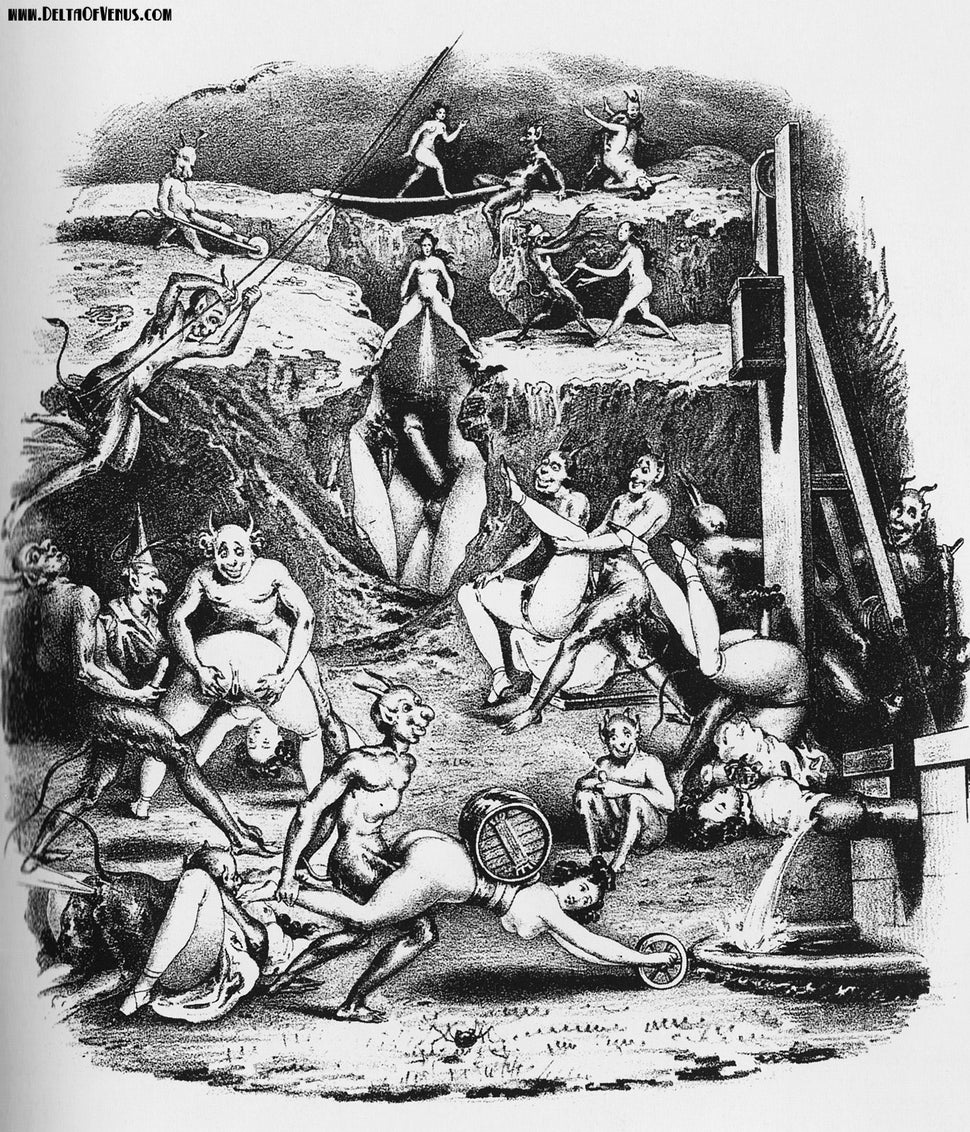 Le Poittevin's ideas of feminine sexuality and wayward paramours have roots in libertine traditions, as expressed in the work of Marquis de Sade and the hedonistic court of Charles II. But his art tied unfulfilled desire to the devil himself for the first time. Other artists followed suit, including Achille Devéria. "We could dub him a copycat but the images are technically proficient and entertaining in their own right," Stewart said. 
Eventually, like most cultural phases, the demonic fire died out. Stewart cites the 1839 advent of the daguerrotype, an early photographic process that radically changed the way images were made and seen. By 1860, he says, the demand for daguerrotypes had effectively overshadowed the demand for illustrations. Before long, photos would be the primary mode of displaying explicit visuals. 
REAL LIFE. REAL NEWS. REAL VOICES.
Help us tell more of the stories that matter from voices that too often remain unheard.
BEFORE YOU GO
PHOTO GALLERY
Spanish Erotica