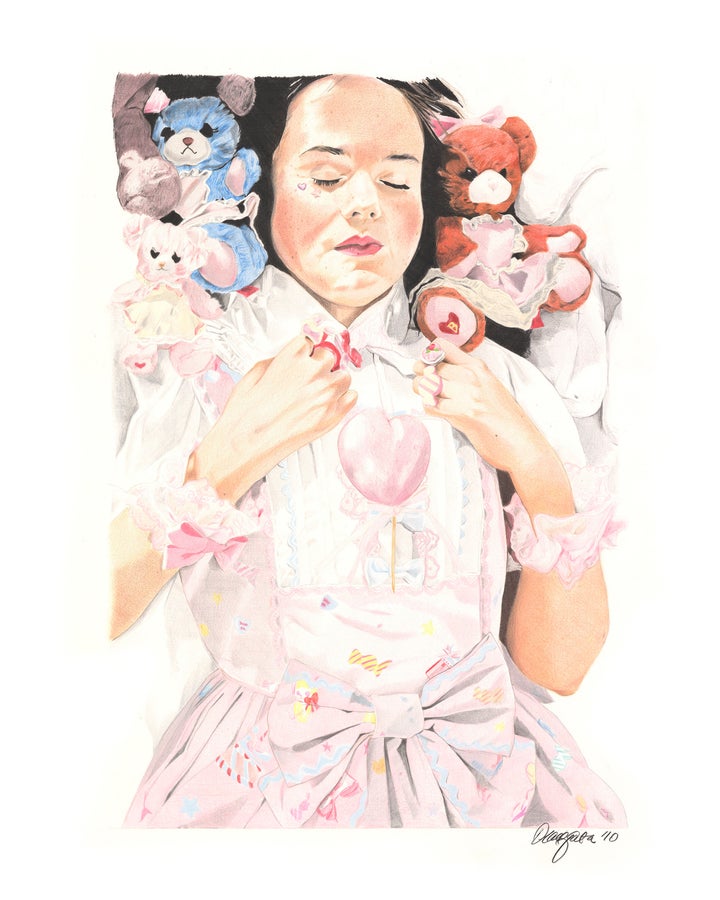 It's an art project for the digital age that could make Humbert Humbert blush.
But despite her disturbing, relevant subject matter, Gaeta doesn't seem to be inviting social critique. She romanticizes this precocious, naive sexuality with a straight series of pencil on archival Bristol board drawings that displays no analytical distance.
What do you think, readers? Are sexy photos a rite of passage in a young women's development? Is there a certain beauty there? Or is Gaeta's project riding the coat-tails of a controversial hot topic in an inappropriate way? Also... when will we ever stop making the pouty face? It is not a good look.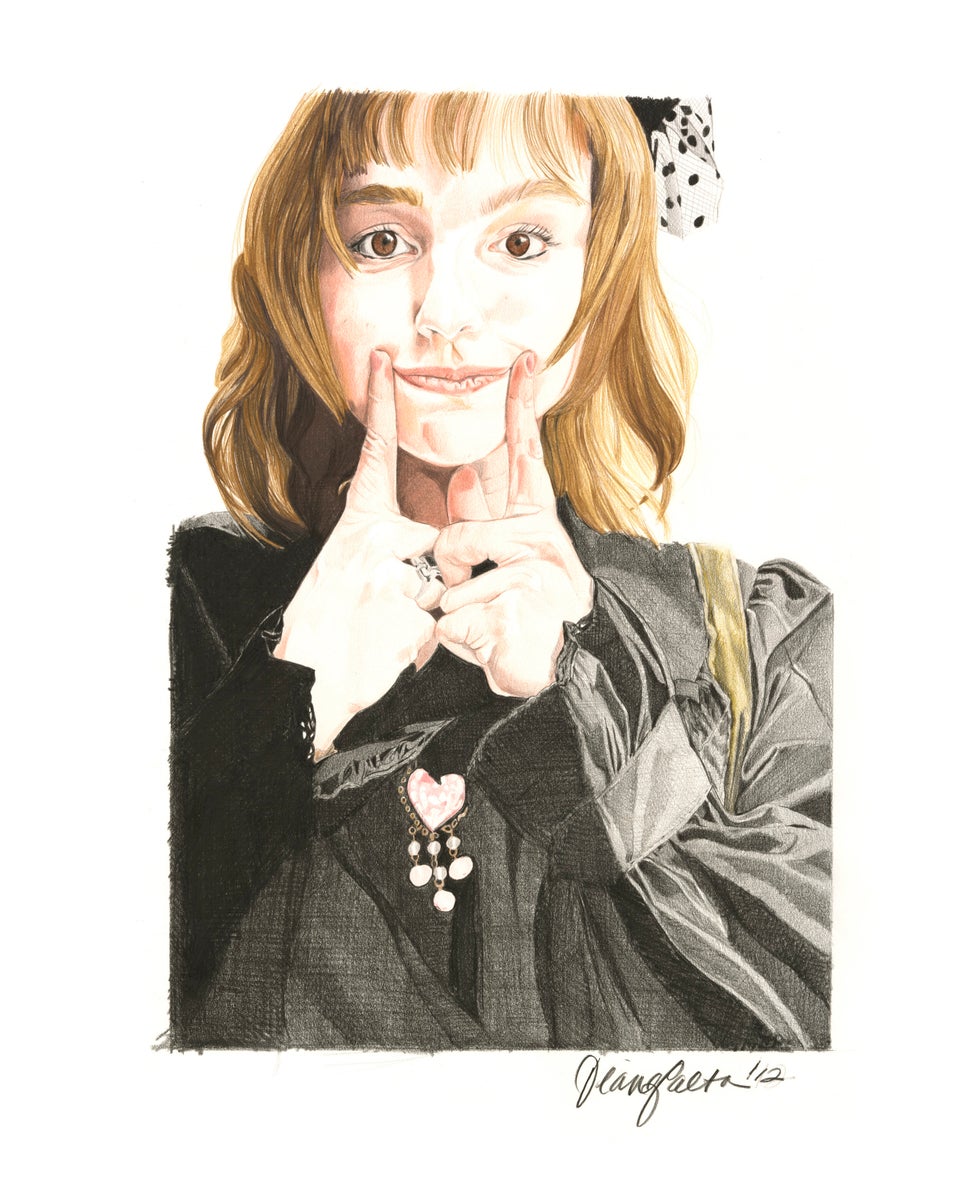 Lolitas
Related
Popular in the Community