WASHINGTON ― Sen. Dianne Feinstein (D-Calif.) said Friday that President Donald Trump's comments about African nations being "shithole countries" are "beneath the dignity of the presidency," and if he can't take his job seriously, he shouldn't have it.
"If the president can't control himself and lead this country with the authority, dignity and leadership it requires, then he shouldn't be the president," she said in a scathing statement. "There's no room for racism in the Oval Office."
Feinstein, the top Democrat on the Senate Judiciary Committee, said people need to be clear about what Trump was really saying when, during a Thursday meeting with senators, he rejected their idea of cutting the visa lottery in half and allotting the rest to underrepresented countries in Africa and nations like Haiti that have temporary protective status. That designation lets people stay in the U.S. after natural disasters or other crises in their home nations.
Trump reportedly said no to that proposal, referred to African nations as "shithole countries," asked why the United States needs any more Haitians, and then said people from Norway would be more welcome.
"The president's expressed desire to see more immigrants from countries like Norway must be called out for what it is: an effort to set this country back generations by promoting a homogenous, white society," Feinstein said. "We all need to stop pretending that there are no consequences when the most powerful person in the world espouses racist views and gives a wink and a nod to the darkest elements in our society."
But Trump on Friday insisted the reports were inaccurate. He denied that he criticized Haiti, but said nothing about his reported comments on Africa.
Republicans on Capitol Hill have overwhelmingly stayed silent in response to Trump's comments. Senate Majority Leader Mitch McConnell (R-Ky.) had said nothing as of Friday afternoon, and his office did not respond to requests for comment. The office of House Speaker Paul Ryan (R-Wis.) also did not respond to requests for comment.
Ryan was asked directly about the president's remarks in a Friday interview. He offered only a light rebuke.
"Very unfortunate, unhelpful," Ryan said at a University of Wisconsin-Milwaukee event, adding that Trump's comments reminded him of the oppression his Irish family once faced.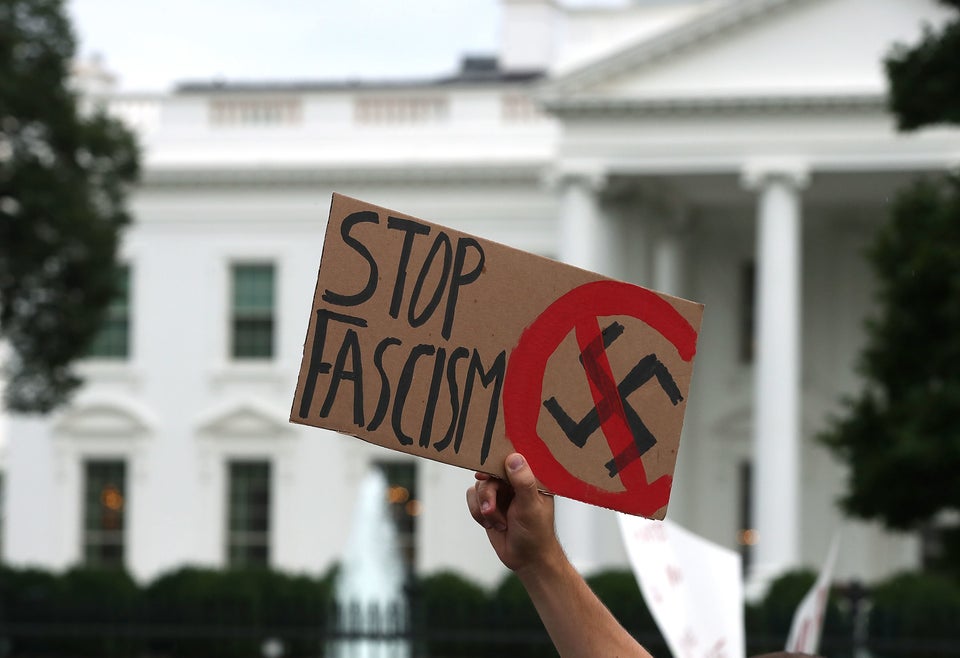 Anti-Hate Protests Against Trump