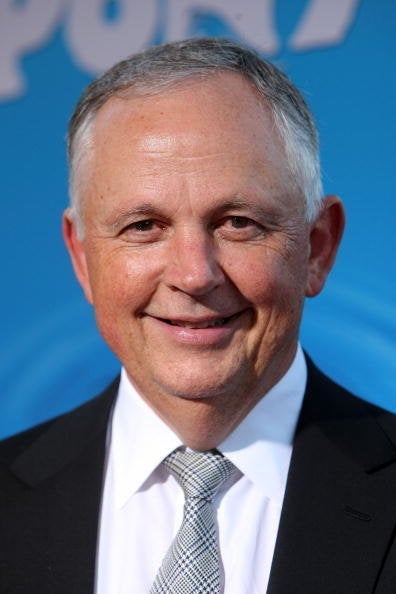 Dick Cook, the chairman of Walt Disney Studios, is stepping down. Cook had been head of the studio since 2002.
An industry source has told the Huffington Post that "this will be a very unpopular decision. He's a beloved figure."
Cook's official statement:
I am stepping down from my role as chairman of The Walt Disney Studios, effective immediately. I have loved every minute of my 38 years that I have worked at Disney...from the beginning as a ride operator on Disneyland's steam train and monorail to my position as chairman of The Walt Disney Studios. To wrap up my Disney experience in a neatly bundled statement is close to impossible. But what I will say is, during my time at the Studio, we have achieved many industry and Company milestones. Our talent roster is simply the best in the business. I believe our slate of upcoming motion pictures is the best in our history. But most of all, I love the people, my colleagues, my teammates, who are the most talented, dedicated and loyal folks in the world. I know that I leave the Studio in their exceptional hands.

I have been contemplating this for some time now and feel it's the right time for me to move on to new adventures...and in the words of one of my baseball heroes, Yogi Berra, "If you come to a fork in the road, take it."

And here is the official statement from the President and CEO of Disney Robert Iger.
"Throughout his distinguished 38-year Disney career, Dick Cook's outstanding creative instincts and incomparable showmanship have truly enriched this company and significantly impacted Disney's great legacy," said Disney CEO Bob Iger. "We thank Dick for his tremendous passion for Disney, and his many accomplishments and contributions to The Walt Disney Studios, including a very promising upcoming film slate. On behalf of everyone at Disney, we wish him the best with all the future has to offer."
Related
Popular in the Community