Whether in Oklahoma or Dhaka, emergencies test the fabric of the community and attest to the importance of citizen engagement. From risk assessment and public awareness, to early warning systems and trained volunteer responders, to mitigation and inclusion in recovery planning, a comprehensive approach to disaster management is essential. In cities with large urban poor populations, planning not only mitigates potential financial and human losses, it also provides a baseline measurement of what survival means for a community. The process of designing emergency preparedness, response, and recovery for informal or marginalized groups is a form of inclusion, which can be leveraged and broadened. The urgency demanded by disaster response operations also mirrors the urgency of responding to the conditions of daily disaster and chronic catastrophe that exist in these communities. Read on to see five innovative approaches to disaster relief in Nairobi, Mumbai, Jakarta, Mexico City, and Rio de Janeiro.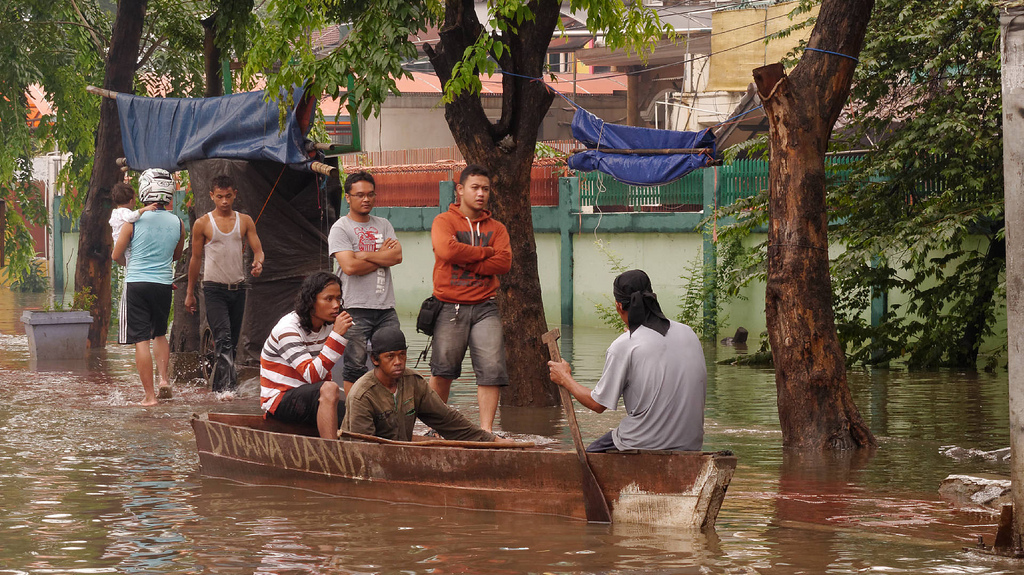 In Jakarta, flood preparedness is crucial, and can be achieved by understanding the risks, preparing, and improving the early warning systems. To this end, an Indonesian university has created the "Program for Hydro-Meteorological Disaster Mitigation in Secondary Cities in Asia" (PROMISE). The goal of PROMISE Indonesia is to reduce the vulnerability of urban communities through enhanced preparedness and through the mitigation of hydro-meteorological disasters. PROMISE has developed a common understanding of the flood disaster risks in Jakarta, raised public awareness, built community preparedness, and created locally adapted early warning systems.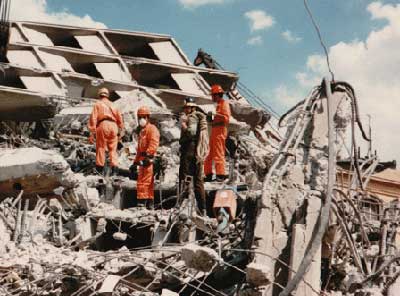 Civil society organizations in Mexico City are instrumental in both the mitigation before, and the relief work after a natural disaster. A great example is the Topos ("the Moles"), a professional rescue team that has helped rescue disaster victims in Mexico and around the world ever since the earthquake of 1985. However, there is a lack of risk prevention culture within Mexican society, so the city is not prepared for another disaster like the one in 1985. It is crucial to emphasize public awareness to diminish the impact of the next natural disaster.
In Nairobi, severely overcrowded informal settlements inhabited by more than half of the city's population are extremely vulnerable to landslides, fires, flooding, and structural collapses. The Kenya Red Cross acts as an auxiliary of the government in disaster risk reduction and emergency response, and works by providing training and support to local volunteers. The organization also runs an SMS and Twitter monitoring system that enables residents to add information about accidents and emergencies and to alert the relevant response units.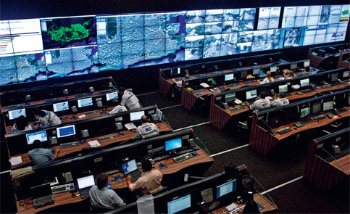 In order to coordinate citywide disaster prevention, information, and relief efforts, Rio de Janeiro's municipal government has implemented an initiative called the "Operations Center." This ambitious project integrates 30 public bodies involved in the city's strategic management, in order to avoid the duplication of efforts and uncoordinated interventions. The Operations Center's impressive technological devices and information systems allow the center to post up-to-date details on their website about weather conditions, potential emergencies, airport activity, and transit status.
With a high population density and nearly 60 percent of the metropolis in informal settlements, Mumbai faces potential disaster from cyclones, floods, and earthquakes. Following the damage, human tragedy, and economic loss of the 2005 floods, the municipal government devised a comprehensive and strategic Disaster Risk Management Plan. Its participatory approach involving over 100 organizations and its breadth of risk management coverage has caused the plan to stand out as a model for other cities around the world. However, the move from planning to implementation is often slow and difficult, and this initiative is no exception, as it is only 60 percent complete but costs to the city have already tripled.
As these innovative examples from cities in the Global South show, disaster management can be improved through greater awareness and mitigation of risks, including proper slum upgrading, the implementation of more quick-response and inclusive disaster response tools, and greater coordination between municipals, locals and emergency relief groups. Join us on URB.im, the community for just and inclusive cities, to read more about disaster relief and the urban poor.
Calling all HuffPost superfans!
Sign up for membership to become a founding member and help shape HuffPost's next chapter