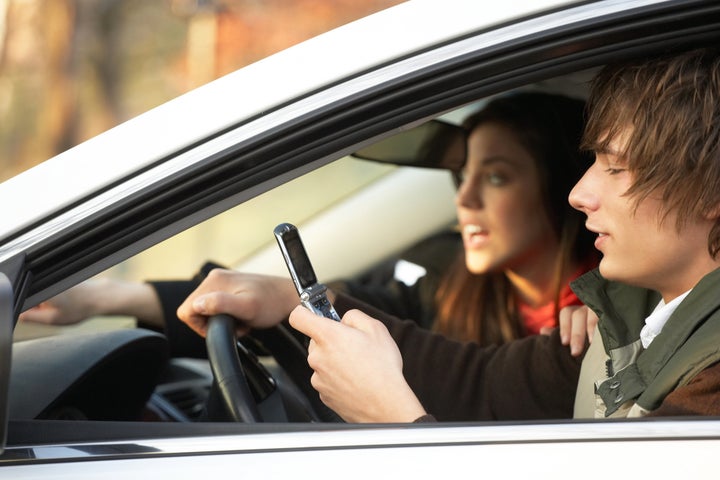 Have you ever picked up your cellphone to talk, text or look up directions while driving through New Braunfels? If so, you are not alone in this dangerous behavior. In fact, an increasing number of people in Texas are engaging in distracted driving behaviors, according to a recent article in the Insurance Journal.
Distracted driving in Texas does not occur without consequences. "The number of vehicle crashes in Texas involving both injuries and fatalities continued an unfortunate trend of increases over past years," the article explains. In addition, the Insurance Council of Texas (ICT) has emphasized that distracted driving is one of the primary factors in these dangerous collisions.
How Harmful Is Distracted Driving?
In 2014 alone, 3,179 people died as a result of distracted driving accidents, and an additional 431,000 suffered serious injuries, based on data from the National Highway Traffic Safety Administration (NHTSA).
The ICT points out that "a driver is 23 times more likely to be involved in a traffic accident if texting on the phone." In fact, an average of eight people die every day simply because someone was distracted while they were behind the wheel.
If you think hands-free devices are the answer, think again. The Insurance Journal article suggests that any kind of talking on the phone can result in deadly distractions. Although numerous areas in Texas have banned cellphone use for drivers, distracted driving in Texas continues to cost lives and result in serious, life-threatening injuries.
Texas Department Of Transportation Launches Education Campaign
What is our state doing about the high rate of distracted driving accidents? According to a local NBC News report, the Texas Department of Transportation (TxDOT) has launched an educational campaign known as "Talk. Text. Crash." It aims to warn drivers about the serious risks of distracted driving and to urge all drivers — college students in particular — to avoid any kind of cellphone use while they are behind the wheel of an automobile.
The TxDOT website provides additional information about the campaign, noting that more than 100,000 accidents in Texas result from distracted driving every year, and Texans need to learn the risks of distracted driving in order to prevent serious car accidents.
Last year, 38 percent of drivers in Texas admitted that they talk on their phone while driving, and more than 21 percent admitted to reading or sending texts, or reading emails, while driving. TxDOT emphasizes that distracted driving comes in many forms, including:
Checking your email

Sending or reading text messages

Posting or reading social media updates

Eating or drinking

Programming a GPS

Adjusting the music
You can watch a Public Service Announcement for the TxDOT campaign here.
Simulating Distracted Driving Effects In Texas
What else is the state doing to help reduce the rate of distracted driving accidents? According to a report from a local ABC News station, in addition to the TxDOT campaign, the state is using Simulated Impaired Driving Experience go-karts. In short, they are go-karts that are specifically "designed to help drivers experience first-hand the potentially deadly consequences of delayed reaction on their driving skills."
These go-karts could be particularly helpful for demonstrating the serious dangers of distracted driving to teens and other young adult drivers.