When Angie Blumberg and Jayce Conway were planning their wedding, they wanted their dog to be a part of the celebration. Little did they know that he would steal the show, making their wedding photo an internet sensation.
The dog, Boone, was just supposed to be the best man at the wedding, held July 28 in Big Sky, Montana, Conway told "Today."
"He's a really well-trained dog," Conway said. "I planned for him to stand between me and my brother."
Boone stuck with the plan until he saw Blumberg walking down the aisle, Conway said. Then the Labrador retriever walked over to the bride to say hello.
"Somewhere during the opening prayer," Conway told St. Louis TV station KSDK, "Boone got a little bored and decided to roll around in front of everyone."
The moment was captured by photographer Chris Davis and after it was posted on social media, the image went viral.
The couple, who grew up in Freeburg, Illinois, went camping in Utah after their wedding and were out of cell phone range for a while. So they weren't initially aware of the sensation their photobombing dog had caused.
Asked how Boone would respond if he knew he was famous, Conway said: "He'd be fine with it. He's always been the life of the party."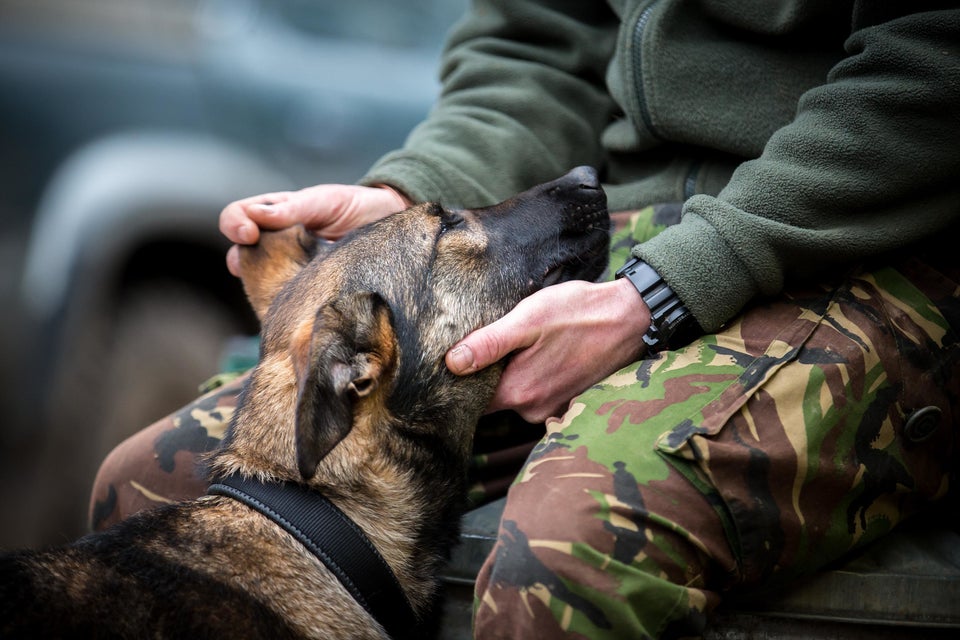 Dog Photographer Of The Year Awards 2018