Well guess what, lovers of the weird and cute; your dog can get into this kind of shape without a passport. Yes, geometrically inclined canines are stateside, too.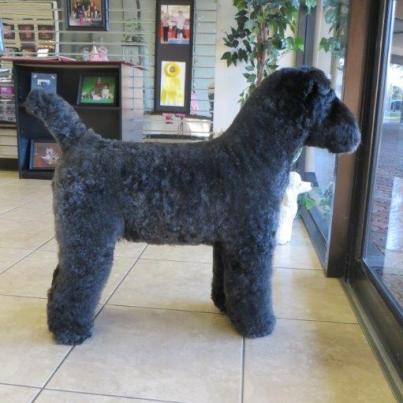 Photo: Suzanne Grande/Poodle Penthouse
Grande, who specializes in Asian-style grooming, tells The Huffington Post that she hasn't yet been asked by any of her customers to trim their pooches thusly, but "I'd be happy to do one" -- especially on a markedly fluffy pup, like a bichon frise.
Indeed, it isn't yet common to find a dog with a square head like this in the United States. HuffPost recently called dog salons all over the country to find out if the so-called "box cut" had yet been requested.
A typical response: "Not at all," says Amanda Segal, who answered the phone at Happy Paws Unleashed, a pet salon based in Topsham, Maine.
Segal says that the "weirdest grooming request" Happy Paws normally gets is for a dog's nails to be painted -- and even then, it's usually pink or red.
"We're not too crazy here in Maine," she explains.
Olga Zabelinskaya is used to quirkier requests. In fact she travels the world looking for new styles to bring home to her salon in New Jersey.
Like this dog named Pawpawrizza, whose coat has been dyed bright pink -- nontoxic, she promises -- and who has been affixed with gloriously long matching false eyelashes, which Zabelinskaya assures are also perfectly safe.
But even with Zabelinskaya's avant-garde sensibilities -- she is publisher of a magazine called Modern Styles Around the World -- she says there's a good reason to be bearish on square-headed dogs.
Namely, that they are "not practical," Zabelinskaya says. These 'dos are mostly a don't because they require a lot of gels and other products to stay in place -- without all that upkeep, "in a couple of days, they're going to look like a mess."
The more subdued -- and easier to maintain -- circle cut, which Zabelinskaya says is very popular in Japan (unlike the square, which is rare even there), hasn't really migrated to these shores, either.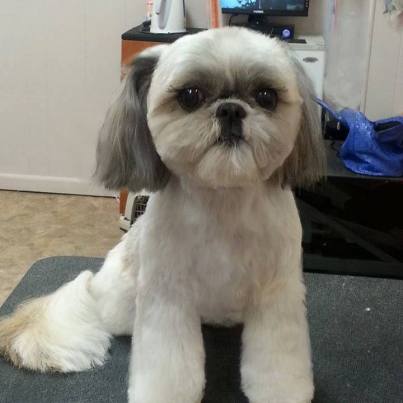 Photo: Olga Zabelinskaya/Elite Pet Spa & Boutique
"American customers are more conservative," she observes, adding that perhaps U.S. dog owners will warm to these round heads in a few years -- once Japanese consumers have moved on to the next trend.
"A dog cannot be ashamed of his style nor proud of it, either," she says. "What they like is the attention we shower on them during the cut and/or color process. But that's nothing compared to the attention they get when trotting out in public with an amazing new 'do."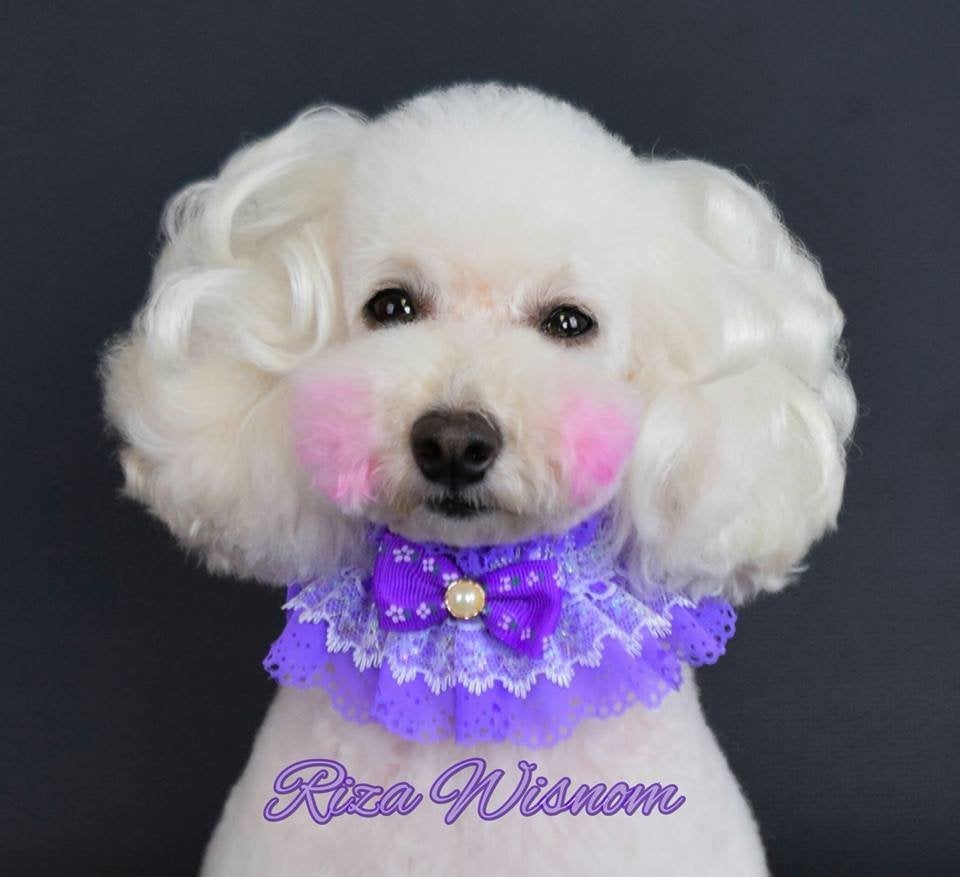 Dogs With Great Hairstyles
If you know a dog who has amazing style, please get in touch at arin.greenwood@huffingtonpost.com. Feel free to reach out with your other animal stories, too!
Popular in the Community