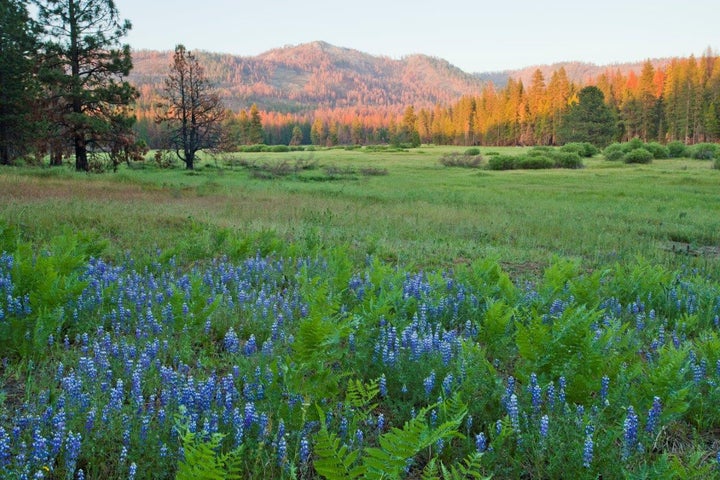 It was good to hear our new President-elect say this week that he will "honor the legacy of Theodore Roosevelt," one of our greatest environmentalists. Our public lands—the national parks and forests that President Roosevelt set aside for all of us to enjoy—have been called "America's best idea."
Another of Teddy Roosevelt's major accomplishments was the Antiquities Act, which he signed into law in 1906 and then used to protect the Grand Canyon from a mine that was proposed for the Colorado River. Roosevelt and later presidents have used the Antiquities Act to protect other places which became some of our greatest national parks, including Acadia in Maine, Zion in Utah, and Olympic in Washington.
We hope President-elect Trump communicates his support for public lands and conservation to a Congress which has done just the opposite in the last several weeks, failing to permanently reauthorize the Land and Water Conservation Fund—which for more than 50 years has been protecting national parks, forests, beaches and close-to-home recreation with overwhelming bipartisan support—and also threatening the unprecedented act of repealing national monuments created under the Antiquities Act.
The Land and Water Conservation Fund (LWCF) is one of America's most effective programs, and it is the kind of forward-looking program Teddy Roosevelt would have heartily endorsed. It uses the proceeds from the depletion of one public resource—oil and gas drilling in federally owned waters—and reinvests them to ensure outdoor recreation for all Americans. When the new Congress convenes next month, renewing the LWCF program should be high on its agenda. So should protecting national monuments. Congress and presidents of both parties have recognized that America's special places need to be protected for all of us and future generations, and laws like the Antiquities Act and LWCF are the best way to honor Roosevelt's legacy.
On Friday, news reports indicated that Trump will nominate Rep. Cathy McMorris Rodgers, R-Wash, to be Secretary of the Interior, the Cabinet agency which oversees most of America's public lands and iconic places. Teddy Roosevelt rightly recognized that saving our outdoor heritage for future generations was important, and if Trump intends to follow in Roosevelt's footsteps, he will make sure these special places are protected forever, not sold to the highest bidder. Given McMorris Rodgers' previous support for legislation that proposed the sale of our public lands, we will be vigilant in ensuring that a commitment to public lands is part of her vision for the Department of the Interior, and we will urge the Senate to do the same.
Protecting our parks and public lands is what American voters say they want. We saw this demonstrated again last month when voters in 79 counties and cities, from Brevard County in Florida to Grand County in Colorado, passed local measures to spend money for land and parks. That was true in communities carried by both Hillary Clinton and Donald Trump. When it comes to parks and land, there are no "red" or "blue" voters—only green voters.
If we are to come together and heal the national divide, an outcome wished for by the President-elect and Americans across the political spectrum, there is no better way than listening to the people and responding to what they care about. While conservation may not have been a top issue during the election, voters in a variety of places demonstrated how they felt about it on Election Day. When it comes to honoring and protecting our public lands, we truly do have common ground on which to stand and that should give us hope.
REAL LIFE. REAL NEWS. REAL VOICES.
Help us tell more of the stories that matter from voices that too often remain unheard.