Even more amazing: The man thinks it's a good thing.
Clayton Litten of Midlothian, Virginia, was sitting on his toilet recently looking at his newly tiled bathroom floor when he first saw the "Trump tile."
"This cannot be. There's no way," Litten told WTVR TV about that fateful moment when he saw the image — "clear as day."
Litten swears the tile shows Trump standing with arms folded.
"What are the odds?" Litten said. "One in a trillion?"
Comments like that might seem to trump logic, but take a closer look. Litten said he sees Trump's face on the upper left corner. Feel free to step all over it.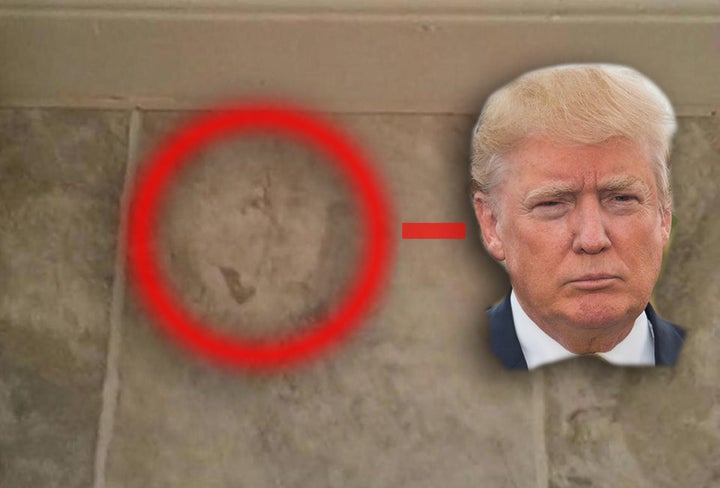 Litten swears he's not the only one who can see Trump in the tile. He said the people who installed the tile told him they saw Trump in the square piece as well.
Although Litten has reached out to the campaign to see if Trump would be willing to stop by and check out his bathroom.
"I have not yet heard from anyone yet," Litten said told WTVR TV.
The meeting would mean a lot to Litten, a lifelong Republican who is currently dying of lung cancer and has medical bills exceeding $20,000, according to a fundraising web page set up by his daughter.
People are seeing Donald Trump in weird places this week (and not just political office).
On Monday, Google engineer Matt Cutts was vacationing in San Sebastian, Spain, when he saw a deep-fried churro with frosting on top that looked like Trump.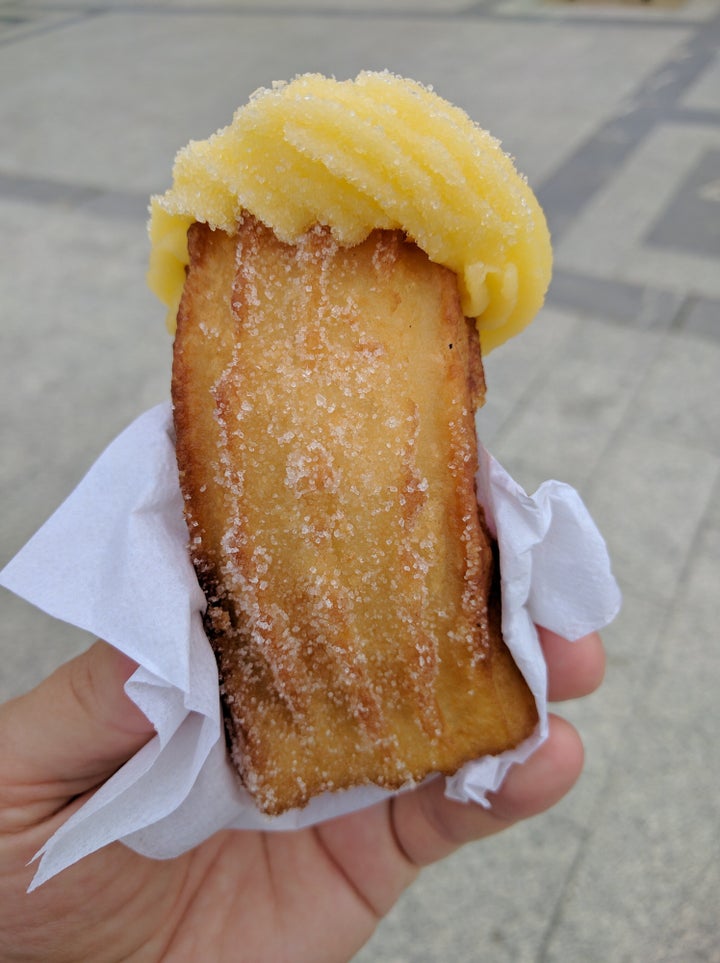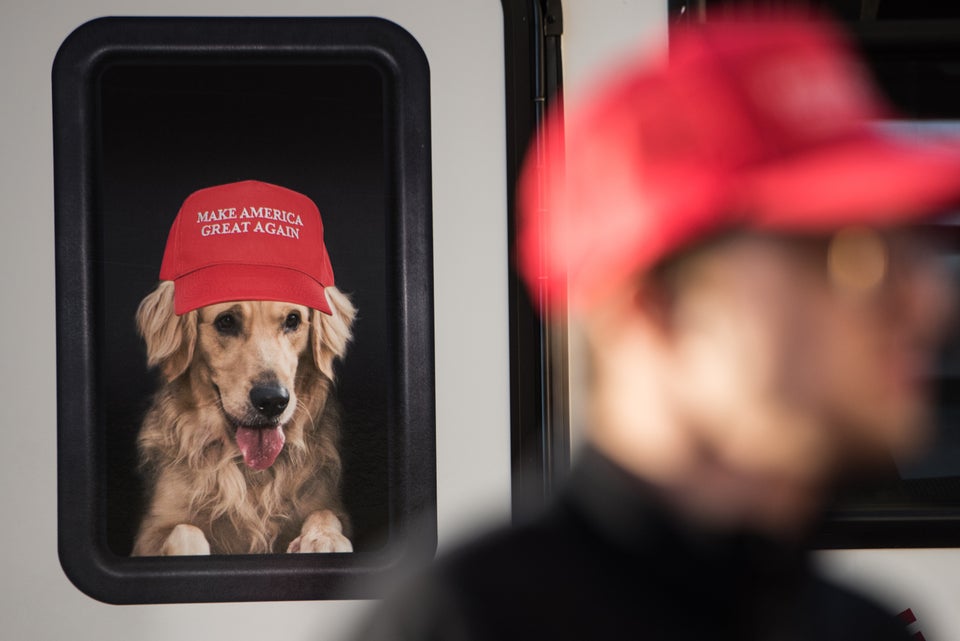 Dogald Trumps
Popular in the Community