The Pakistani government on Wednesday released a description of a phone call between Pakistani Prime Minister Nawaz Sharif and U.S. President-elect Donald Trump that gave global media and Trump-watchers a lot to chuckle about.
The combination of Trumpiness and Pakistani government grammar is irresistible. Per the information ministry, Trump called Sharif "a terrific guy" who he felt as if he had known "for long," said the country "is amazing with tremendous opportunities" and suggested he "would love to come to a fantastic country, fantastic place of fantastic people." 
But there's a darker aspect to this little episode.
Pakistani experts were quick to note that Islamabad's decision to release a transcript that differed from Trump's version essentially amounted to a cardinal sin in the age of Trump: enabling an attack on the future president's ego.
Consider the view of columnist Cyril Almeida:
By turning an opportunity to forge a bond into a punchline widely covered in the press ― including on CNN, which Trump seems to watch religiously ― Islamabad has already weakened its influence on the future Trump administration. Given the growing criticism of Pakistan on Capitol Hill this past year, less support in D.C. is especially bad for the country right now.
Mosharraf Zaidi, a Pakistani analyst, blamed the misstep on the "incompetence" of Pakistan's political leadership.
That's worrying in itself.
The Pakistani military has been calling the shots in the country for years under Sharif ― and for much of Pakistan's history before that ― despite the veneer of an elected prime minister and the army's clear inability to end terror groups' reach in the country. 
It's no secret that this has made it harder for civilian leaders and officials to get the experience they would need to truly be in charge. To some in the military, that seems like a nice added bonus that helps perpetuate the army line that "bloody civilians" cannot run a nuclear-armed state of 190 million people.
Wednesday's press release illustrates how bad the rot has gotten. It also shows how much Pakistan's future remains dependent on a military corps that has fostered the growth of Islamist militancy across Pakistan, Afghanistan and other parts of the region; deliberately worsened sectarian and ethnic divides in the country; and kept the country fixated on external threats, particularly traditional rival India, rather than internal progress.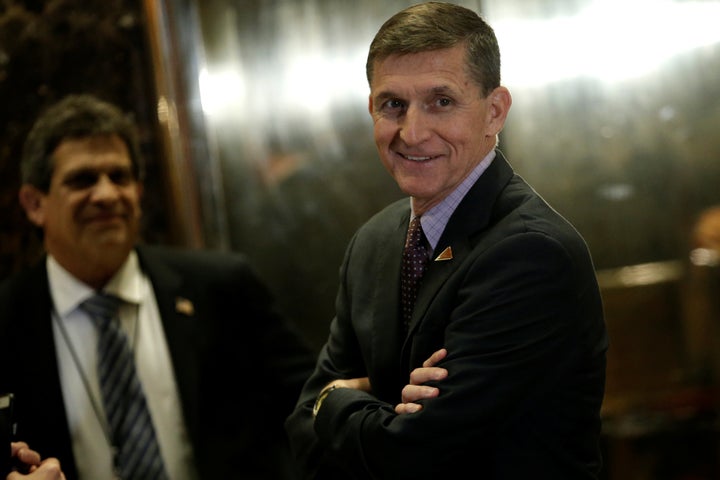 The president-elect's approach to the diplomatic drama offers little relief. Trump's team has not confirmed whether he used the phrasing the Pakistanis published. Its statement on the call is significantly different, describing a "strong working relationship in the future" and a personal relationship between Trump and Sharif.
It's puzzling that the statements suggest Trump is keen to connect with Sharif, a relatively low-profile prime minister whose administration has had little real impact. That raises the question of whether the inexperienced president-elect may have believed he was speaking with recently retired army chief Gen. Raheel Sharif, a towering figure who has many fans in the U.S. military.
But what's especially troubling here is that Trump, who has not been consulting the U.S. diplomatic or intelligence communities before talking to foreign leaders, may not be aware of the impact of what he's doing. Indians are already angry that Trump appeared to promise to visit Pakistan, and New Delhi is particularly nervous about U.S.-Pakistan ties right now because of high-profile attacks on Indian soldiers that it sees as enabled by Pakistan.
Trump likely doesn't want to end the U.S. effort to balance fairly strong relationships with both sides. He's been a strong proponent of India, one of the many developing economies where he is trying to make a buck, and actively courted Indian-American support.
Still, it's unclear whether he has given real thought to how to manage the region's tensions ― or whether he will simply attempt to muddle through with calls like this one.
His pick for national security adviser, Lt. Gen. Mike Flynn, wants to punish Pakistan for its links to radical militancy. One Trump backer of Indian origin recently said the incoming administration might go so far as to label Pakistan a state sponsor of terror. But some South Asia experts warn that such extreme steps could anger the Pakistanis and simply worsen the problem.
Policy debate and clarity, so far missing from the Trump transition, are key to making moments like this strange tango with a nuclear-armed frenemy less nerve-wracking.
UPDATE: 2:10 p.m. ― Pakistan's information ministry released a third, more traditional, description of the call on Thursday. The controversial statement from Wednesday remained on the ministry's site as well.
Calling all HuffPost superfans!
Sign up for membership to become a founding member and help shape HuffPost's next chapter
BEFORE YOU GO