Donald Trump seems to think mental illness is one giant joke that can be summed up in 140 characters or less.
A resurfaced tweet from 2012 by the Republican presidential nominee is making its rounds again on Twitter ― and for a good reason. The post is the perfect example of just how wrong the candidate is when it comes to mental health:
Here's a message for Trump: Neglecting your psychological wellbeing is nothing to brag about.
Professional treatment ― like seeing a psychiatrist ― is one of the most effective ways to manage mental health disorders and excessive stress. (We won't even get into why hitting "sleazebags back" isn't a healthy way to deal with anything. That should speak for itself.)
Trump's history of insulting mental illness
Of course, this tweet is hardly the most offensive thing Trump has said about mental illness. He's also been spewing ignorance on Twitter during this entire election season by using derogatory mental health terms and using mental health as an insult to discredit critics:
Why it matters
Trump's comments are a prime example of why mental health stigma still exists. They promote the idea that mental health is some sort of flaw when in reality it's hardly in a person's control. These negative perceptions can be incredibly dangerous: Research shows that stigma often prevents people with mental health issues from reaching out for help or seeking treatment.
We know we shouldn't be surprised by anything that comes out of Trump's mouth ― or Twitter fingers ― at this point, but desensitization could lead to complacency. We need to be shocked, infuriated and disgusted because it will compel us to take action.
Approximately one in five American adults will experience a mental health issue in a given year. That's an overwhelming number of individuals who live and work in this country, most of whom live happy and productive lives with the right treatment.
Can we really afford to have a president that alienates such a large group of people? Answer: Absolutely not.
Related
Before You Go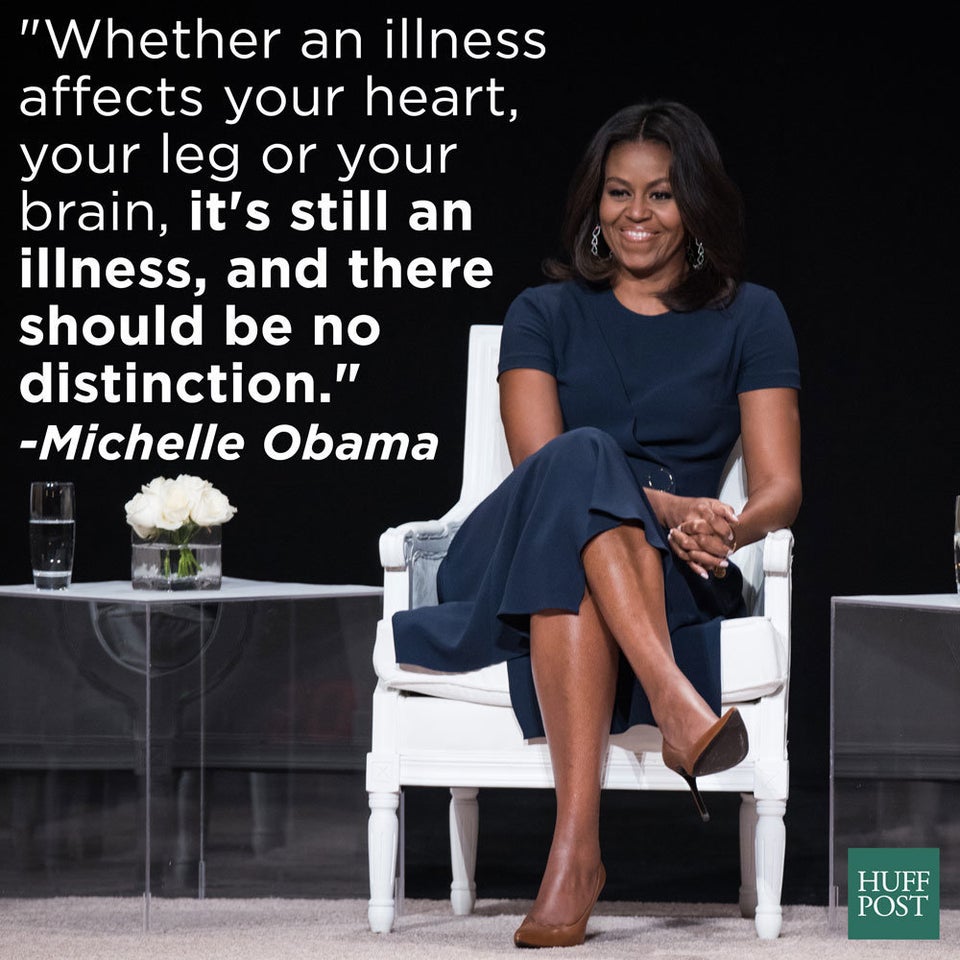 Celebrities On The Importance Of Mental Health