Windy City native Donna Lebano may just be the biggest Chicago Blackhawks fan.
The eight months pregnant Hawks fan was going into labor.
Rather than naming the newborn after one of Chicago's players, Lebano and her husband Charles instead settled on a moniker not on the Blackhawks roster — at least not yet.
"We want him to be the first Owen Michael on the Blackhawks, ever," Lebano said in a bedside interview with WGN (embedded). "We're sticking with the nickname Hossa," the new mom added, referring to the Chicago right-winger Marian Hossa.
Lebano said her husband was home with their elder child when she and her sisters enjoyed a "girl's night out" at the game, and with a month to go in her pregnancy, Lebano told WGN she didn't expect she'd go into labor that night.
"Nothing like an exciting Hawks game to induce labor," said Lebano's siter Barb Wilczek.
"We're doing fantastic and we think of Owen as Hossa's hat trick. Two goals in a playoff game and a baby delivered moments after getting to the hospital is an epic hat trick," Lebano said to ABC.
Related
Before You Go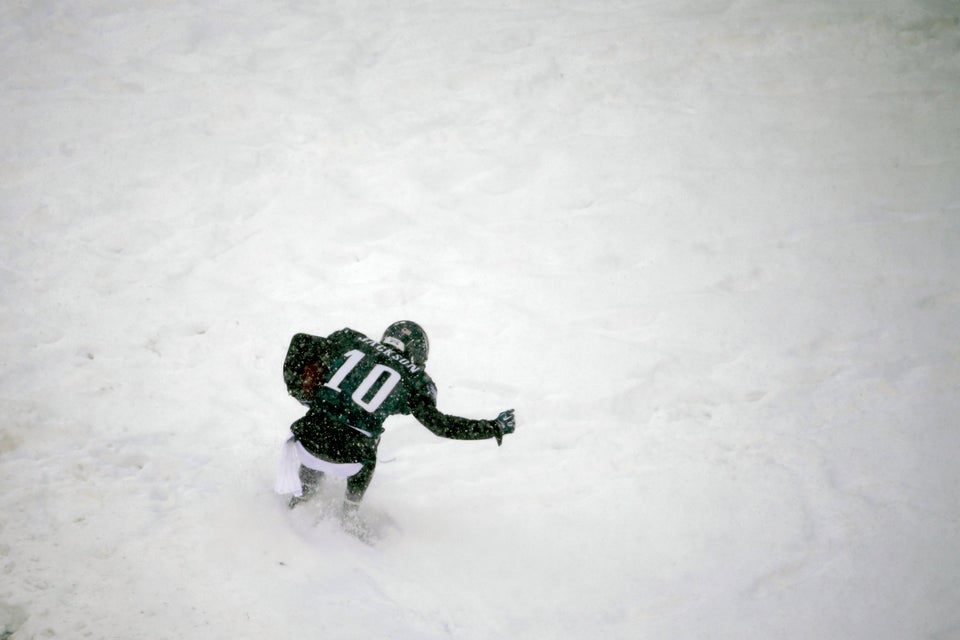 Best 2013 Sports Photos
Popular in the Community