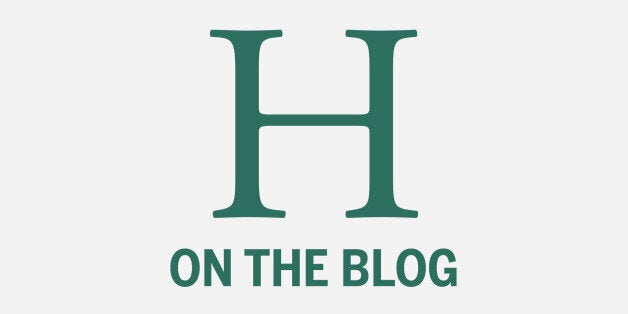 What do Donna Summer classics like Bad Girls, I Feel Love and MacArthur Park have to do with 90s horror movies like Scream and I Know What You Did Last Summer? Well, for the hilarious new musical mashup, I Totally Know What You Did Last Donna Summer, which makes its world premiere at Silver Lake's Cavern Club, the blend is delicious.
Poster design by Christie Scanlan
From writer/director Dane Whitlock, the man who created the recent tender-hearted musical stage parodies Are You There God, It's Me Karen Carpenter and Prairie-oke, I Totally Know What You Did Last Donna Summer is a rapid-fire ride through four decades of pop culture references (including Scooby Doo, Rosemary's Baby, Nightmare On Elm Street) pureed into one crazy stew. The colorful choreography by Joseph Corella (no stranger to Cavern Club musicals) adds a special magic that would've made the legendary Ms. Summer proud.
The talented ensemble includes Libby Baker, Sydney Blair, Frances Chewning, Joe Donahoe, Drew Droege, Matt Herrmann, Erik Scott Romney, Mark Rowe, and Amy Procacci who cowrote with Whitlock.
Droege, who brought down the very same house only a month ago in The Homecoming Queen's Got A Musical makes a showstopping return as Windy Storms, a character inspired by Scream's reporter Gail Weathers (Courteney Cox). However in Droege's hands, Ms. Storms is a wholly new, twisted, comic creation who would've pounded Cox's newsgirl into the ground.
Drew Droege as Windy Storms, local news reporter (Photo by Vickie Mendoza)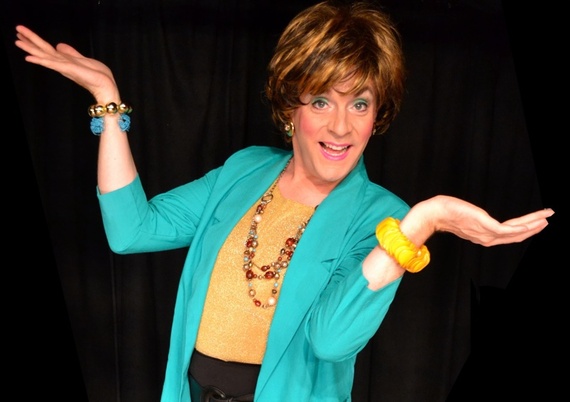 Windy Storms is a big fish news lady in a small town - I'm thinking Tampa. I'm also thinking Ms. Storms probably watched a lot of Knots Landing, admired Linda Dano, and is like a lost Nora Dunn character from the 80s. I'm from a small town outside of Charlotte, and I used to love the local 1980s women newscasters with their hyper-crazy makeup, boxy colorful clothes, chopped two-toned haircuts. They were local celebrities. It was a time that women in the news media were Murphy Brown-ish, Geraldine Ferraro-ish. Maybe because there were so few women in the field, they adopted this toughness, and they ended up seeming so very masculine and androgynous.
Image by Vickie Mendoza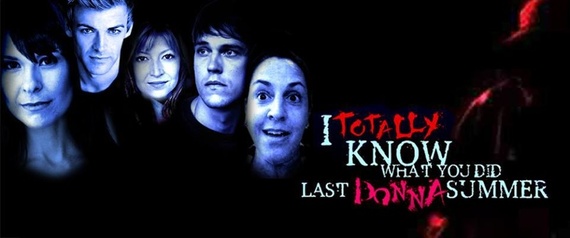 The energy and enthusiasm of The Cavern Club is unlike anything else in the city. For those unfamiliar with this subterranean garden of kitschy delights, do yourself a favor and check out any one of their unique shows. Where else will you see a mad ghoulish killer chasing screaming teens to a strobe lit I Feel Love? - nowhere.
Castmember Matt Herrmann says,
It's an absolute blast to be in this show. I wasn't sure at first how it was going to turn out because it's 90s movies, with 70s music, and set in the 80s, but it actually makes perfect sense.
I Totally Know What You Did Last Donna Summer runs evenings on Saturdays and Sundays til May 24th. Tickets available at: http://www.brownpapertickets.com/event/595149
For more info on The Cavern Club, check out: http://www.cavernclubtheater.com/
Photo by Vickie Mendoza (note the "sweet green icing flowing down" from the cake that someone left out in the rain...oh yes)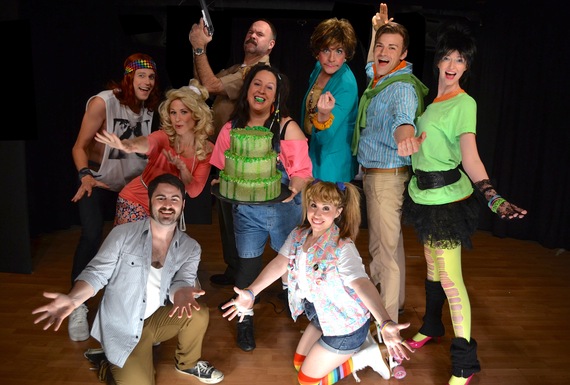 Calling all HuffPost superfans!
Sign up for membership to become a founding member and help shape HuffPost's next chapter