... or at least that's what they'd tell you at Pigeon Door Luxury Glamping. A U.K. family concocted the classy "camping" experience when it realized it was too hard to find a vacation spot that fit the family's needs: mainly, the family's two Great Danes. So they purchased an authentic double-decker bus (like the kind you've seen giving tours) on eBay for about $3,800 (U.S.) and renovated it themselves, naming her Betsy Blue.
Though the family sometimes uses Betsy for staycations of their own, she's almost always available for travelers to rent. And boy, does she take tiny-house living to the next level:
Meet Betsy, a double-decker bus turned inn. She's parked in a field on the English countryside, near the little village of Ryton.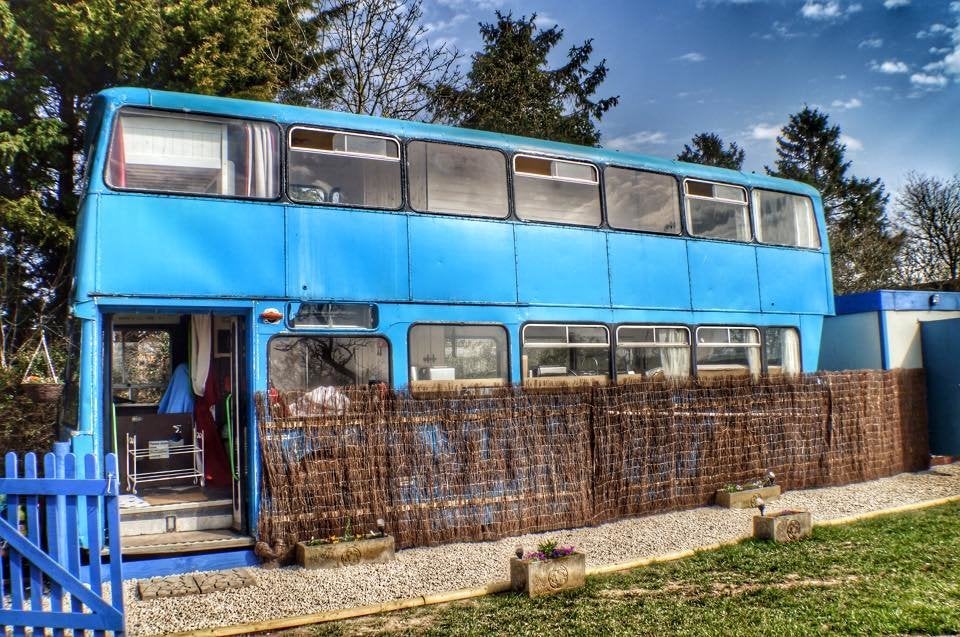 Outside, Betsy looks like a typical tour bus...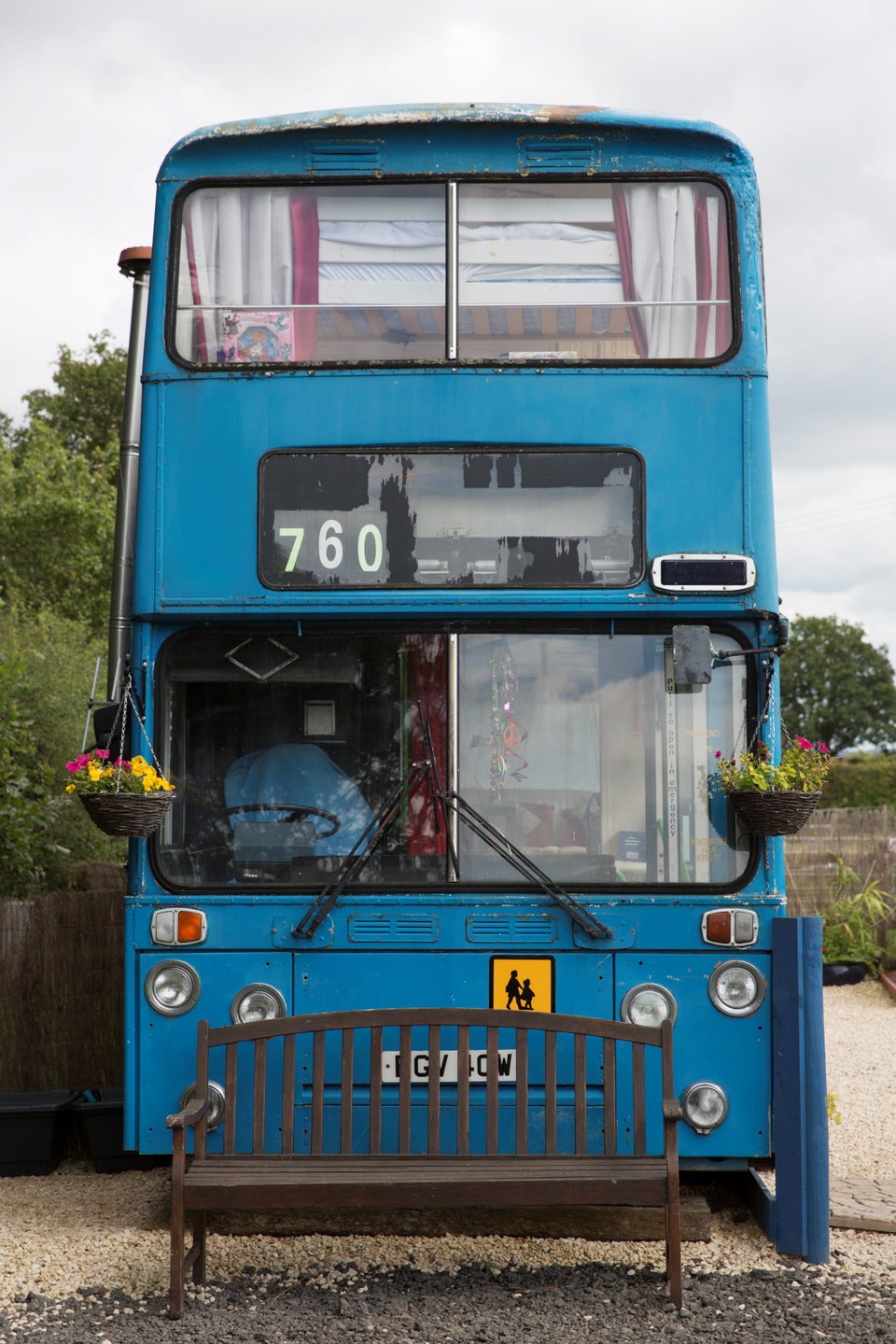 ...but inside, she is a homey classic with a kitchen, living space and TV area on the first floor.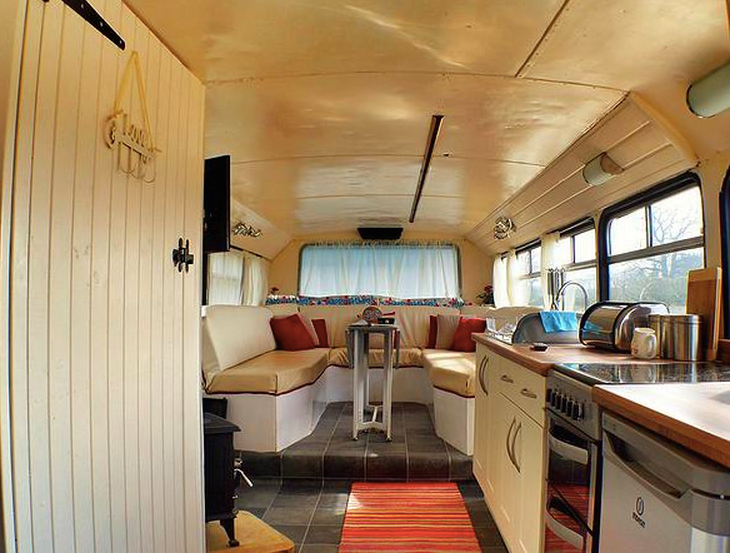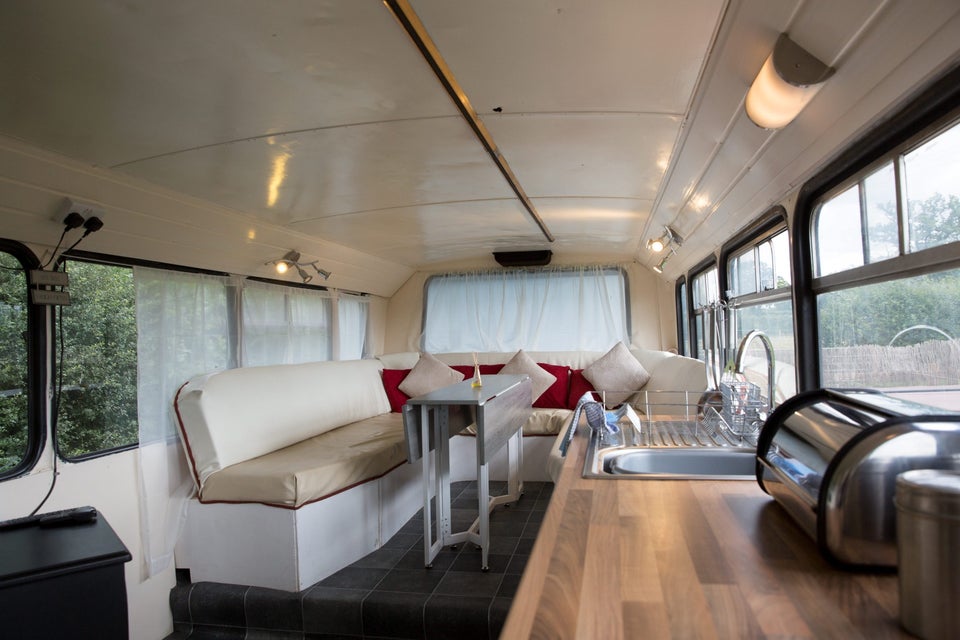 Guests find Betsy's kitchen stocked with fresh milk and coffee upon arrival, so they can wake up and cook breakfast with views of the charming Stretton Hills.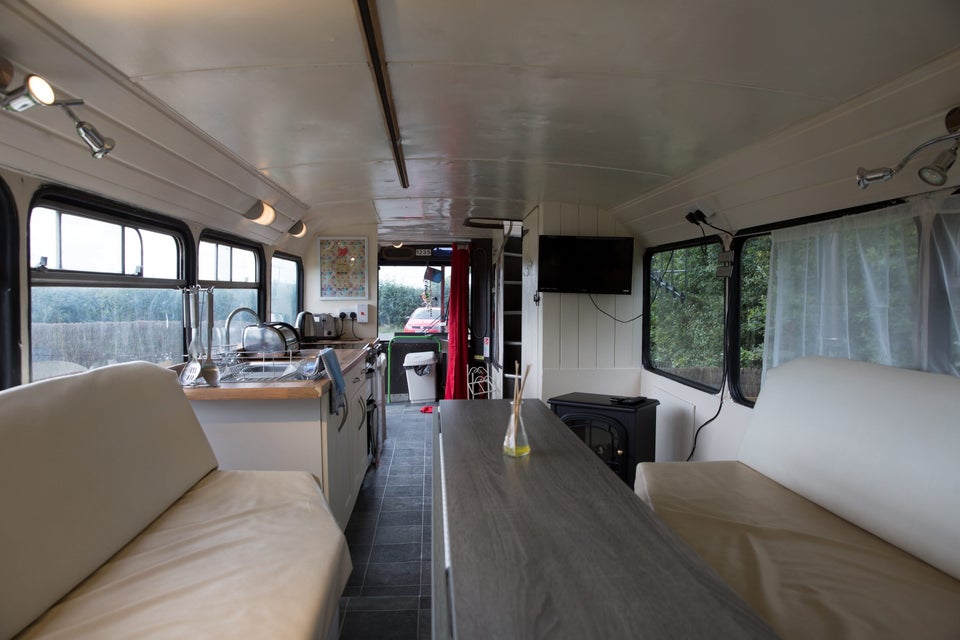 Cruise upstairs, and you'll find three full bedrooms, which sleep five people total. "Betsy feels roomy," owner Lisa-Jane Powis told The Huffington Post. "Nobody can believe the amount of space."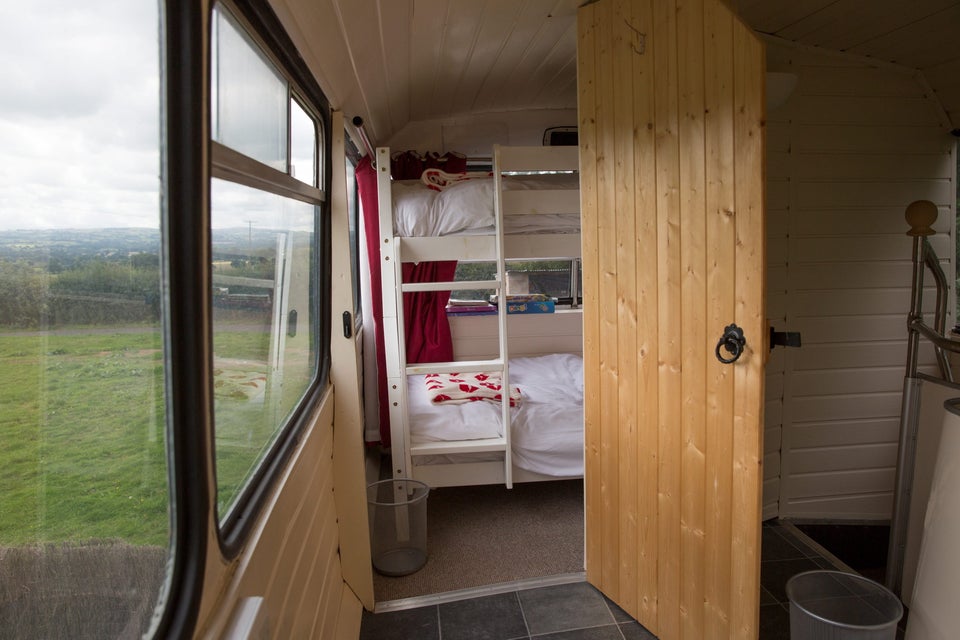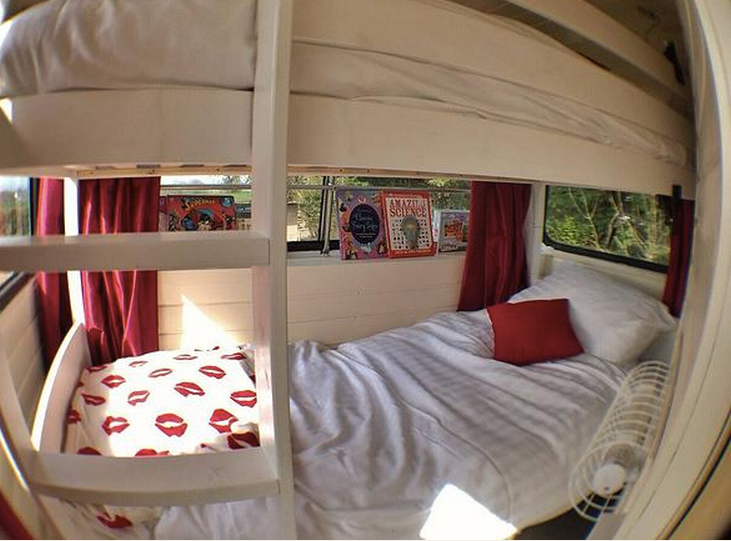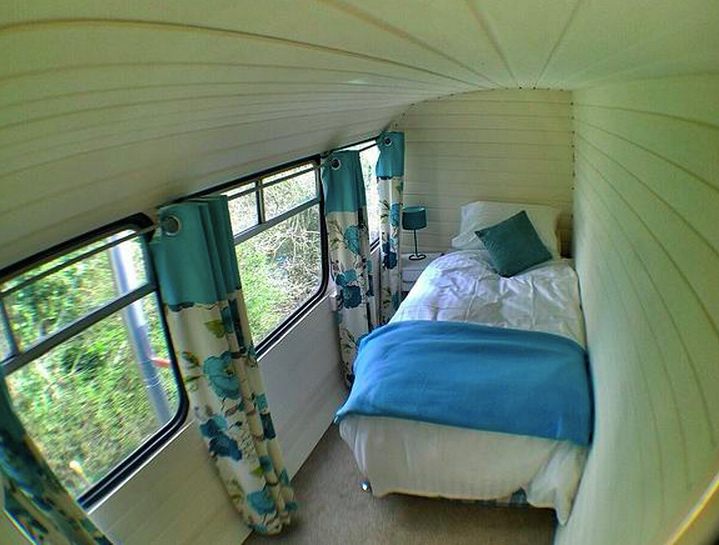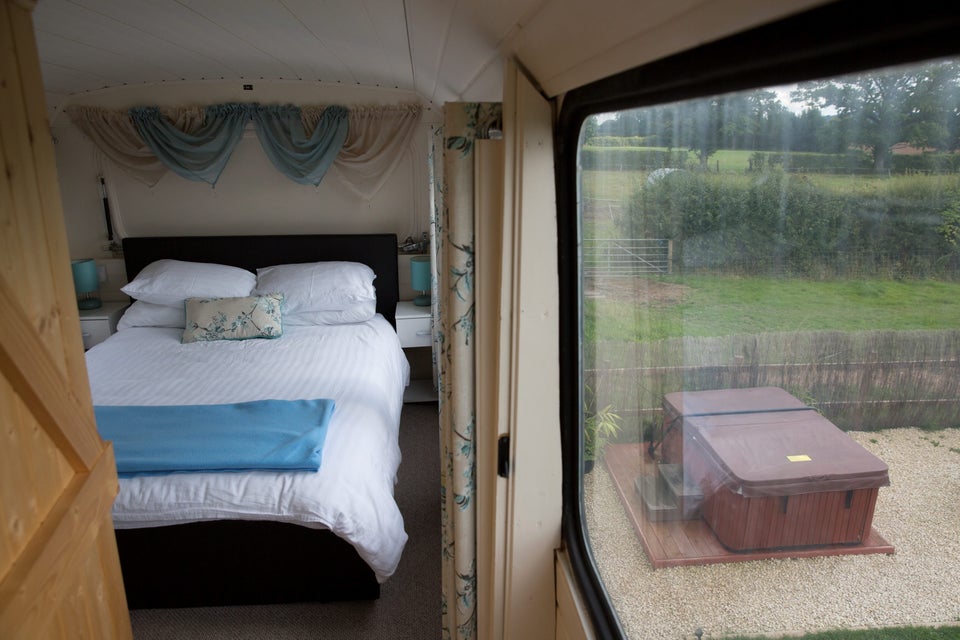 Hark! Did you notice Betsy's outdoor hot tub and private garden patio, which are located out back?! "Our favorite thing to do is sit out in the hot tub, looking up at the stars," Powis said. "It's really lovely."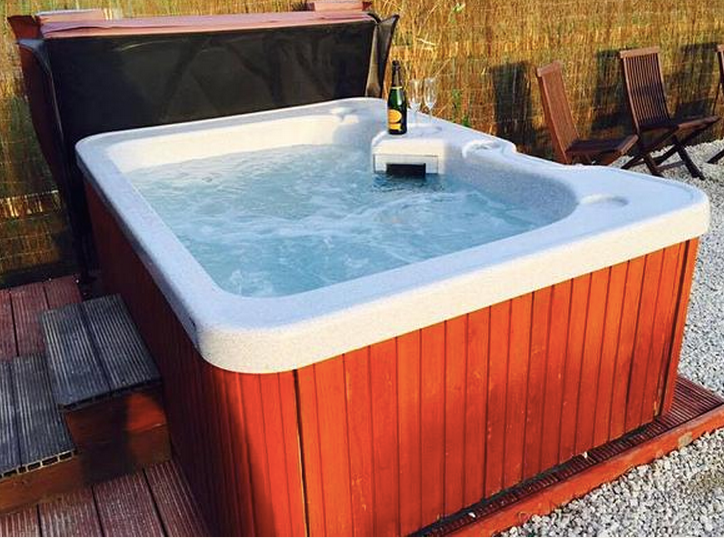 Visitors can rent Betsy by the night for around $160 to $190 for up to two people, depending on the season. There's a small cost for additional guests, and dogs stay free. The surrounding area offers chances to horseback ride, golf, visit the local pub or vintage shop. Nearby, in the town of Shrewsbury, you'll find medieval streets, tiny shops, an historic abbey, a museum and music hall. You can also order takeout straight to the bus, because who would want to leave such a gorgeous vehicle?!
If you're looking to make your tiny-home stay even more permanent, you might consider building one yourself ...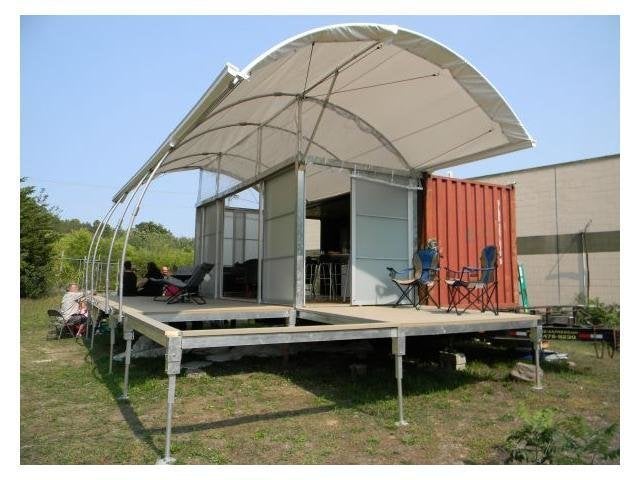 Tiny Houses
Related