"I didn't have postpartum the first time, so I didn't understand it because I was like, 'I feel great!'" she recalled. "The second time, I was like, 'Oh, whoa, I see what people talk about now. I understand.' It's a different type of overwhelming with the second. I really got under the cloud."
The actress, who is mom to 3-year-old Olive and 18-month-old Frankie with husband Will Kopelman, added that the experience was "short-lived, probably six months."
In the interview, Barrymore also said she felt "overwhelmed" by the work/family balancing act. "I just got right on the idea of, where do I need to be the most? Fifty-fifty would be ideal but life doesn't work like that. Life is messy," she said.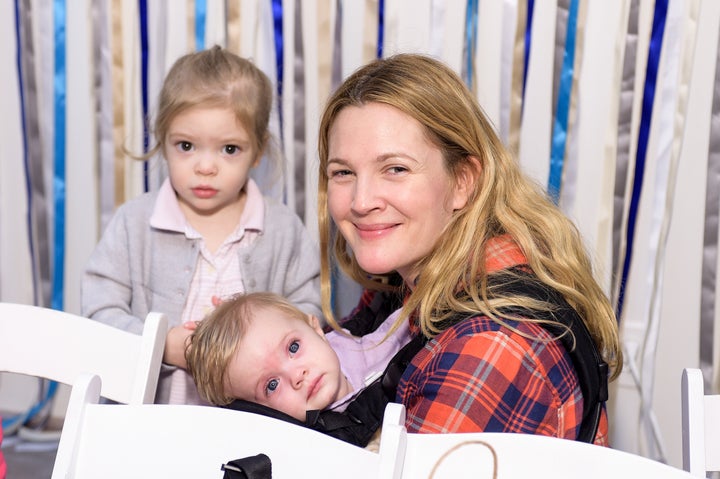 Her bout with postpartum depression pushed her to focus on being present for her kids and living in the moment, the actress continued. Barrymore shared an anecdote about a time she was worrying about a work-related issue while attending a kids' class with her two daughters.
"You know, in like the Broadway Babies class and it's the one-hit wonders day, and they're singing I don't even know what song," she said. "And we're all doing our lollipop drums and I just thought, 'Save it until after class.' One thing at a time."
Ultimately, when asked to describe life with her husband and children, Barrymore had a simple response: "It's perfect and totally imperfect."
She hit the nail on the head. Cheers to Drew for opening up about her difficult experience.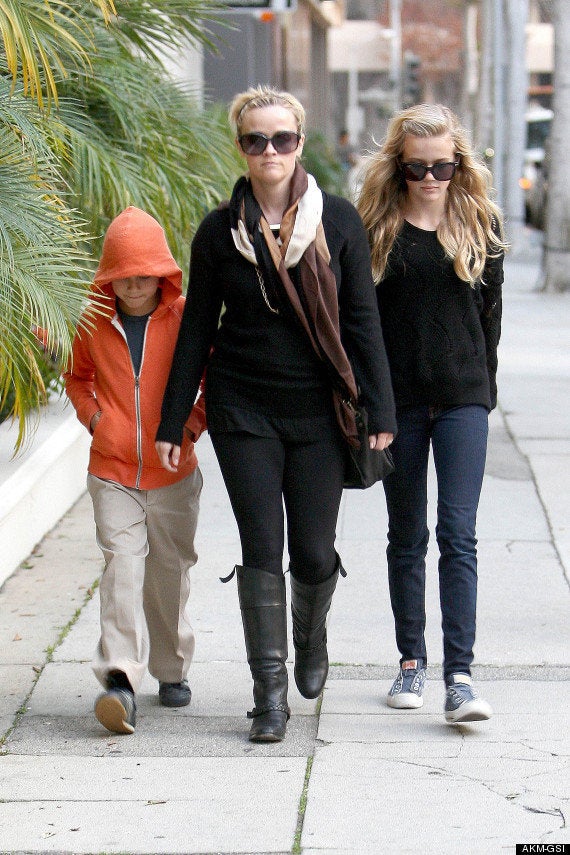 Celebrity Moms With Their Kids