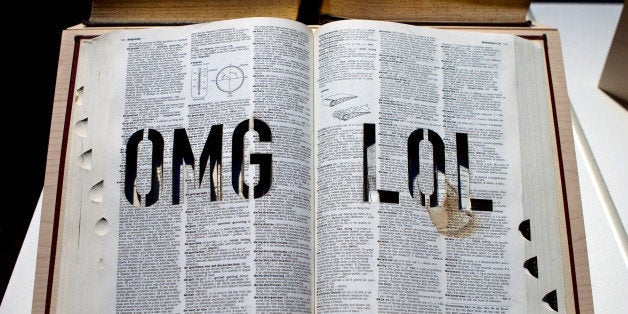 More than 30 years ago I would huddle with other music majors at our college's music library, the cords from our headphones stretching over each other's record players as we tried to cram a semester of classical music listening into a few hours at the end of the term. We know our professor would randomly "drop the needle" on records during our final exam, challenging us to identify a composition and its composer by its structure, instrumentation, motifs and harmony. The music library of our generation was a room with 12-inch records, record players, and headphones.
There was some great bonding that came from roaming the small library, stretching our headphone cords all the while, comparing notes on our strategies to recognize open fifths, plagal cadences, Mozart's use of the clarinet, or Stravinsky's "Petrushka" chord. In the end, one learned to recognize the compositional attributes that made a piece a chanson, a sonata, a recitative, through-composed, atonal, and so on. You were trying to make sense of an aural landscape having been dropped in the middle of it. It was very exciting, stressful, and chaotic.
In much the same way I am trying to make sense of our era during a sabbatical from my day-to-day responsibilities at Marymount California University. I had committed early on to trying to get up-to-date on literature regarding wellness, resilience and disruptive innovation. I started this week with a pile of New Yorker magazines, trying to ease myself back with a predictably high-quality publication that offers the occasional cartoon chuckle. I got lucky because, over the course of a couple of issues, I got a sense of how the American higher education sector feels about disruptive innovation.
Disruption theory comes from the business literature, but it has been co-opted by other sectors as it provides a framing device that helps us make sense of the fast-paced 21st century. Harvard professor Jill Lepore's article, "The Disruption Machine," along with the letters to the editor that followed, goes after the theory put forward by her Harvard colleague, Clayton M. Christensen. While some subscribe to the theory as a way to identify successful companies, Lepore plays the contrarian, sharing that theory is really about how things go wrong: "Disruption is a theory of change founded on panic, anxiety, and shaky evidence... a competitive strategy for an age seized by terror."
Lepore takes the reader through the ages (enlightenment, reason, industrial, evolution, technology) to support an argument that we see our current age as an era "founded on a profound anxiety about financial collapse... and an apocalyptic fear of global devastation." Lepore portrays the disruption ethic as applied in modern business as: "Forget rules, obligations, your conscience, loyalty, a sense of the commonweal. Don't look back. Never pause. Disrupt or be disrupted... the time has come to panic as you've never panicked before."
Many academics weighed in on Lepore's article over the last month. The University of Maryland's David B. Siclia challenged disruption theory when citing Alfred D. Chandler's research that found successful companies evolved a great deal, but "without self-cannibalizing their hard-won know-how for the sake of change." UT Arlington's Kathryn Hamilton Warren wondered why "the idea that something that works must be changed for change's sake -- and that change in and of itself is seen as progress -- is an economic driver." There are a good number of points of view about the Lepore vs. Christensen debate to be found online if you are interested.
Why is it important for us to contemplate this debate? Disruption theory is now so pervasive that it presents itself to our students in the classroom and when they enter their professions. University presidents and newspaper editors are being dislodged from their appointments for "failing to be disruptively innovative," as Lepore puts it. Politicians and influential thought leaders have predetermined that the same technologies that provided us with the "Angry Birds" app will revolutionize higher education. University graduates have ambitions of becoming entrepreneurs who will disrupt their chosen industry, create great value in a new company, and then sell it.
Disruption theory correctly observes that many businesses ultimately fail because they are not organized in a manner that easily allows for adaptation to rapidly changing environments. Quite simply, the ones that succeed do so when they provide products or services that society desires to buy or support. Successful organizations are always developing new products or services, relying on the law of averages to play out. Some things will succeed and some will fail, but organizations need to resource the development of new initiatives knowing that not all will fly.
In other words, organizations resource failure. In an "on demand" culture, it is quite understandable that most feel that "failure is not an option," but that runs counter to everything we know about human learning and development, and, of course, university research. Finding information or data no longer challenges young professionals, but are they equipped to discern what is significant in the seemingly endless supply of information pouring out of the Internet fire hydrant?
In recent years American higher education has absorbed national conversations about MOOC's, Title IX, for-profit colleges, accountability, and unacceptable graduation rates. Our society is conflicted about economic stratification, immigration, wars in the Middle East, and global warming. All of this is happening while universities are trying to preserve what they have done really well for nearly for a thousand years: putting students in classrooms with faculty who can inspire them about what it means to be human. Environments where character formation is at the heart of the enterprise.
Higher education's entire value proposition is seriously being reconsidered by modern society, often because it is not considered innovative enough. Picture the stress of the modern world relentlessly pressing in against the four walls of university classrooms, beckoning students to forego the undergraduate degree with the siren songs of venture capitalism, creating value, making one's "nut" by the age of 30, etc.
Is this an era of disruption? There can be little doubt that the constant barrage of infotainment influences how we perceive personal and societal circumstances. Do we have time to reflect on what we are learning from our families, our colleagues, our students and our research?
For some unknown reason I took breaks from my work today to learn that there are Internet followers who believe Steven Spielberg has killed dinosaurs; that snorting ground-up rhinoceros horn was trendy in Vietnam; and that the walnuts I had ordered from Amazon were on the delivery vehicle making their way to my mailbox.
Did I need to know any of this? Is this what "dropping the needle" is now for me? What is different from the records that our faculty assembled in that old music library and the infotainment that technological innovation is delivering to me all the time? Is this what disruption feels like?
Calling all HuffPost superfans!
Sign up for membership to become a founding member and help shape HuffPost's next chapter