This week The Morrison Hotel Gallery in SoHo is showcasing a rarely seen collection of images by rock 'n' roll photographer Barrie Wentzell. The exhibit, titled "Melody Maker: The Best Years, 1965-1975," details Wentzell's early career, as he worked during the height of the British Invasion to capture some of the period's most legendary icons, from The Beatles to The Who to Elton John.
He also managed to take this snapshot of another English rock bander, known for his blues-driven, hard rock sound. Though the silk shirt and plaid pants combo is a little distracting, you should be able to recognize the double-neck guitar hero...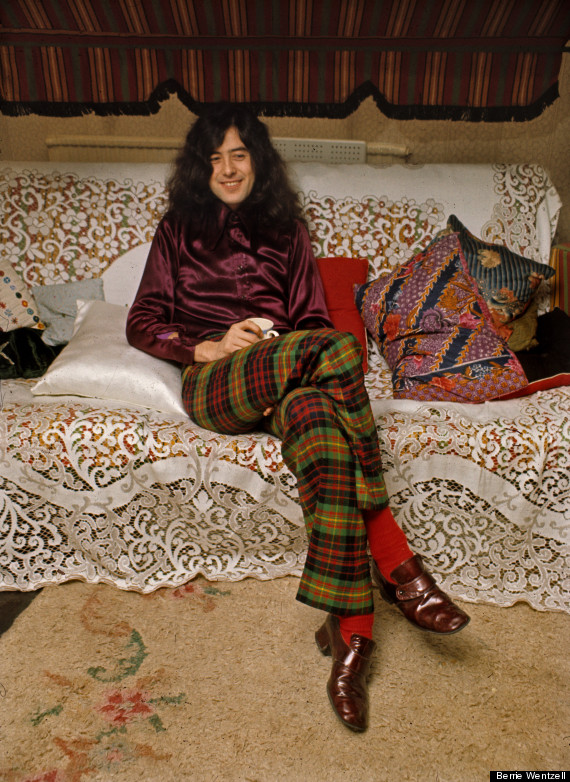 Revealed in all his patterned glory; it's Jimmy Page. Taken by Wentzell in 1970, the image shows Page in the thick of Led Zeppelin success, donning his signature wavy brown locks and puckish smile.
The photograph is one of 40 total works being shown at The Morrison Hotel Gallery's exhibit beginning on September 28th, 2012. Other celebrated music greats included are Louis Armstrong, Aretha Franklin, Count Basie, Jerry Lee Lewis, Little Richard, Bob Dylan and Joan Baez.
Wentzell, commenting on his experience in the underbelly of rock 'n' roll, states in the exhibit's press release: "The whole period was very experimental. It was about individualism, finding your own way, despite all of the restriction of the 1950s. With rock and roll you are free -- it was all very broad-minded, not narrow-minded. We were doing something useful and it was the shape of things yet to come. We were all working very hard. I must have seen millions of people in those 10 years. And all of us who were there did it before we were 25 or 30 years old."
Check out more image from the Morrison Hotel Gallery exhibit below and let us know what you think of Jimmy Page's suave style in the comments section.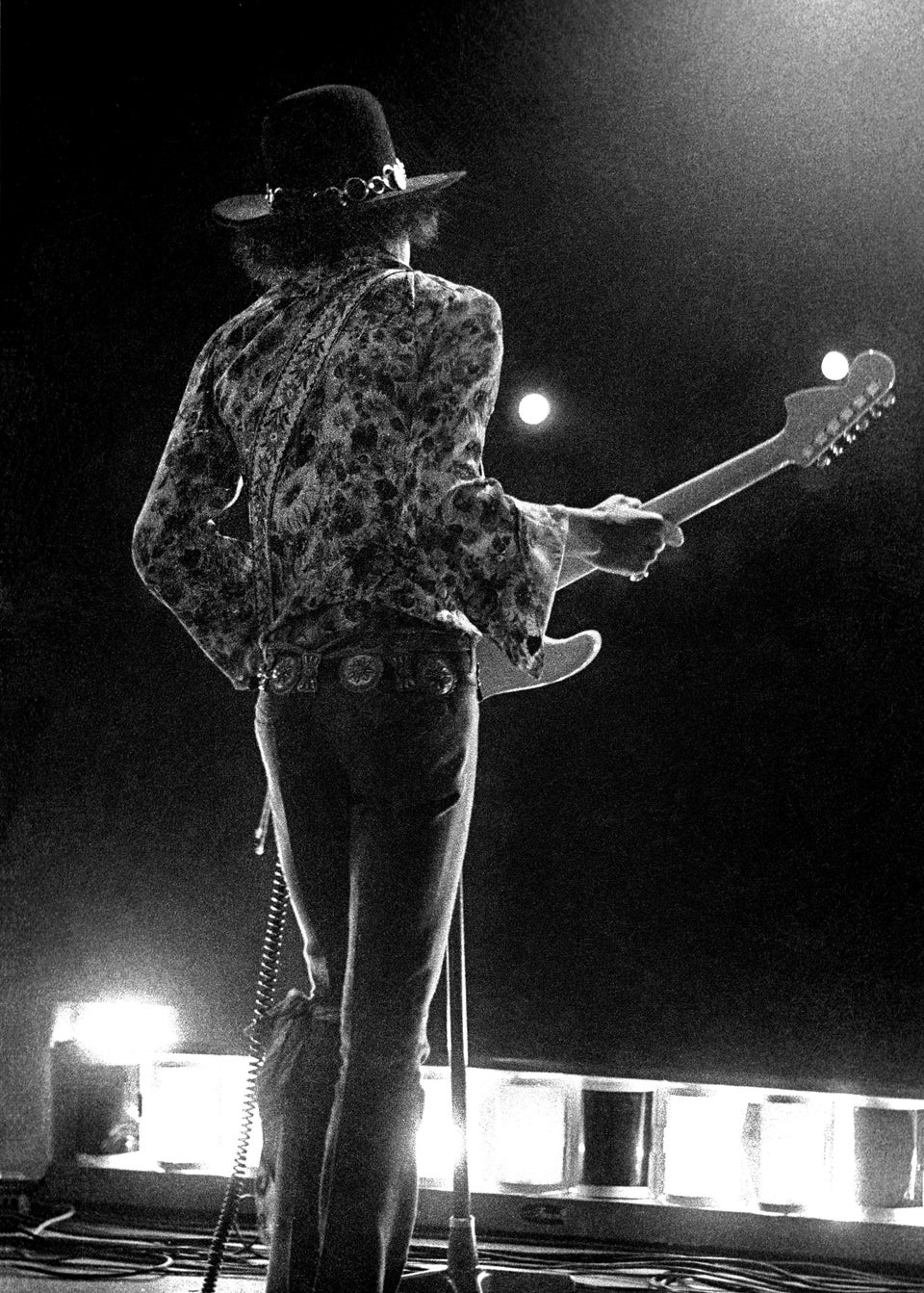 Melody Maker: The Best Years, 1965-1975, The Photography of Barrie Wentzell
Popular in the Community