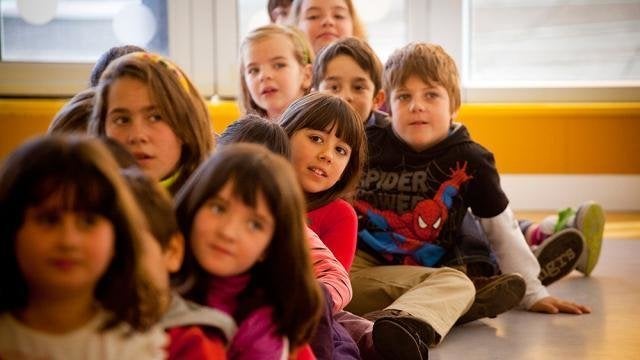 I remember that year, 2008, as the year I exited Wall Street -- 60 Wall Street, to be exact. I was being laid off from Deutsche Bank just a few days after my boss was telling me that I was performing well and everything was alright. If every cloud has a silver lining, then I found mine when I was introduced to Robin Quivers through a mutual acquaintance. I didn't not know much about her beyond her success as a longtime broadcaster alongside "king-of-all-media" Howard Stern. But, I was interested in the fact that she had founded the 15 Foundation to support deep, long-term interventions that were meant to empower disadvantaged youth in the three areas of mind, body and creative spirit.
Mind, body and spirit sure spoke to me, as a former professional athlete who came to America in 1999 on a tennis scholarship. But having studied socio-economic development for my Masters at the New School in New York, I knew all along that I wanted to be part of the movement for social change, and meeting Robin gave me a new sense of purpose, a new sense of reality during the financial crisis, and from the very first meeting I knew that I could help her to achieve her mission. I knew that I could be her consigliore at the 15 Foundation. She hired me in 2010, and I have since been focusing on helping her to create new opportunities for building a new future for young people. We have grown to know each other, we have been fortunate enough to meet incredible change-makers across the country, we have supported numerous programs in inner-city America, and we are committed to changing the way American society nurtures its youth.
Robin Quivers, the all-around mastermind and the visionary force behind the 15 Foundation, has become my inspiration and mentor and together we are supporting all kinds of educational programs for young people from marginalized or resource-challenged communities across America. We are always on the lookout for those new voices that need to be heard, that are trying out innovative processes, which are about social change.
During the process of choosing our partner programs and grantees we always try to understand who is vulnerable, who is marginalized, and who is committed. We look at it society by society, and city by city. I am motivated by that sense of possibilities, and how certain human beings are able to seize calls to action, often utilizing readily available technologies for our collective benefit. There are many students (and teachers) who have been left behind due to the inefficiencies of the traditional educational system. We see that every day across the nation, so through our partner platforms we are hoping to motivate the youth and create new opportunities for them right in their backyards.
For our newest work, we have partnered with the Edible Schoolyard Project, a nonprofit created by renowned chef and author Alice Waters, to assist with the development and growth of the online Edible Schoolyard network. Robin Quivers has been an avid believer in their mission and programs that aim to provide every student with nutritious lunch and interactive experiences in the classroom, kitchen, and garden. Quite ambitiously, they want to transform the health and values of every child in America.
Our gift presented an opportunity to develop a suite of multimedia lessons that will be shared with schools, school gardens and kitchens around the country in order to further the ESY's best practices and further facilitate the ESY Network.
The vision of the ESY Network is to serve to map the growing edible education movement and spread this information globally. The platform aggregates and shares the stories and experiences of successful school gardens, kitchen classrooms, and lunch reform programs. At the same time, it facilitates networking among educators and leaders in the edible education movement. The map and its resources can be viewed at edibleschoolyard.org. By making all educational platforms free to use, we are providing students with new opportunities to widen their horizons and grow.
One of the main goals is to create a powerful tool for influencing policy makers on the issues of school lunch reform. Who knows? Pretty soon, we might even see the impact of edible education at the local, state, and national levels.
The program was launched in February 2012, and is already a vibrant, active online community. As of October, more than 3,500 kitchen and garden educators, school lunch reformers, involved parents, and supporters of the edible education movement have joined platform. In addition, more than 650 map pins document the far-reaching momentum for edible education, in 18 countries worldwide and 47 U.S. states.
Lesson plans target a range of students, between pre-K and post-college ages, to provide a curriculum for everyday use in the kitchen and garden classrooms. The platform also helps with programs in all stages of development, it shows how one can address fundraising, how to manage volunteers, community outreach, and advocacy. Members and site visitors have downloaded more than 3,000 times.
At the 15 Foundation, we have specifically focused on supporting the video lessons that were integrated on the platform. The goal for the videos made in partnership with the ESYP is to bring some of their more complicated or unique lessons of the Edible School Yard Berkley to life, and make them available to people who aren't able to physically walk through the garden and kitchen. Their focus right now -- other than teaching 1,000 middle school students every year -- is to reach more and more edible educators, making it easier for them to create their own sustainable and innovative programs. As the seven videos begin to garner attention, we hope that viewers, no matter where in the world they may be sitting, will feel the excitement and engagement of the students.
Calling all HuffPost superfans!
Sign up for membership to become a founding member and help shape HuffPost's next chapter