The picture is bleak for forest elephants in Gabon. The Minkebe National Park, intended to be a haven for the African country's elephant population, has lost 11,100 elephants to poachers since 2004, the Wildlife Conservation Society (WCS) said Wednesday in a news release. The slaughter has eliminated two-thirds of the park's former capacity.
"This sad news from Gabon confirms that without a global commitment, great elephant populations will soon become a thing of the past," WCS President and CEO Cristián Samper said in a statement. "We believe that elephants can still be saved -- but only if nations greatly increase their efforts to stop poaching while eliminating the illegal ivory trade through better enforcement and reduced demand."
THIS POST CONTAINS GRAPHIC PHOTOS
Several agencies, including the WCS and Gabon's government, conducted the survey, which was funded in part by the United States Fish and Wildlife Service, according to the release.
Many of the poachers are thought to have sneaked in from Cameroon, armed with powerful firearms and chainsaws to cut off the tusks, the wire service added.
The elephants found in Gabon have an "extra-hard pinkish ivory" that is considered extremely valuable, and the lure of profit has been too tempting for poachers, the New York Times reported in late 2012. The ivory trade is flourishing in Asia, where some collectors pay $1,000 a pound, the paper said.
Click here if you'd like to donate to the cause of preserving forest elephants.
WARNING: The following photos contain images that some readers might find disturbing.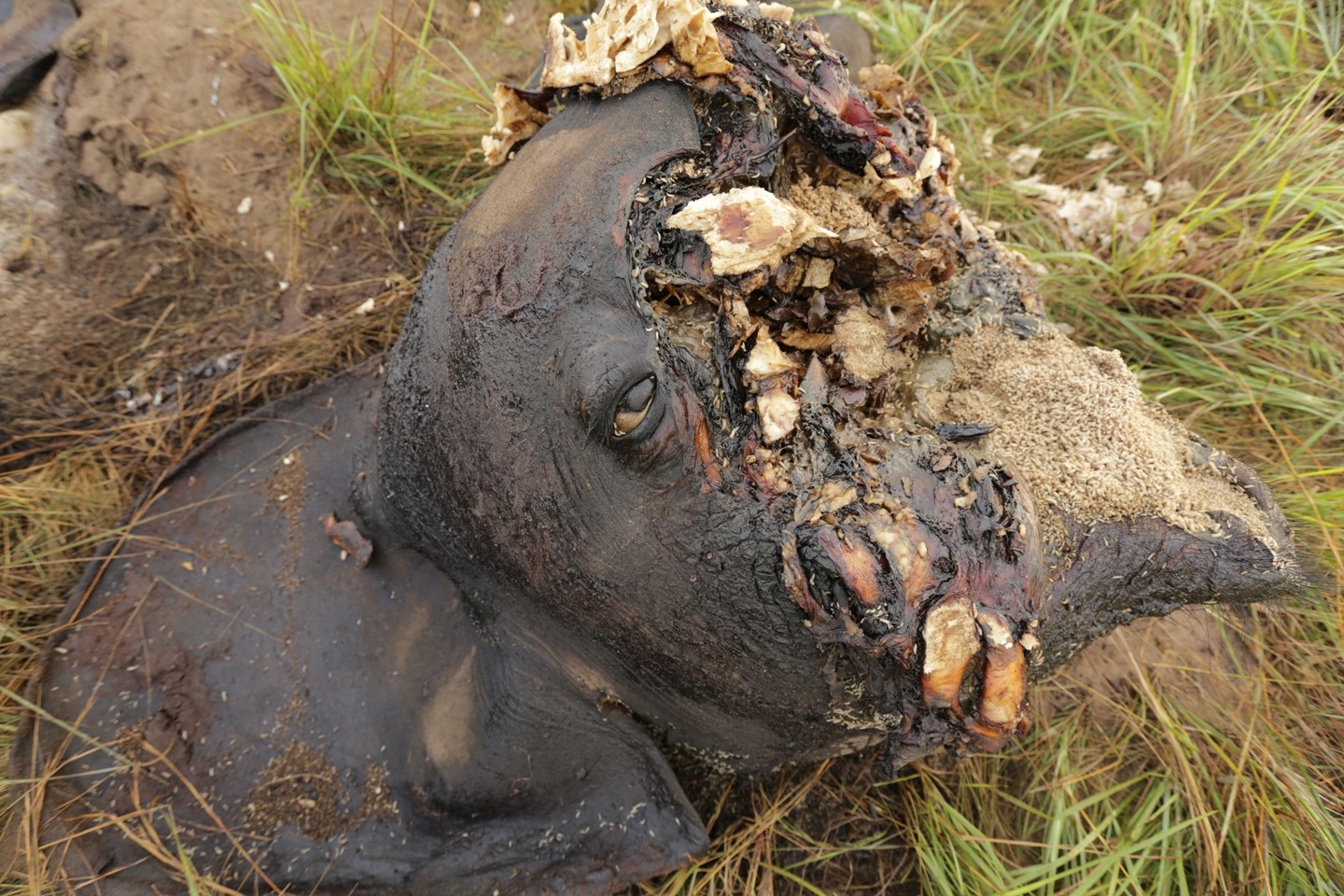 The slaughter at Minkebe National Park, shown here in a recent photo, has accelerated in the last five years. Credit: Mike Fay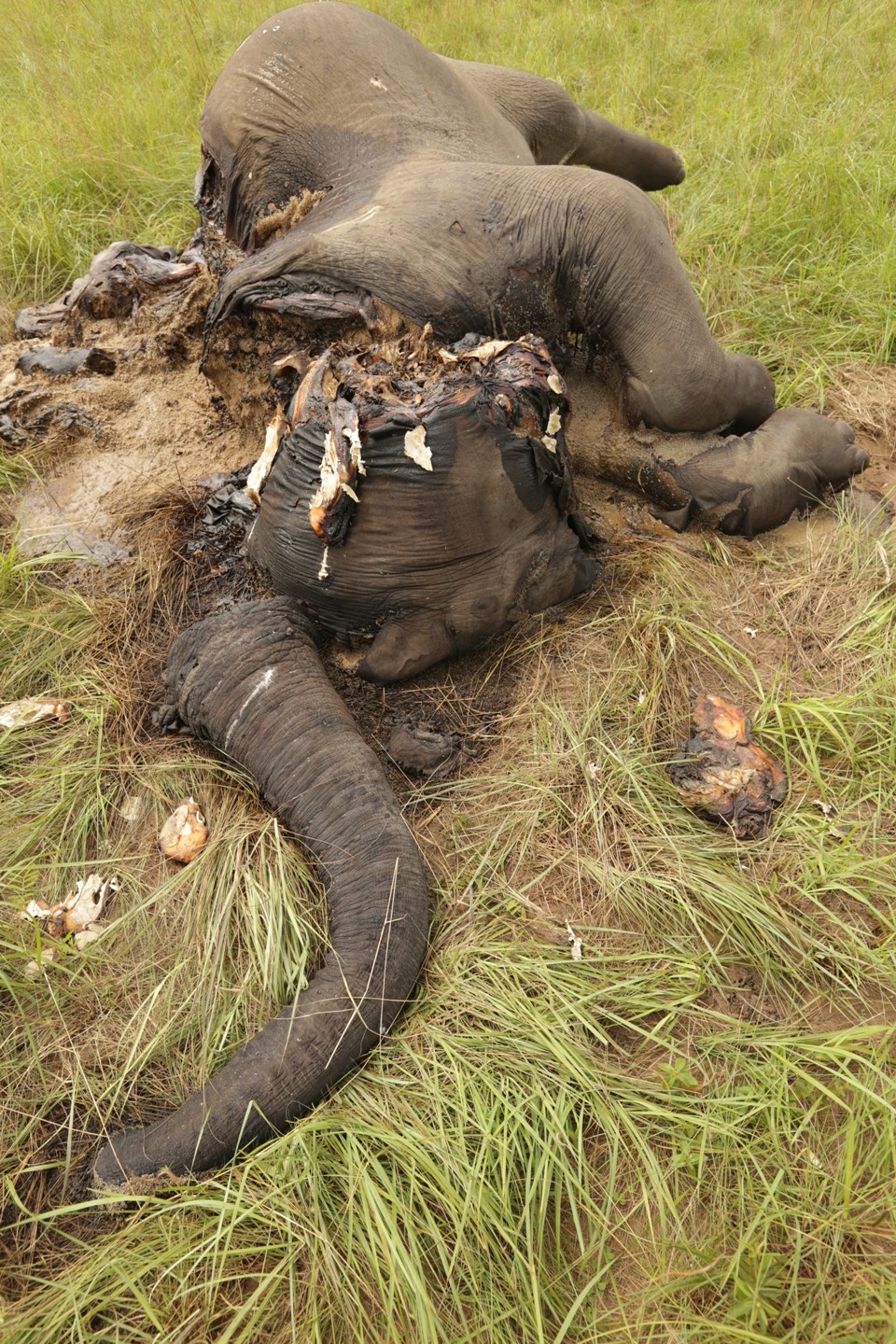 Gabon's forest elephants are prized in part for the special color of their tusks. Credit: Mike Fay
Calling all HuffPost superfans!
Sign up for membership to become a founding member and help shape HuffPost's next chapter
BEFORE YOU GO
PHOTO GALLERY
Threatened Animals