Many a '90s kid idolized the beautiful and bizarre ladies who called Twin Peaks home. If you've ever wondered what David Lynch's flawless cast of females would look like after a pin-up makeover, we have a taste for you right here, thanks to San Francisco-based artist Emma Munger.
Munger created a pop culture buff's fantasy -- mashing up the lovely ladies of Twin Peaks with the pin-up aesthetic inspired by tattoo artist Norman "Sailor Jerry" Collins. The result is more sexy nostalgia than your little mind can handle. Shout out to the Log Lady who decided to bare all for the affair, save for an artfully placed log and her signature spectacles, of course.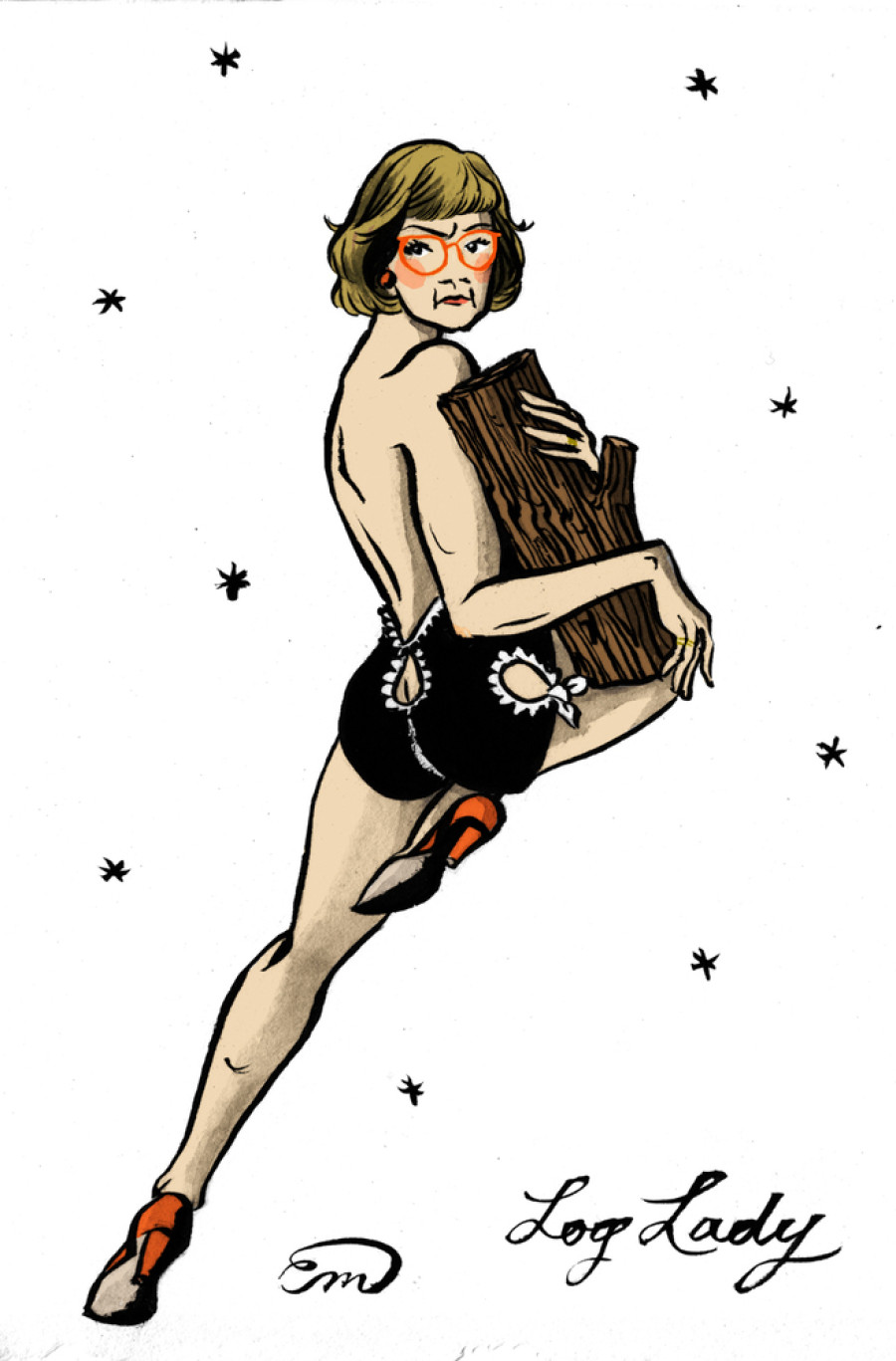 "I was inspired to make this series after I had success drawing Scully from X-files in the Sailor Jerry pin up style -- people seemed to love their beloved cult classics re-imagined and I love being the remixer!" Munger explained to The Huffington Post Arts.
"Maybe it was the giant amount of MAD magazines that I ingested when I was young or my current work at a comic book store, but drawing sassy/alluring/strong women has always been a thrill to me, and that's what 'Twin Peaks' has in abundance. The female characters in 'Twin Peaks' are incredibly diverse and under all those chunky knits and voluminous hair each possess a weird and wonderful spirit that is timeless. It's that mysterious quality that I'm still attempting to capture in ink and what makes this a (very much) ongoing series."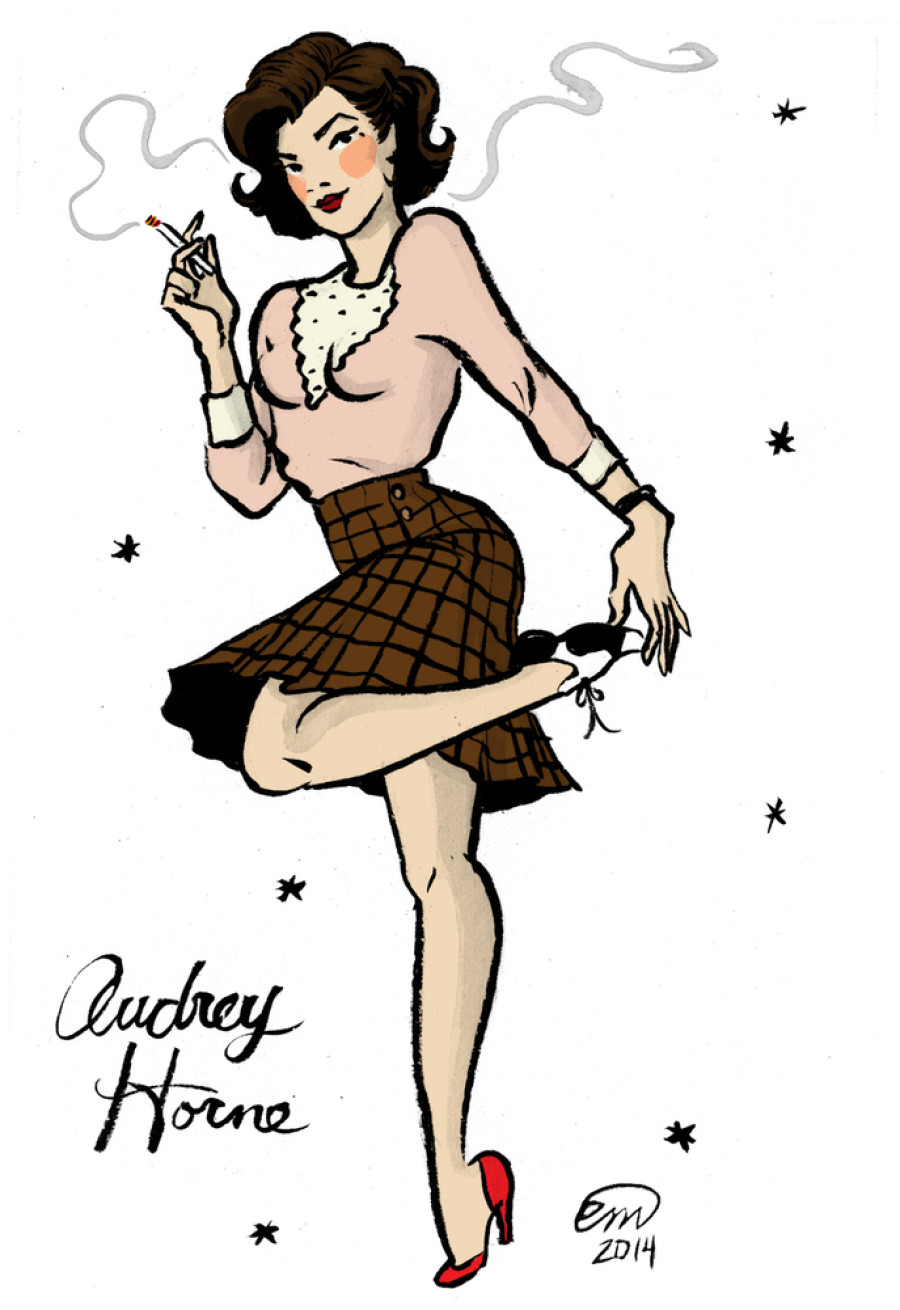 Munger's images pay homage to the cult classic television show and the quirky cast that's forever emblazoned in our memories -- and nightmares. "My Twin Peaks obsession originates from my love for the visuals, the location and the characters. The muted earth tones of the '90s soft-grunge Americana aesthetic to the RR Diner's robin's egg blue uniforms to the red-hot, blood orange stripe on the wall of the girl's bathroom that matches perfectly with Audrey Horne's high heels all mix together to make one amazing feast for the eyes."
Calling all HuffPost superfans!
Sign up for membership to become a founding member and help shape HuffPost's next chapter
BEFORE YOU GO