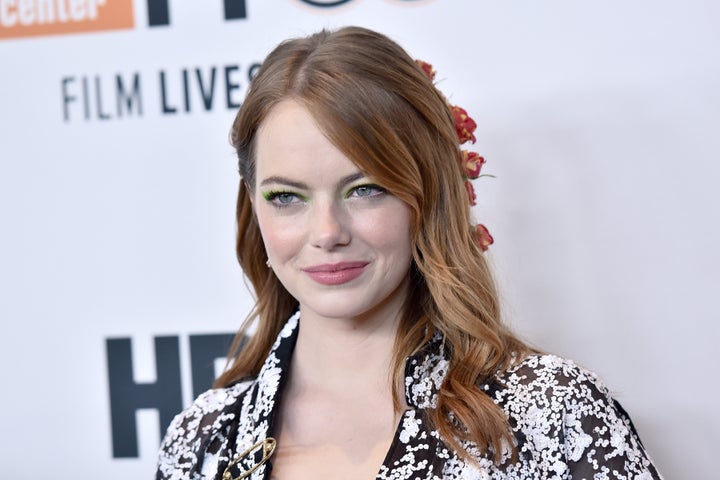 Florals for fall?? Groundbreaking ― at least if you're wearing them in your hair.
Giving a whole new meaning to the term redhead, Emma Stone was positively blossoming on the red carpet of the premiere of her new film "The Favourite" at the 56th New York Film Festival.
The Oscar winner paired a black-and-white patterned dress with a crop of fresh-cut bright-red and yellow roses threaded throughout her hair like an actual Disney princess. To truly take her look to the next level, Stone complimented the heavy reds with some lime-green eyeshadow.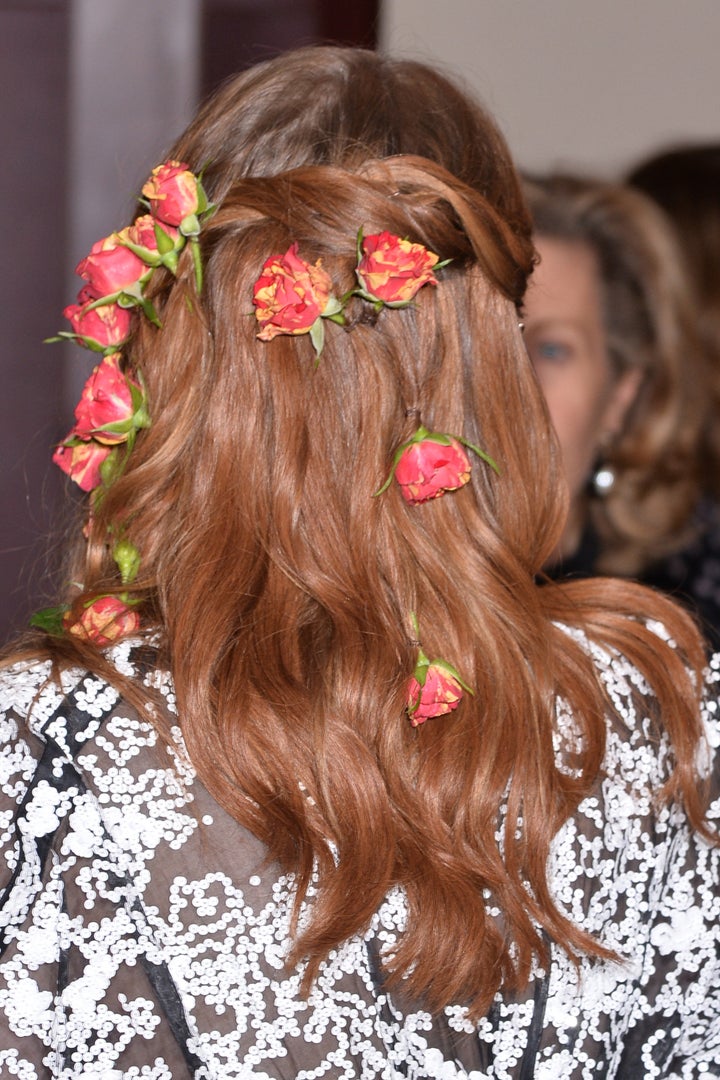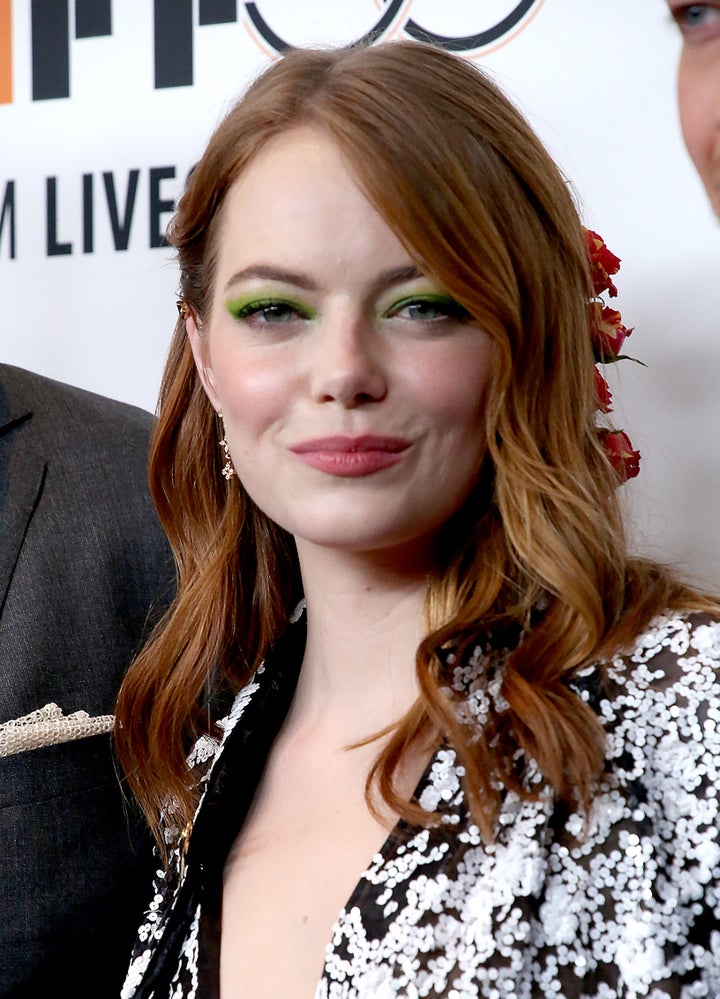 Stone's hairstylist, Mara Roszak, teased a preview of the look on Instagram ahead of the premiere, captioning a photo of her 'do: "How fun is this? Fresh roses in hair!?"
Earlier in the day, Roszak took her followers on a journey to a flower shop for a little behind-the-scenes action selecting the roses, according to W Magazine. She also showed how she affixed the roses to Stone's tresses using bobby pins.
Stone, a natural blonde, dyed her hair after a screen test for "Superbad," which become her breakout role, when director Judd Apatow instructed her to "make it red" in order to stand out from her co-stars.
"Even though I'm blonde naturally. I identify most with red hair," Stone told Cosmopolitan back in 2013. "My mom is a redhead, so I grew up seeing red hair more. But I like blonde hair, too."
Since then, Stone has alternated between the two shades ― with a quick detour as a brunette for the 2016 Met Gala ― but seems to have settled on red for the time being.
As for the inspiration for her floral accent, we may need to look no further than Stone's BFF, Jennifer Lawrence, who sported a bun full of fresh flowers at the premiere of her film "Mother" last year.
Before You Go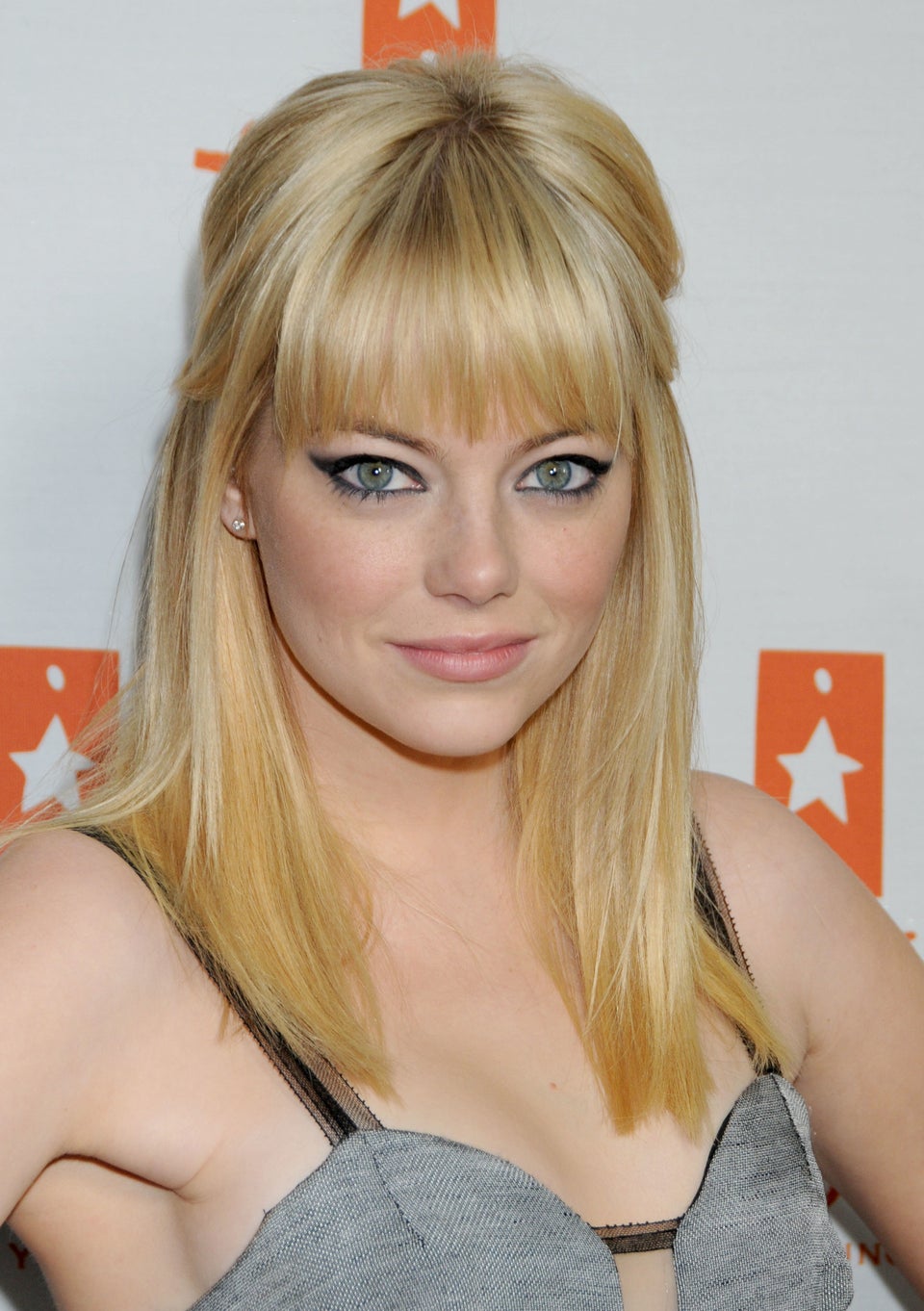 Emma Stone Hairstyles
Popular in the Community