After multiple failed attempts, Fernández successfully left Cuba with his mother when he was 15 years old, according to a 2013 profile by ESPN's The Grantland. The pitcher explains in the video how difficult it was to leave his family behind, particularly his "baseball freak" grandmother who he said was the most important person in his life.
"Everything I do is for her, and I'm going to keep working hard. And hopefully one day she's going to get to see me here," he said, when asked to send a message to his grandma in Cuba.
Unbeknownst to Fernández, his grandmother was in another room ready to surprise him.
Watch the emotional reunion between Fernández and his abuelita in the video above.
Before You Go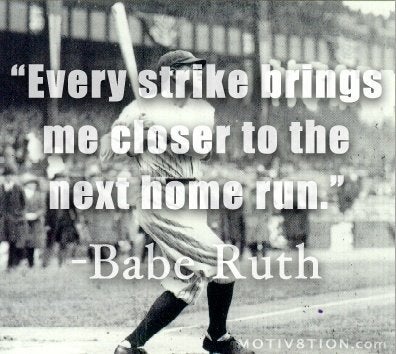 Best Baseball Quotes
Popular in the Community