What truly is a social enterprise? To me, a social enterprise is one that prioritizes serving a purpose or fulfilling a need over financial gain. Rebel Nell was established as a result of living next door to a women and family shelter. While taking my dog on walks, I would stop to chat with the residents of the shelter. Over the course of many months, they shared their courageous stories about the challenging situations they left behind in hopes of a fresh start. It was a light-bulb moment for me and my business partner to start Rebel Nell. Our business model is mission driven, with our priority being the empowerment of the women in Detroit.
All of our employees are, or were once, transitioning from women's shelters in Detroit. We teach them how to make jewelry from fallen graffiti as a way to repurpose the city. When the graffiti would otherwise seep into the ground, we give it a second life. Our profits earned directly impacts our programs and services that help our community of women to lead self-sufficient lives. At Rebel Nell, we operate under the "teach a woman to fish" mentality.
Sustainable and ethical fashion brands are few and far between in a multi-billion dollar industry that prides itself on creating trend-driven clothing for a low price. In a recent article on Business of Fashion, writer Lucy Siegle explains that, "we are, after all, children of the fast fashion revolution, and breaking away from this phenomenon seems impossible." At the intersection of social enterprises and the fashion industry are brands working hard towards moving the needle and changing the standards of what is considered ethical. This type of change is long-term and challenging, but doable.
Traversing the path of social enterprising has brought forth plenty of hiccups and roadblocks, but along the way I've developed three useful tips that are the backbone of the company.
Educate yourself. Marketing schemes can be very powerful and persuasive. Sometimes you find that promotions are actually causing more harm than good. I always tell my employees to be smarter than the average bear. Be weary of the brands that slap on descriptors like "sustainable" or "consciously made". It is our job as the consumer to ask questions and follow up. For example, when you're purchasing a necklace that raises money for a charity or is socially conscious, are you asking how much of the purchase goes to benefit the charity? Checking the labels? How was it made? Where is the change happening when you make the purchase? Who is it directly impacting? As a consumer, you have the control to know what you're doing when you're buying. Granted, not every decision we make is going to be 100% ethical. The more we challenge the fashion industry's practices, the more we continue to raise the standard for ethically made fashion.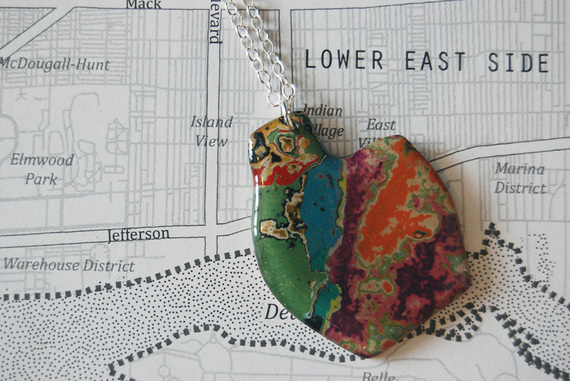 If your employees are happy, your business is happy. It's important that you understand your employees' background. When we sit down and talk with our ladies (most of whom are mothers,) they inform us of their past jobs that didn't provide them with any flexibility. Previously, if a disruption like the flu hit their household, they would be out of a job as a result of staying home to take care of their loved one. With child care services being unaffordable for many it left them with little or no choice. At Rebel Nell, we decided it was important to offer our employees flexibility because we understand the importance of family. The gratitude for allowing them to put their family first is reflected in their work ethic. Don't just invest in your product, invest in your employees.
Be a conscious capitalist. Owning a social enterprise is not only about capital return, it's about the social return. We could be more profitable if we didn't take care of the people we hired. Our value proposition lies within the women behind our jewelry. When you buy a piece of Rebel Nell jewelry, your contribution is helping women receive a good living wage and resources to become financially independent, like the financial literacy courses we offer. Financial stability is important, but it's not the only way to become empowered.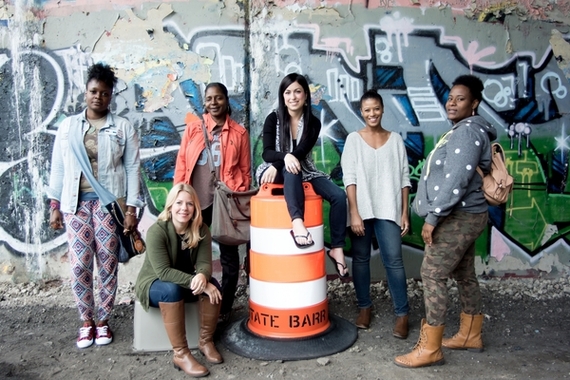 We have set up a transitional system that enables them to stabilize their lives and reclaim their independence. Behind every piece of Rebel Nell jewelry is a story of a woman working towards building a future for themselves and their families. Our goal is not to pigeonhole them to be jewelry makers for the rest of their lives. At the heart of our social enterprise is a need to make better employees, to restore their confidence and to provide the resources necessary for them to realize their dreams and watch them come to fruition.
Support HuffPost
A No-B.S. Guide To Life
Related
Popular in the Community